---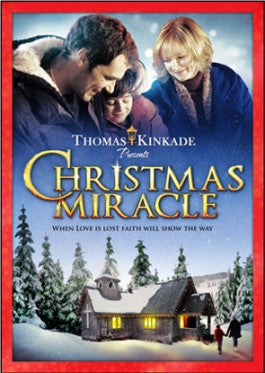 Sale
Christmas Miracle DVD
Watch Trailer
Additional Information
Cast: Allison Hossack, Aaron Pearl, Dan Payne, George Canyon
Director: Terry Ingram
Producer: Jack Nasser
Languages: English
Dove Approved: Dove Family Approved
Release Date: 10/15/08
Run Time: 91 mins.
Screen Format: WS
Closed Captioning: Yes
Region Code: 1

See More
Sale price $5.00 Regular price $8.99 You save 44%
Estimated arrival between and for USA.

---
You might also like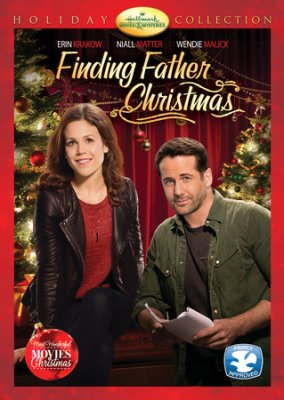 Sale price $11.99
Regular price
$14.99
Sale
—
Sold Out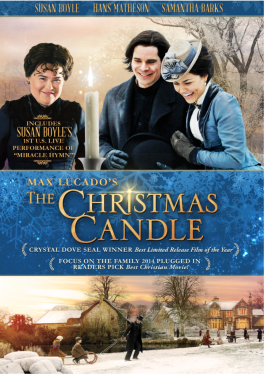 Sale price $8.99
Regular price
$12.99
Sale
—
Sold Out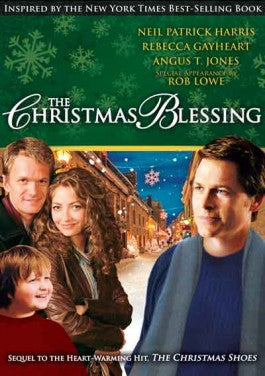 Sale price $5.99
Regular price
$14.99
Sale
—
Sold Out
Thomas Kinkade's Christmas Miracle Synopsis
It's Christmas Eve, a time for joy, spending time with family and getting warm by the fire. However, other plans are apparently in store for the people in the town of Summit View as a snow storm ends up trapping a total of 8 people inside an abandoned church building where they try to seek shelter from the horrible storm. Their cars stuck and each person facing a different struggle, they try to come together to not only survive the storm but find peace as they work out their personal struggles and situations. Will these 8 people be able to find the joy of the Christmas spirit this Christmas Eve? Or will they be stuck in their depressed moods as they allow the joy of the Christmas season to slip away from them? Presented by Thomas Kinkade, the famous "painter of light, Christmas Miracle is a fantastic and heartwarming story that is well worth your time this Christmas season. This is the kind of film that could easily become a very popular Christmas tradition in your own home. Be amazed by the inspiring tale and be reminded of the truth behind the Christmas season in this engaging and inspiring story. Watch as these people come together and rally behind a cause in order to help two people find their son and restore their family this Christmas season.
The Story of Christmas Miracle
Christmas Miracle is a heartwarming and inspiring story that shows the true meaning for the Christmas season and encourages everyone to live at peace with each other this holiday season. However, it takes a while for everyone in the film to get to that point. In the beginning of the film, we see everyone distraught as they try to deal with and work through their own individual problems. First, we meet James, a former priest who is try to get away from his job and his life so he can forget about everything he came out of. After the incredibly tragic loss of his wife and child, James simply wants to give up and move on with his life. He doesn't want to be a priest anymore and he doesn't know how he can go on after the incredible tragedies that have plagued his life. And so, this is what brings him to Summit View. With the Christmas season upon him, he is once again painfully reminded that he is alone and he has no family to spend the season with. He is completely distraught because of this, and he just doesn't know how to go on. In Christmas Miracle, he finds himself trapped in this abandoned church building with the other people who are stuck. Will he be able to find hope this Christmas season?
Next we meet Darryl, an EMT whose only dream in life is to become a doctor. More than anything, Darryl wants to finish medical school and become a full-fledged doctor. However, he struggles with self-confidence and doubt due to the fact that he has dyslexia. He figures that he will never be able to overcome his dyslexia and become a doctor. The challenge ahead looks too tough, and he simply wants to give up. But at the same time, he doesn't want to remain an EMT forever. In all honesty, he wants to become a doctor! He also finds himself trapped at the church in Christmas Miracle, and as the night goes on, he finds a renewed desire to pursue medical school and finish what he started. Will Darryl be inspired to finish his medical degree in Christmas Miracle?
Drake and Madeleine, who also find themselves stuck at the church in Christmas Miracle, are a wealthy couple who, despite their wealth and status in society, struggle to live together and continue on in their marriage. The problem comes from the fact that their whole basis for marriage is centered around one thing -- money. It's difficult for them to truly love each other, because their foundations are both built around a desire for money and nothing else. Madeleine and Drake end up meeting a newly married couple, by the names of Nick and Christy. They've only been married for three days, and already they find themselves constantly fighting over the pettiest of issues. Drake and Madeleine watch this couple fight and find a lot of similarities between their marriages and their arguments. As they spend more time together, they begin to see how petty and silly their arguments are. Christmas Miracle shows a true miracle as they begin to forgive and make amends with each other in this powerful movie about the true spirit of Christmas.
Finally, Christmas Miracle shows Joe and Mary, another couple who is currently facing trouble as they try to parent their son with autism, Matt. Both Joe and Mary have extremely different views about how they should parent their child and this has led to a lot of conflict in their household. Everything comes to a head when they discover that their son Matt is missing. They eventually realize that he is most likely headed toward them at the church because he knows that's where his parents are. And so, the whole group comes together and spreads out around the church building to hopefully find Matt, before the freezing snowstorm becomes too much for him.
Conclusion
Christmas Miracle is a fantastic film with a lot of heart and a wonderful message about the truth and importance of the Christmas season. If you're looking for a film to share with your family this Christmas season that contains wholesome values and incredible lessons about the importance of family and Christmas joy, Christmas Miracle is the perfect film to watch this holiday season. This film will very easily become a Christmas tradition in your family as you'll want to watch it over and over again. Its thrilling message and inspiring story will encourage you in your faith and help you to focus on what's really important and what really matters this Christmas season.