---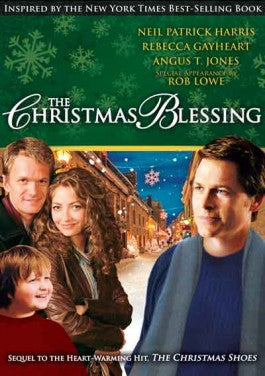 Sale
The Christmas Blessing DVD
Watch Trailer
Additional Information
Languages: English
Release Date: 12/31/02
Run Time: 120 minutes
Screen Format: FS
Region Code: 1

See More
Sale price $5.99 Regular price $14.99 You save 60%
Estimated arrival between and for USA.

---
You might also like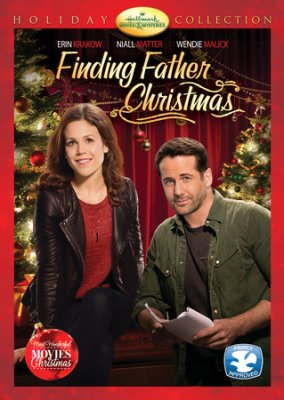 Sale price $11.99
Regular price
$14.99
Sale
—
Sold Out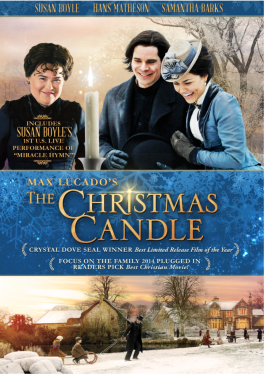 Sale price $8.99
Regular price
$12.99
Sale
—
Sold Out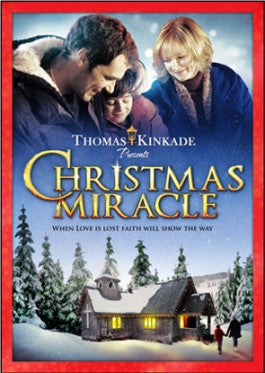 Sale price $5.00
Regular price
$8.99
Sale
—
Sold Out
The Christmas Blessing
When Nathan Andrews lost his mother many Christmases ago he made a decision that he wanted to save people. He wanted to become a doctor. But now, years later, as he watches a patient die he wonders if he made the right choice. Struggling with his past and his future, Nathan returns home. When he falls in love, however, he must decide whether or not that Christmas long ago will haunt his memories... he needs a Christmas miracle to find the faith he lost. The sequel to the heartwarming Christmas film The Christmas Shoes, and based on the best-selling book comes a story of love, loss, and faith during the Christmas season̴Ì_The Christmas Blessing. Starring award-winning actors Neil Patrick Harris, Rebecca Gayheart, Angus T. Jones, and Rob Lowe.
The Story
Many years ago during the Christmas season, Nathan (played by Neil Patrick Harris) was a little boy. It was Christmastime and he should have been dreaming of what Santa would bring, or baking cookies, or playing in the snow like all little boys. But he was not. Instead, he was watching his beloved mother die. Slowly, and painfully of heart failure. He knew it would be her last Christmas, and he wanted to buy her an extra special present. He wanted to buy her a pair of red dancing slippers, because she used to be a dancer. But he did not have enough money. Enough money to buy his dying mother the last Christmas gift. That's when a stranger stepped in and bought them for him. Bought his mother's Christmas shoes.
Now, flash forward. The little boy has grown up and is now a medical resident, Nathan dreams of doing for other people what the doctors could not do for him save the people they love most. When the man from The Christmas Blessing loses a patient on the operating table, however, all the old painful memories flood right back in. Shaken, and questioning his career path, Nathan decides to return to his hometown to spend some time with his father.
Instead of sitting around, Nathan decides to volunteer at the local grade school. While there he meets a young boy named Charlie (played by Angus T. Jones). When Nathan finds out that Charlie has lost his mother as well, the two form a close bond. That's when he finds out that Charlie is suffering from a heart defect. Doctor's do not know how much longer he will live. Nathan, in The Christmas Blessing̴Ì_begins to feel like tragedy just follows him.
Meanwhile, Nathan has met and fallen in love with the sweet and charming grade school teacher named Meghan (played by Rebecca Gayheart). She is filled with life, and helps Nathan realize something he never wanted to admit. He must let go of the past in order to embrace the future... a future that might involve her. But just as Nathan begins to feel he can move on he receives some crushing news. . . Meghan is slowly dying from a liver illness, and will not survive much longer without a transplant. Crushed, Nathan begins questioning God, fate, and life as he sees all the people he has ever loved slipping away. He longs for a Christmas miracle.
When Nathan begins looking for the red Christmas shoes he left on his mother's grave so long ago, however, he begins to realize that God works in mysterious ways, and that miracles may not be as impossible as he once believed.
Miracles
The heartwarming film The Christmas Blessing will have viewers laughing and crying. More powerfully, however, it will remind viewers of all ages that miracles are not impossible. After all, is that not what Christmas is all about? Miracles? Was it not a miracle that God would save his son into a broken world? Was it not a miracle that God provided those red Christmas Shoes so many years ago? The Christmas Blessing will remind viewers that God is a god of miracles, and that life is precious and to be treasured. The film The Christmas Blessing is a reminder that sometimes it takes pain to see joy, and sometimes it takes a loss to find what truly matters.
Conclusion
This heartwarming sequel to The Christmas Shoes carries on the story of the young boy that stood at his mother's grave with red shoes in his hands so many years ago. The Christmas Blessing is the continuing story of Nathan as he struggles to understand the purpose of loss, and whether or not God will provide the miracles he needs. This heartwarming film will touch viewers of all ages with a message of hope, healing, sacrifice, and love and a reminder that God is a god of miracles, and that God is a god of loving kindness... especially at Christmas.
The Christmas Blessing has not been rated by the Motion Picture Association of America and may include topics, issues, and scenes not suitable for viewers of all ages. This film received the "Family Approved" award for ages twelve and up from the Dove Foundation. As always, it is recommended that parents preview all content to determine what is suitable for their children, but the film The Christmas Blessing is generally considered appropriate for most older audiences.
If you enjoyed the film The Christmas Blessing you may enjoy the prequel film. The Christmas Shoes weaves together the stories of some very lost and broken people, as they look for hope and meaning during Christmas. It is the beginning of Nathan's story and the red Christmas shoes that would change his future in the film The Christmas Blessing in unexpected ways. You may also enjoy the sequel to The Christmas Shoes and The Christmas Blessing, a film called The Christmas Hope. The Christmas Hope finishes the story of Nathan as he searches for a way to help others understand that Christmas is a time for miracles, and that God provides the means in the darkest of times.