---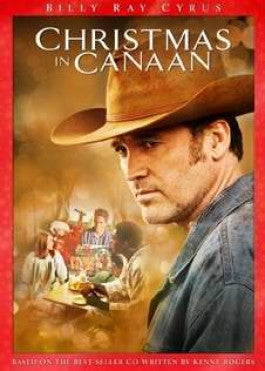 Sale
Sale price $5.00 Regular price $14.99 You save 67%
Estimated arrival between and for USA.

---
You might also like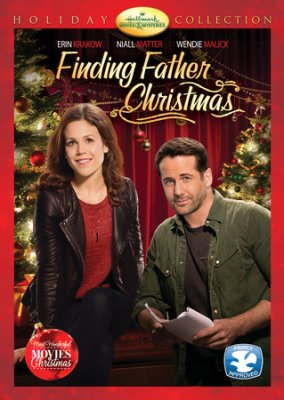 Sale price $11.99
Regular price
$14.99
Sale
—
Sold Out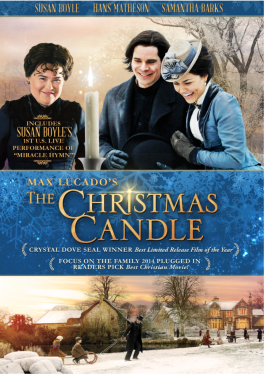 Sale price $8.99
Regular price
$12.99
Sale
—
Sold Out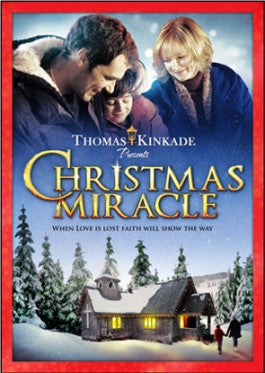 Sale price $5.00
Regular price
$8.99
Sale
—
Sold Out
Christmas In Canaan
The place is rural Texas, the time is 1964. Two boys struggle to find a common friendship in the racially charged time and place they live in. When their guardians come up with a solution to stop their endless fighting, however, their differences disintegrate and they discover that despite differences, memories will connect you through the ups and downs of life. Christmas In Canaan, based on the co-authored book by Kenny Rodgers, and starring award winning country artist Billy Ray Cyrus. A story of true friendship weathering the storms of life.
The Story
It was a time of social injustice, racial divides. The clash of the country has even filtered down into the classroom. Two boys from a rural country school in Texas find themselves clashing. One is a tough white farm boy named DJ (Zak Ludwig, Jacob Blair), the other a bookish black boy called Rodney (Jaishon Fisher, Matt Ward). DJ thinks Rodney is too smart for his own good, and Rodney thinks DJ is just a stupid white boy. After their hatred for each other escalates to a full fledged fight on the bus, however, DJ's father (Billy Ray Cyrus) decides it is time to step in. Together with Rodney's grandmother DJ's father come up with a plan to teach the boys a lesson. It is ultimately a wounded puppy that teaches the boys a lesson on compassion and kindness, and draws them into an unlikely friendship. Through the years their intense hatred for one another, grows into a powerful friendship. When things get worse, however, will the magic of Christmas remind them of the lessons they learned as boys about family, love, hope, and compassion, or will racism drive them apart once more?
Love One Another
Filled with powerful and moving reminders Christmas In Canaan has many lessons viewers of all ages can learn from. The first is a lesson of loving one another. In a time more defined by hatred and violence than friendship and love, DJ and Rodney struggle to find common ground. Only after a few unexpected circumstances draw them together, do the two discover that they are not as different as they first believed. DJ and Rodney's story in Christmas In Canaan is a reminder to viewers everywhere that we are called to love one another, no matter our backgrounds, skin colors, or differences.
Family Is Important
Another lesson that fills the film Christmas In Canaan is the importance of family. Raised by his grandmother, Rodney has never experienced a real family, and DJ lives with his father and siblings. As they grow up through the years together, however, the duo realizes that although their families may look different than most they are still important. Families are the ones you can count on when life gets tough, or you need a word of encouragement. They learn early on as well that no matter what it may seem like, family always has your best interests at heart. DJ and Rodney also discover that family is not just defined by blood, memories and friendship can create a family stronger than blood, and that even when it seems like your family is falling apart, nothing can break the bonds of love and a shared past.
Compassion
As young boys DJ and Rodney learn in the film Christmas In Canaan that compassion is what draws us together. That when you give compassion you will gain something even more wonderful in return friendship. Not only compassion, but understanding is also important to see that people are not as different as you think they are. As the boys grow older and their friendship deepens they learn that understanding and compassion can overcome almost any divide, and that these two values combined can break the bonds of hatred and violence. An unlikely friendship in an unlikely time, DJ and Rodney in Christmas In Canaan are reminders to viewers everywhere that although we may seem different from the outside, compassion and understanding allow us to look to the inside and see we are not as different as we think we are.
Christmas Spirit
As the boys grow into men and the civil rights movement sometimes tests their friendship, they are always reminded at Christmas that the memories they share and the kindness they have learned will always bring them together again. As they struggle to create a life for themselves, they are reminded at Christmas that kindness and compassion, family and love are not confined to one season of the year, that season simply exists to remind us of the things that are truly important. As DJ, Rodney, and their families live through many Christmases in Christmas In Canaan, they remind all viewers that the Christmas spirit is a part of everyday life.
Conclusion
A story of two worlds colliding. A story of an unlikely friendship. Lessons of compassion, kindness, love, family, and friendship. A reminder that the Christmas will always draw us together. This inspiring story and encouraging themes combine to create the beloved film Christmas In Canaan. Featuring wonderful actors and an original song by country artist Billy Ray Rodgers, Christmas In Canaan reminds viewers everywhere that friendship can break down barriers, that family always has your back, that compassion and kindness will overcome differences, and that Christmas is not confined to December. An inspiring story of an unlikely friendship between two boys in racially divided rural Texas, and an encouraging reminder that with understanding family and friendship will survive difficult years Christmas In Canaan will encourage and inspire viewers of all ages to love one another with courage, compassion, and kindness.
Christmas In Canaan not been rated by the Motion Picture Association of America and may include topics and issues not suitable for younger viewers. This film received the "Family Approved" award for ages twelve and up from the Dove. As always, it is recommended that parents preview all content to determine what is suitable for their children, but the film Christmas In Canaan is generally considered appropriate for most older audiences.