---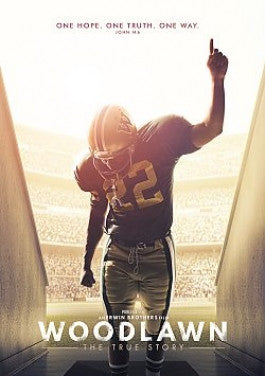 Sale
Woodlawn The True Story DVD
Additional Information
Director: Jon Erwin, Andrew Erwin
Producer: Kevin Downes, Daryl C. Lefever
Languages: English
Release Date: 1/18/12
Run Time: 123 Minutes
Closed Captioning: No
Region Code: 1

See More
Sale price $9.99 Regular price $27.99 You save 64%
Estimated arrival between and for USA.

---
You might also like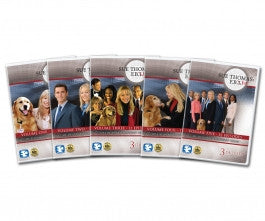 Sale price $95.99
Regular price
$119.99
Sale
—
Sold Out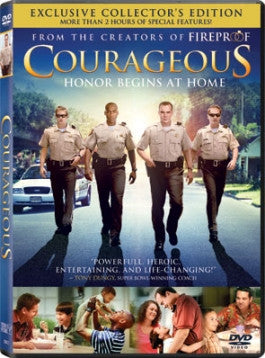 Sale price $5.99
Regular price
$24.99
Sale
—
Sold Out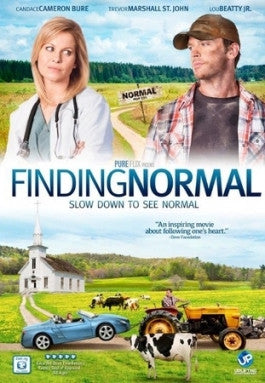 Sale price $8.99
Regular price
$14.99
Sale
—
Sold Out
Woodlawn The True Story DVD
In 1973, a spiritual awakening captured the heart of nearly every player of the Woodlawn High School Football team. A gifted player must learn to embrace his ability and his faith as he battles racial tensions on and off the field in Woodlawn, a moving and inspirational new film based on the true story of how love and unity overcame hate and division in early 1970s Birmingham, Alabama.
Tony Nathan lands in a powder keg of anger and violence when he joins fellow African-American students at Woodlawn High School after its government mandated desegregation in 1973. The Woodlawn Colonels football team is a microcosm of the problems at the school and in the city, which erupts in cross burnings and riots, and Coach Tandy is at a loss to solve these unprecedented challenges with his disciplinarian ways.
The 1954 landmark Supreme Court decision in Brown v. Board of Education of Topeka mandated that public schools be desegregated. Integration of the races in public schools was expected to begin immediately. But change in the South would prove to come at a much slower pace than what the justices had in mind. Court decisions may mandate change, but they don't change opinions - especially not those as ingrained as racism. It would take the Civil Rights Act of 1964, various other federal rulings and many years before the citizens of Alabama would see to allowing children of different skin colors to learn together and even then, they would often do so unwillingly.
Woodlawn High School, located in Birmingham, Alabama, is one of Birmingham's oldest public schools and was representative of most schools in the region during the 1960's and 1970's. Tensions ran high as desegregation of the school was in full swing. Riots and cross burnings rocked the city as people of diverse skin colors were forced to live and learn together for the first time. But it was still Alabama. No matter what change might be occurring in the culture, no matter what your race, creed or social position might be, one thing would forever remain constant in Alabama: football. After all, football in Alabama isn't so much sport as it is a way of life.
The Woodlawn High School Colonels led by coach Tandy Gerelds (played by Nic Bishop) were a microcosm of the school and community from which they came. Just as their community was struggling to adapt to the new age of desegregation, the Colonels were struggling to come together as an effective high school football team in the great state of Alabama with black and white players on the same roster. Coach Tandy was at a loss for how to bring unity to his team. All he had learned about coaching over the years did not prepare him for the unprecedented situation he now faced.
Tony Nathan (played by newcomer Caleb Castille) was one of the African-American students thrust into the fray when government mandated desegregation placed him at Woodlawn High School in the fall of 1973. Tony, a gifted football player, used his talent to secure his place on the roster for the Colonels. But making the team would prove to be the easy part. Navigating the racial tensions both on and off the football field would be his toughest challenge.
When it seemed there were no answers to the turmoil at hand, the Woodlawn Colonels team chaplain showed up with a message of hope. Coach Tandy was approached by chaplain Hank Erwin (played by Sean Astin) who asked to be allowed to speak to the Colonels. As Hank shared his personal story of how his life had been affected since he chose to turn from his own path and follow Jesus, the team was deeply moved and something amazing started to happen. More than forty players, some black, some white, chose to follow after a better way. They cast their old prejudices and ways of doing things aside and became new men who were followers of Jesus Christ. After making this decision, the change in their lives was so profound that it impacted their coach, their school and their community.
Starring Nic Bishop (Coach Tandy), Sean Astin (Hank Erwin), Caleb Castille (Tony Nathan), Sherri Shepherd (Louise Nathan), Devon Franklin (Pastor), Jon Voight (Coach Paul "Bear" Bryant) and C. Thomas Howell (Shorty White), Woodlawn is a moving film based on the true story of the Woodlawn Colonels high school football team, focusing primarily on their breakout 1973 season.
Motivated by a drive to move beyond the racism that surrounded them and excel as one united team, the Colonels, who were expected to have a losing season in 1973, ended up coming together to finish with a record of 8-2, and won a pivotal game against the top ranked Huffman Vikings. Most importantly, however, their change of heart and mind overcame the hate and division so prevalent during this period in history.
The lead character of the movie, Tony Nathan, is one of the greatest football players in Birmingham city history. Switching from defensive back to running back in his sophomore year of college, he quickly became a driving force in the offense. Nathan was featured in Sports Illustrated's "Faces in the Crowd" for his performance in a crosstown rivalry game while he played at Woodlawn. He was also named a Parade All-American in his senior season and was a top recruit of famed University of Alabama coach Paul "Bear" Bryant. After winning the national championship at Alabama in 1978, Nathan was drafted by the Miami Dolphins and played in the NFL for nine seasons.
Woodlawn was written and directed by brothers Jon and Andy Erwin and produced by Mark Burnett, Roma Downey and Kevin Downes. It is presented by Pure Flix Entertainment in association with Provident Films. It was released in theaters October 16, 2015 and on DVD and BluRay January 19, 2016. The film has been endorsed by Tony Dungy (former coach of the Indianapolis Colts), Kurt Warner (NFL Network analyst and former Super Bowl MVP with the St. Louis Rams), Tom Osborne (three-time national championship coach of the Nebraska Cornhuskers), Jim Caldwell (coach of the Detroit Lions) and a host of other players and coaches at all levels of the game. News outlets such as Sports Illustrated and the Huffington Post have written rave reviews of the film. Woodlawn's appeal goes far beyond the ranks of football fans. It is the true story of how faith in God and a commitment to love your fellow man just as Jesus did can impact your life and the lives of those around you.
Woodlawn is rated PG by the Motion Picture Association of America. It does deal with issues of racial tension and violence, so parents are encouraged to evaluate the material covered in the film to determine its suitability for their child.