---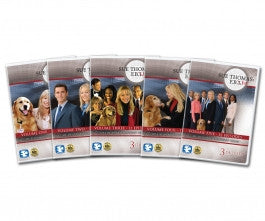 Sale
Sue Thomas F.B.EYE Volume 1-5 (Full 15 DVD Set)
Sale price $95.99 Regular price $119.99 You save 20%
Estimated arrival between and for USA.

---
You might also like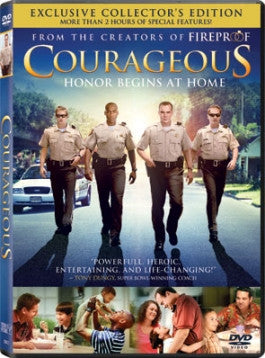 Sale price $5.99
Regular price
$24.99
Sale
—
Sold Out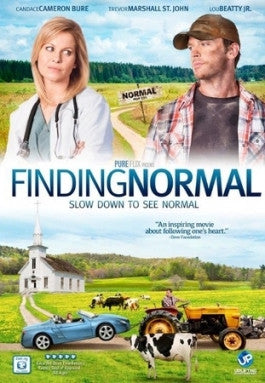 Sale price $8.99
Regular price
$14.99
Sale
—
Sold Out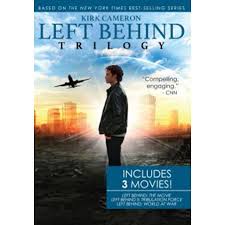 Sale price $16.49
Regular price
$24.99
Sale
—
Sold Out
Sue Thomas: F.B. Eye 5 DVD Collector's Set
An F.B.I agent who cannot hear a thing. The secret weapon of the F.B.I is a charming young woman whose disability is actually her greatest strength. When Sue Thomas, deaf from childhood, ands a job at the F.B.I there are skeptics aplenty. Will she be able to stay alive and prove their doubts wrong? And what about the dashing young F.B.I. agent who has caught her eye? Based on a remarkable true story the television series Sue Thomas: F.B.Eye filled with adventure, jailbreaks, detective work, and a dash of romance will be enjoyed by viewers young and old alike! 
The Silent Crime Scene 
She had been a happy child. Learning to talk, walk, to thrive in the world. Then in one illness everything changed. The happy little girl survived, but her hearing did not. As she struggled to find her place in the world, that little girl wanted only one thing. . . to have a "real"å? job. So she perfected her one unique talent; lip reading. Then one marvelous day that little girl, now a grown woman, was offered a job. As an F.B.I. agent. Undaunted the young woman, Sue Thomas (played by Deanne Bray) set off with her faithful partner in crime, er, detective work her hearing dog Levi. What the enthusiastic duo from Sue Thomas: F.B.Eye did not expect, however, were the skeptics who think a deaf woman has no place in the F.B.I. They also were unprepared for the charming (and handsome) All-American F.B.I. agent Jack Hudson (Yannick Bisson). Sue quickly proves the skeptics wrong, becoming the secret weapon of the F.B.I.'s elite team of surveillance and crime fighting: wielding her weapon of lip reading with utmost skill and accuracy. Will Sue, Jack, and Levi be able to uncover the mysteries behind cases ranging from bank robbery to terrorism, or will the be F.B.I. agent's disability become her undoing? Sue Thomas FBI 5 DVD Collectors Set
The Real Sue Thomas 
Filled with criminals, masterminds, F.B.I. agents, plenty of action, an impressive dog agent, and a dash of romance Sue Thomas: F.B.Eye has the makings of an exciting series the entire family will enjoy. The fact that this series is based on a true story only makes it that much better. Born to a loving family in 1950, Sue Thomas seemed like a normal, healthy baby. When she unexpectedly and unexplainably lost her hearing at the age of eighteen months after a small illness, doctors were confused and not optimistic, but her family was not about to give up. And neither was Sue. During her childhood, Sue was bullied for the disability that would become her greatest asset. Completely deaf, Sue had to sit at the front of the classroom to read her teachers lips, and had to quickly adapt to a world that was not about to slow down for her lack of hearing. Bullied and tormented by her classmates the future star of Sue Thomas: F.B.Eye did not give up. She trained with a speech therapist and even learned to speak. She became the youngest state champion freestyle skater ever in Ohio, excelling in and out of the classroom. Graduating with degrees in both Political Science and International Affairs, the master lip reader set off to find a job. It was harder than she thought. Finally landing a job as a fingerprinter, Sue had confined herself to a life of unglamorous work, but there was another plot twist ahead for the young woman who would inspire Sue Thomas: F.B.Eye. A young F.B.I. agent by the name of Jack Hogan noticed her aptitude for understanding conversations, even from across the room. Intrigued he asked her some questions, and before Sue knew what was happening she had been hired to be part of an elite team of F.B.I. agents. Together with her hearing dog, Levi, Sue Thomas became the first deaf agent in the F.B.I.'s history, working for the organization for four years. The exciting television series Sue Thomas: F.B.Eye is based on her autobiography "Silent Night". 
Sue Thomas FBI 5 DVD Collectors Set
Never Give Up 
The episodes that make up the television series Sue Thomas: F.B.Eye are filled with action, adventure, and valuable life lessons viewers of all ages can enjoy and learn from. The biggest lesson viewers can learn from Sue Thomas' life through the show Sue Thomas: F.B.Eye is the character quality of perseverance. Even in the face of great obstacles, misunderstandings, biases, mistreatment, doubt, danger, and a disability Sue Thomas remain focused on achieving her goal. She does not give up or give in when the going gets tough, but perseveres amidst an ever-increasing number of difficulties. Her life story and her truth based adventures in Sue Thomas: F.B.Eye is a powerful reminder to viewers young and old to never give up when pursuing your dreams or when life throws a curveball your way. Sue Thomas' life is also a wonderful lesson on joy. Despite the fact that she has a disability, struggles to be accepted in society, and that life is more difficult, Sue decides to be joyful rather than bitter, optimistic rather than pessimistic. As you journey with Sue through crime scenes, car chases, and bank robberies you will be reminded that even in the most depressing of circumstances you can always find joy. 
Action packed, based on a true story, and filled with wonderful life lessons the five seasons of Sue Thomas: F.B.Eye is sure to keep the entire family entertained. Whether hanging out with her dog Levi or solving a murder case with her impressive lip-reading abilities, Sue Thomas in Sue Thomas: F.B.Eye will amaze and entertain young and old alike. 
Sue Thomas FBI 5 DVD Collectors Set
Sue Thomas: F.B. Eye has not been rated by the Motion Picture Association of America and may include topics and issues not suitable for younger viewers. This film received the "Family Approved" award for all ages from the Dove Foundation. As always, it is recommended that parents preview all content to determine what is suitable for their children, but the film Sue Thomas: F.B. Eye is generally considered appropriate for most audiences. 
Sue Thomas FBI 5 DVD Collectors Set
Sue Thomas: F.B. Eye includes all five seasons of this exciting television series.