---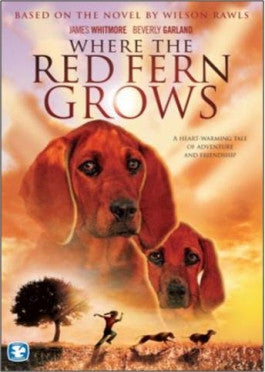 Sale
Where the Red Fern Grows DVD
Watch Trailer
Additional Information
Cast: Dabney Coleman, Dave Matthews, Joseph Ashton, Kris Kristofferson, Mac Davis, Ned Beatty, Renee Faia
Sale price $5.99 Regular price $14.99 You save 60%
Estimated arrival between and for USA.

---
You might also like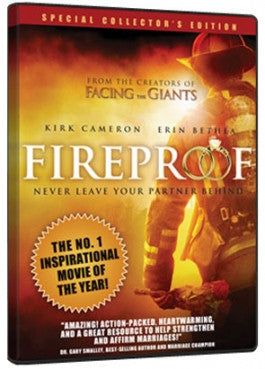 Sale price $5.99
Regular price
$14.99
Sale
—
Sold Out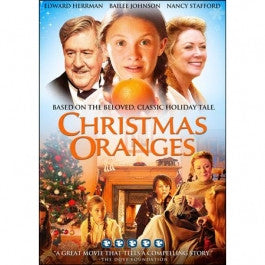 Sale price $5.99
Regular price
$19.98
Sale
—
Sold Out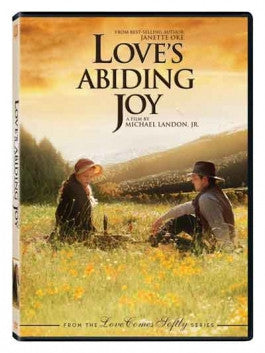 Sale price $5.99
Regular price
$9.98
Sale
—
Sold Out
Where the Red Fern Grows DVD
Based on Wilson Rawls' beloved novel, this film adaptation of Where the Red Fern Grows is a heartwarming American story. Billy Coleman loves dogs more than anything else in the world, and the one thing he wants most of all is a hunting dog to call his own. On the way home from the Ozark Mountains of Oklahoma, he finds a group of dogs attacking a stray. He chases them off and takes home the injured animal. There, Billy nurses it back to health. He becomes very attached to the dog, but eventually has to release the dog. He determines to save up his money and buy his very own hunting dog. Billy's parents offer to buy him a collie from their neighbors' litter, but he is very particular about what kind of dog he wants. He wants a pair of coonhounds and comes across an advertisement for just the dogs he is looking for.
It will take him several years to save up the money, and his grandfather writes and asks if they will honor the advertisement in two years if he promises to buy them. They agree, and even lower the price, with one catch. The postal service cannot deliver any living being, so Billy must travel to the freight depot in Tahlequah. Since his family is poor and cannot afford transportation, he has to travel through the hills on his own. He eventually picks up his dogs and returns home.
On the return trip home, he spends the night in Robber's Cave on Sparrow Hawk Mountain. There he builds his own fire for safety and plays with his new puppies. When he is trying to fall asleep, he hears a noise that sounds like a woman screaming. He ventures out of the cave and finds out that there is a mountain lion. One of his dogs runs to the mouth of the cave and tries to challenge the dog, greatly terrifying Billy. He remembers that mountain lions are scared of fire, so he builds a fire at the mouth of cave to deter the cat.
When Billy finally arrives at home, he immediately starts training his dogs. They go on many hunts and become very successful hunters. The dogs are very loyal to each other and to him. He enters many hunting competitions and his dogs are renowned for their amazing hunting skills. One night while hunting, the two dogs start chasing a mountain lion.
Billy enters the fight with an axe, determined to protect his dogs from the mountain lion and save their lives. However, they end up saving his life and the male dog is greatly injured. He ends up dying due to serious injuries. The female dog, after the death of her best friend, loses the will to live. She stops eating and refuses to do anything. She eventually dies of starvation.
Greatly distraught, Billy is told that his family is going to move with the money that he has won from hunting championships. He still has not recovered from the death of his beloved dogs, so he goes to visit their graves one last time. There, in between their graves, a red fern is growing. Red ferns are only supposed to grow when an angel plants them, and this knowledge greatly comforts Billy. He realizes that his dogs will always be remembered and he is able to move on with his family.
Values in this Film
Where the Red Fern Grows is a touching film that teaches many important American values and lessons. Though not considered a Christian film, it teaches uplifting lessons and wholesome moral themes. Throughout this film, the values of bravery, loyalty, and the importance of hard work are shown in a positive light. Billy is extremely brave in that he doesn't abandon his dogs in a scary situation. When the mountain lion threatens him on his return journey from picking up his dogs, he immediately recalls information that his father taught him and builds a fire. He doesn't shy away from potentially threatening situations.
The theme of loyalty is displayed throughout Billy's life and his dogs. The dogs are extremely loyal to each other and cannot function without each other. When one of them dies, the other one loses the will to live and can no longer go on. When they are caught in dangerous situations, they always back each other up and protect the other. They refuse to leave one another behind, and are also extremely conscious of protecting Billy. Their qualities are very good and teach important lessons of loyalty. Billy is also extremely loyal to his dogs and promises to protect them at any cost.
The value of hard work is exemplified in Billy's tireless effort to save up money. He decides that he wants a dog more than anything, and he puts his mind to working hard and doing jobs. There's not an odd job that he refuses to do, showing that you can't be picky in the kind of labor you do if you really want something. He knows exactly what he wants and isn't afraid to work extremely hard to achieve his goal. He very quickly raises the money, but then is faced with another challenge of how to pick up his dogs. He can't raise more money to buy transportation to the freight depot, so he must do something extremely difficult and walk through the forest the whole way. Though this is exhausting and terrifying, he doesn't let it stand in the way of his goal. He is young, and yet he journeys all that way by himself and doesn't let anything deter him. These lessons and themes are important for young people to learn, and show the value of being a loyal, brave, and hardworking individual.
Where the Red Fern Grows is rated PG by the Motion Picture Association of America for thematic elements. It is always recommended that parents preview all content to determine what is suitable for their family.