---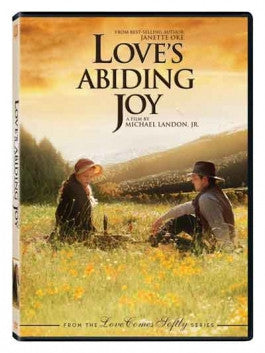 Sale
Loves Abiding Joy DVD
Watch Trailer
Additional Information
Subtitles: English & Spanish
Closed Captioning: Yes
Sale price $5.99 Regular price $9.98 You save 40%
Estimated arrival between and for USA.

---
You might also like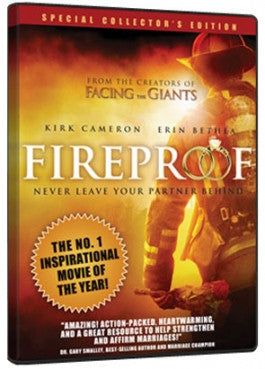 Sale price $5.99
Regular price
$14.99
Sale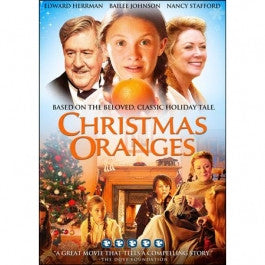 Sale price $5.99
Regular price
$19.98
Sale
—
Sold Out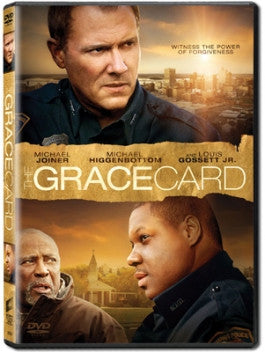 Sale price $5.99
Regular price
$14.99
Sale
—
Sold Out
Love's Abiding Joy
From Janette Oke's fourth book of her Love Comes Softly series, comes Love's Abiding Joy, a special motion picture filled with emotion and love. After a rather difficult transition West, Missie LaHaye and her husband Willie have found a place to call home and their family has begun to flourish. Due to new train lines connecting the lands, relatives like Missie's father are able to visit more often. After a joyous encounter is blocked by disaster, the family unit is moved to its core and has to truly rely on their faith and mutual support.
Faith in Love's Abiding Joy
From the beginning of Love's Abiding Joy it is shown that a serious drought is in the land. Making it difficult to grow crops and maintain cattle but the LaHaye's are thankful and praying to God for supplies. These characters embark on a difficult journey filled with dangers and affliction but their eyes turn to God. Even though in occasions it was quite difficult to do so. They depend on God and He is constant throughout their lives and very well mentioned in the film.
The Journey
In Love's Abiding Joy, Willie and Missie LaHaye have found a place to call home out in the west. Missie has grown in her love of teaching while growing the family land along with her husband and children. Finally, the railroad arrived to unite different lands and Missie's father Clark is able to visit even though tragedy would strike because of the death of Missie and Willie's young daughter. Missie being a mother who had never experienced that kind of loss she disengages from her loved ones and God. Because of the unthinkable loss, despair and devastation distance the couple as they grieve. With having Clark there although he grieves as well, he represents strength. Having experienced loss and hardships, he has the tools to help his grieving daughter. Willie accepts the dangerous job of town sheriff while things at home turn to the worse. His employer, Sam Dorose, has become prosperous but by the wrong reasons. He had taken advantage of the town folk who were in distress because of the drought that was threatening their lands. This makes some people look at Willie in a different way. Back home, the closeness that was there before seems to be gone and the young couple tries to regain and put together the pieces of their life as they press on to unite their family once again.
Janette Oke and the Love Comes Softly series
Since Janette was a little girl she would be telling stories and was filled with the interest of narrative and anecdotes. Holding on to proper instruction and guidance, Janette left writing for some time. Oke was only 42 she ventured to write her first novel, Love Comes Softly. At first glance, the publishing house didn't know if readers wouldn't be interested in the story or if they would. The publishers basically took a leap of faith with Oke's story and became a part of her legacy. People were indeed interested in reading and wanting more of an ordinary story with a profound story line and characters. Before writing Love's Abiding Joy, Originally, Janette Oke had planned for book number one, Love Comes Softly, to be a sole book. After readers devoured this tale about a young woman who finds completeness and love with a widow and his little girl, people were asking for more. Wanting to know what would happen next with Marty and Clark. After speaking with her publisher, she agreed to write another novel, this time Marty and Clark try to guide Missie, now a young woman, as she finds a partner. After the second book came six more books which form the Love Comes Softly series which now has been made into eleven films total.
In terms of the transformation from book to movie, Janette Oke was very glad to put her books in the hands of Michael Landon Jr. She knew that he would understand her vision and what message she wanted to send out. Like in Love's Abiding Joy and the other movies from the Love Comes Softly series, it was understandable that by making a film adaptation of a book some changes needed to be made but the author was very content with the final product. The films maintained the essence, overall look, and feel. For her a delight to see beloved characters from the pages of her book take on physicality and be lively on camera. Making audiences everywhere love the storytelling and not focus on the huge endeavor that is a film production and all the hard work that goes into it. In result they dive into the character's environment and those characters become their companions throughout the movie. The films allow a new generation of people that maybe have not read the books to discover these characters and their life stories. To connect to them in a different way and a different perspective.
Film Info
In Love's Abiding Joy from the Love Comes Softly series stars Erin Cottrell (Love's Long Journey), Logan Bartholomew (The Ultimate Life) and Dale Midkiff (Time Trax). The film is produced by Brian J. Gordon (known for producing the first movie of the Love Comes Softly series) and Erik Olson (known for producing the McBride movie series). Executive Producing the movie is Robert Halmi Jr. (Hallmark Channel founder) and Larry Levinson (known for producing The Christmas Card). Love's Abiding Joy is directed by Michael Landon Jr. (known for executive producing When Calls the Heart, the Hallmark Channel series). Written credits got to Michael Landon Jr., Douglas Lloyd McIntosh and Bridget Terry.
Love's Abiding Joy has 87 minutes of run time and was released in October of 2006. It's rated PG (Parental Guidance Suggested) by the Motion Picture Association of America. There may be content that parents might not like for their young children to see. The DVD includes English audio with optional English and Spanish subtitles.