---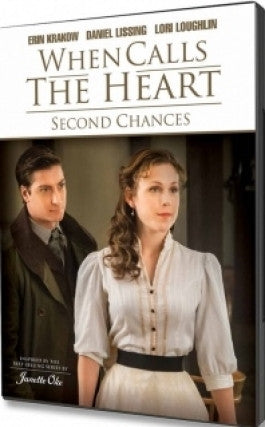 Sale
When Calls the Heart: Second Chances DVD
Watch Trailer
Additional Information
Director: Anne Wheeler
Producer: Michael Landon Jr.
Languages: English
Dove Approved: Dove Family Approved
Release Date: 8/18/10
Run Time: 90 minutes
Closed Captioning: No

See More
Sale price $5.00 Regular price $19.99 You save 75%
Estimated arrival between and for USA.

---
You might also like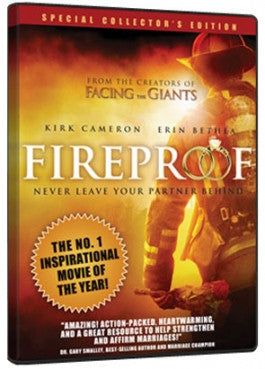 Sale price $5.99
Regular price
$14.99
Sale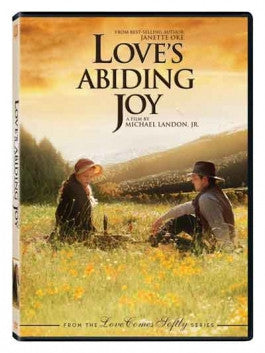 Sale price $5.99
Regular price
$9.98
Sale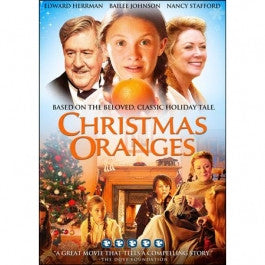 Sale price $5.99
Regular price
$19.98
Sale
—
Sold Out
When Calls the Heart: Second Chances
When Calls the Heart: Second Chances is a follow up film to When Calls the Heart: The Dance. Previously, Elizabeth and a new miner in town started flirting and spending lots of time together. Jack became quite jealous of their relationship and was also suspicious of Billy's character. He did not trust the new miner and believed that he had ill intentions
His suspicion turned out to be right, as Billy revealed that he only loved Elizabeth for her money. She was devastated, and apologized to Jack for not listening to him sooner. All was forgiven and the two struck up a friendship once more.
When Calls the Heart: Second Chances begins with Elizabeth still recovering from the insecurity that Billy left her with. She apologizes once more to Jack, feeling guilty for the way she fell for Billy's tricks. Jack does his best to assure her that he is not upset, but accidentally says something offensive to Elizabeth. He did not mean it at all, and it was just a slip of the tongue. However, Elizabeth is greatly offended and believes that she can no longer trust Jack either.
Elizabeth vents her anger and pent up frustration to Abigail, and she is able to give her support and comfort. Abigail is adjusting to having an empty house, other than Elizabeth of course. With the recent loss of her husband, she has had a lot more time to spend baking. Her family used to always rave about her delicious pastries, and Elizabeth informs her that her food is better than anything she ever had at home. The chefs at her house were from ritzy culinary schools, and her comment gets Abigail thinking. She needs to channel her extra time and energy into something, so she decides to attempt to reopen the Coal Valley cafe.
Abigail presents her idea to Mr. Gowen, and he presents her with some conditions. She may reopen the Coal Valley cafe if she splits the profits half and half with him, does all the repair work herself, and move from her home to smaller living quarters above the cafe. She does not want to give up her house, but opening the cafe and starting a new life may be the only way that she can truly move forward from her husband's death.
Within the classroom, Elizabeth is experiencing new troubles with another student. Bo Grady has a tough time reading and everyone just assumes that he is not very intelligent. Elizabeth thinks that he has more potential than anyone knows. He was told by the last teacher that he was too stupid to learn, and was kicked out of the classroom. Now that Elizabeth has taken over the teaching role, he is back in the classroom, but is still struggling immensely with his studies.
Elizabeth decides to approach Bo's parents and see if they would let her give him an intelligence test to determine his learning abilities. She wants to try out some newer and different reading methods on him to see if he just learns differently than the rest of the children. She travels to his house, and discovers an extensive collection of model airplanes and. When questioned about them, Bo explains that he didn't have any instructions for building them but made them up based on pictures in the newspaper and magazines. Elizabeth is thoroughly convinced that the young boy is far more intelligent than anyone gives him credit for.
In the meantime, Jack is trying to repair his relationship with Elizabeth. He wants to express to her that his feelings are deep and true, but he doesn't know quite how to do so. He clumsily tells her that he feels deeply for her and works up enough courage to ask her out on a real date. Initially, Elizabeth says no, still hurt by the thing he accidentally said to her. However, after thinking about his offer more, she accepts on the terms that he must help her administer Bo's intelligence test. This opportunity excites Jack, as he wants to show Elizabeth just how much he really cares for her.
Elizabeth sees how much effort that Jack is putting into repairing their relationship, and she is greatly touched by his actions. The results of Bo's test come back in an unusual and unexpected way. His intelligence is ranked very high and he scores extremely well. However, it also reveals that he suffers from dyslexia, which helps Elizabeth understand why he has so much trouble in school.
Elizabeth becomes very caught up in helping Bo learn to read using a new method. She is also very distracted by her burgeoning relationship with Jack, and barely notices that Abigail is returning home from the cafe later and later each night. One night, however, she doesn't return at all and Elizabeth becomes frantic. She grabs Jack and they go to the cafe together to find out what is wrong.
There, they find Abigail fast asleep in front of an unfinished batch of cookies. Her work has taken a toll on her and she is exhausted from all the effort that she is putting forth. She has become very unconfident and doesn't believe that she can reopen the cafe. Elizabeth informs her that she is much stronger than she thinks and that there are many people willing to help her if she needs it. Her confidence restored, Abigail moves forward with her life and with the reopening of the cafe.
Meanwhile, the town celebrates the return of the lone survivor from the terrible mining accident that claimed the lives of so many. The whole town celebrates and learns how to find new beginnings out of the ashes of their grief. Abigail found a new purpose in life, Bo learned to read, and Jack and Elizabeth overcame their differences and are moving toward a beautiful relationship together.
When Calls the Heart: Second Chances is not rated by the Motion Picture Association of America, but is considered suitable for all audiences. It is always recommended that parents preview all content to determine what is suitable for their family.