---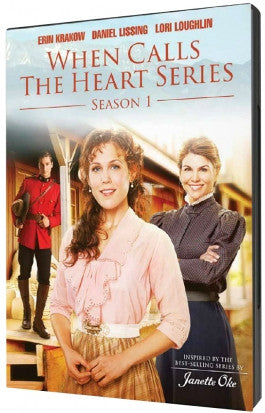 Sale
When Calls The Heart: Season 1 - The Episodes - 3 DVD Set
Sale price $9.99 Regular price $29.99 You save 67%
Estimated arrival between and for USA.

---
You might also like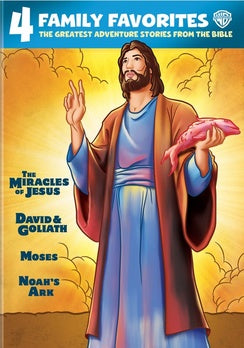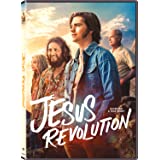 Sale price $15.99
Regular price
$29.95
Sale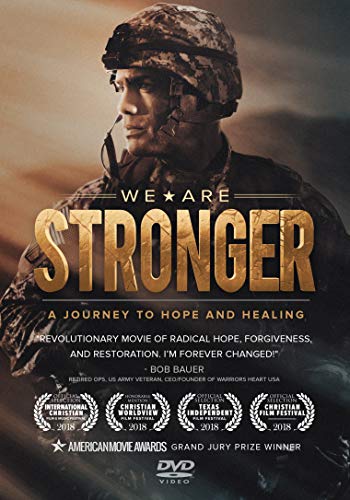 Sale price $9.99
Regular price
$14.99
Sale
When Calls the Heart Season 1 - The Episodes
To purchase the 10-DVD Collector's Edition, Click HERE
Enjoy the entire first season of When Calls the Heart on a convenient 3 DVD set. Follow the trials of Elizabeth Thatcher, Abigail Stanton, and all your other favorite characters as they learn to meet life's challenges together on the Canadian frontier in this charming Hallmark drama.
When Calls the Heart, set in the Canadian Rockies, is based on the beloved series by Janette Oke. If you're a fan of the Hallmark Channel or Love Comes Softly, you'll love When Calls the Heart.
Episode 1: Lost and Found
Episode 2: Cease and Desist
Episode 3: A Telling Silence
Episode 4: Secrets and Lies
Episode 5: The Dance
Episode 6: These Games
Episode 7: Second Chances
Episode 8: Perils of the Soloists
Episode 9: Change of Heart
Episode 10: Love Comes First
Episode 11: Rules of Engagement
Episode 12: Prelude to a Kiss
Life is Hard, But It's Better Together
Developer Michael Landon, Jr., who's father brought us the beloved Little House on the Prairie television series, brings Canadian frontier living to life in When Calls the Heart, and now you can enjoy the entire first season on a 3 DVD set.
Frontier living is hard" the people of Coal Valley know that" but they also know it's more than hard when you're alone; it's impossible. Coal Valley sees its share of hardship, and as the first season of When Calls the Heart opens, a mining accident has just cost many families their husbands, fathers, sons, and brothers. Only in pulling together does the little town have any hope.
Into this setting walks privileged young teacher Elizabeth Thatcher, who knew none of the hardships the people of Coal Valley understand so well. Elizabeth comes from a wealthy family, and she knew little of how the other half lived until she travels from the east to the Canadian frontier to test her teaching skills in rural Coal Valley. However, despite being naive, Elizabeth brings with her a certain strength of character that few, if any including Elizabeth knew she had.
But Elizabeth's outspoken nature and privileged upbringing are a strange fit for Coal Valley, and everyone can see it from Elizabeth to the people whose children she's supposed to be teaching. However, Elizabeth is a woman of strong passion, and she is committed to doing well for the children of Coal Valley, and the entire first season of When Calls the Heart sees her good heart and good intentions colliding with her inexperience to create fireworks that have nothing to do with independence day.
Coal Valley is held together, largely, by the strength of its women like Abigail Stanton, who loses both her husband and son to the coal mining incident that starts season one. A kind woman, Abigail is also a very strong, determined person, and in addition to standing up for that which she believes, she's also quicker to welcome young Elizabeth than many others in Coal Valley.
Together with Mountie Jack Thornton, Cat Montgomery, Lee Coulter, and others, these determined residents of Coal Valley make When Calls the Heart a stirring and captivating drama of struggle and cooperation. As they come together and help one another, they're able to overcome the difficulties of frontier life difficulties that they would not be able to handle alone.
TV for the Whole Family
When Calls the Heart is a truly a family drama in the vein of Little House on the Prairie and other beloved family shows. In an era with TV that has objectionable content seemingly on every channel, it's nice to find something the entire family can watch together.
Frontier living provides the writers and cast with an excellent way to show the characters experiencing problems but without getting into the often-times questionable content that makes it hard to let your kids watch modern television dramas. Together, the whole town weathers tragedy, success, defeat, and victory and they experience it all together, helping one another. This type of community is under-served and seldom portrayed on primetime TV, and families will love the way the people of Coal Valley come together on When Calls the Heart to help one another.
Viewers enjoy how When Calls the Heart explores the relationships of the characters, showing them both as individuals and also exploring how they interact together. The clean, family-friendly nature of the show, together with the period appeal of something different and slightly wild, make many find the storylines engaging. The use of humor, compassion, romance, and intrigue together all done in a way that's appealing to both kids and adults provides something for many different viewers.
Particularly refreshing to many viewers is the imperfect courtship of Jack and Elizabeth, which starts on an awkward footing and proceeds to tell the story of a relationship with all manner of ups and downs much like reality. All without inappropriate scenes for kids and viewers with higher moral standards.
When Calls the Heart is a Christian-based, morally upbeat show that reminds viewers of everything they loved about family-friendly entertainment from decades gone by.