---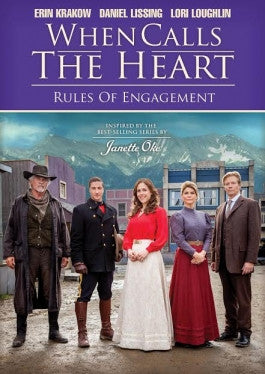 Sale
When Calls The Heart: Rules of Engagement DVD
Additional Information
Director: Anne Wheeler
Producer: Michael Landon Jr.
Languages: English
Release Date: 11/10/10
Run Time: 85 min
Closed Captioning: No
Region Code: 1

See More
Sale price $3.99 Regular price $19.99 You save 80%
Estimated arrival between and for USA.

---
You might also like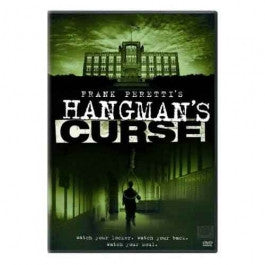 Sale price $3.99
Regular price
$14.98
Sale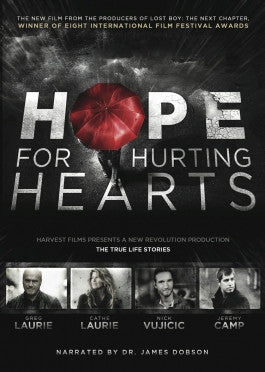 Sale price $3.99
Regular price
$19.99
Sale
—
Sold Out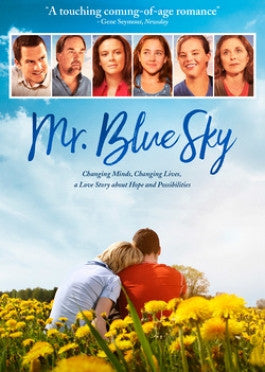 Sale price $3.99
Regular price
$19.95
Sale
—
Sold Out
When Calls the Heart: Rules of Engagement
When Calls the Heart: Rules of Engagement is a film that continues the beautiful story of Elizabeth Thatcher, a school teacher in Coal Valley. Based on the classic series of love stories by Janette Oke, this film is touching and heartwarming. It contains themes and messages of love and redemption, as well as ideas centered around finding hope and new life.
This film begins with a group of new students arriving to Elizabeth's classroom. Wyatt, the oldest of three boys in the Weaver family that has just arrived in town, joins Elizabeth's class for the day in order to watch over his younger siblings. The Weavers came to Coal Valley to look for work in the mines, much like all of the new arrivals.
Elizabeth gets to know Wyatt on that day, and thinks that he is an extraordinary young man. He informs her that he is going to be starting work in the mines the next day, and he is not too excited about this prospect. Sensing a high intelligence level in him, Elizabeth offers him two university level books to take home and look through. He gratefully accepts and hurries home to start reading them. Just two short days later, on his way to the mines, Wyatt stops by Elizabeth's classroom to return the books. He has already read both of them thoroughly and further impresses Elizabeth with his extraordinary academic talent. She cannot help but feel a sense of remorse and sadness for him as it seems that his future lies in the mines.
Meanwhile, the time has arrived for Elizabeth's sister, Julie, to return home to Cape Fullerton. After experiencing many exciting adventures in Coal Valley, she is ready to be home in the city. However, before she leaves, she tries to persuade Elizabeth to return home with her. Elizabeth kindly declines, saying that she loves Coal Valley and has no desire to leave. The two sisters embrace, and are sad to part from one another. As Julie steps onto the stagecoach, a beautiful and glamorous woman exits. This woman introduces herself as Rosemary Leveaux. She is confident and has a magnetic personality, drawing much attention to herself.
The stagecoach leaves with Julie, leaving just Rosemary and Elizabeth alone on the street. The glamorous woman asks if she is indeed in Coal Valley, and Elizabeth responds that she is. In a condescending manner, she makes a snide remark about the small size of the town. Not deterred by her snide attitude, Elizabeth makes small talk and asks what brings Rosemary to Coal Valley. She has come to Coal Valley to be with her fiance. As she goes on to describe her fiance and Elizabeth learns more about the mysterious man, a Mountie is spotted riding toward the two women.
As he draws closer, he is revealed to be none other than Jack Thornton! Elizabeth is delighted that he has returned to her and Coal Valley, until Rosemary informs her that Jack is her mysterious fiance. Stunned into silence, Elizabeth watches as the two are reunited and hold each other in their arms. She slowly walks away, stating that the two will need some alone time to catch up. Her heart is in great despair, and she feels like she has just experienced a physical blow.
After she departs, Jack scolds Rosemary and takes on a very awkward manner. It turns out that, two years prior, he and Rosemary had been engaged to one another, until she left him to pursue her dream of theater. Her thoughts are that the past is still the present and that they are still in love. Jack, however, does not feel this way and has clearly moved on from Rosemary. He hurriedly escorts Rosemary to the Saloon, where she will stay for the duration of her visit to Coal Valley. He quickly leaves her, wanting to be alone with his thoughts.
On his way back to his room at the jail, Jack encounters a man named Bill Avery. Bill is a forensic investigator who has come to build a case against the mining company. In order to get the ball rolling on this case, he leaves to have a conversation with Abigail. When he arrives at her cafe, she is overjoyed to see that the allegations against the mining company are being investigated. She truly believes that the company cut corners that may have caused the horrific mining accident that killed her husband. Mr. Gowen, owner of the mines, is very upset about this case being investigated and is very fearful for the fate of his company.
In order to stop the investigation from happening, Mr. Gowen threatens to ruin Abigail's reputation and drag her husband's name through the mud unless she stops the investigation from happening. Right as he is doing this, Bill walks in and orders Mr. Gowen to stop threatening Abigail. He threatens to have him charged with impeding an investigation, and Mr. Gowen is forced to leave. However, before he does, he yells at Abigail that he will destroy her future.
While this is happening, Jack is determined to make things right with Elizabeth and explain the situation with Rosemary. He goes to her and says that he has no feelings for Rosemary and doesn't want to explore a relationship with her ever again. When Elizabeth runs into Rosemary and the mayor's wife at the general store, they start making fun of her relationship with Jack, deeply hurting her. She gathers her things to leave as quickly as possible, but is handed a letter from her father. This letter informs her that she has been selected to be the first female teacher at Cape Fullerton, a prestigious academy.
Full of emotions because of the situation with Rosemary, Elizabeth vents her frustrations to Abigail. She also reveals that she has been offered a job back at home. Rosemary walks by right as this information is revealed, and realizes that this could be the ammunition she needs to turn Jack against Elizabeth and back toward her. After flirting with Jack does not work, she finally reveals the information about Elizabeth. This devastates Jack, and his heart is very burdened.
When Calls the Heart: Rules of Engagement is an emotional and touching drama that shows the consequences of misunderstanding and the importance of communication.
When Calls the Heart: Rules of Engagement is not rated by the Motion Picture Association of America, but is considered suitable for all audiences. It is always recommended that parents preview all content to determine what is suitable for their children.