---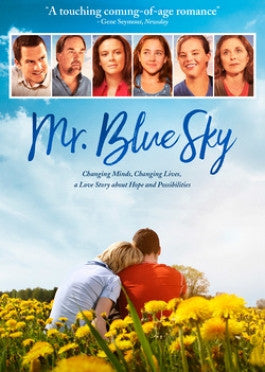 Sale
Mr. Blue Sky DVD
Additional Information
Cast: Chaney Kley, Richard Karn, Mary Kate Schellhardt
Director: Sarah Gurfield
Producer: Karuna Eberl
Languages: English
Dove Approved: Dove Approved Ages 12+
Release Date: 2/6/13
Run Time: 84 minutes
Region Code: 0

See More
Sale price $3.99 Regular price $19.95 You save 80%
Estimated arrival between and for USA.

---
You might also like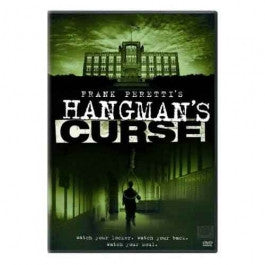 Sale price $3.99
Regular price
$14.98
Sale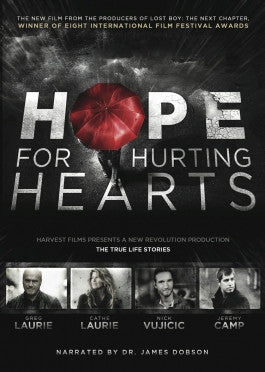 Sale price $3.99
Regular price
$19.99
Sale
—
Sold Out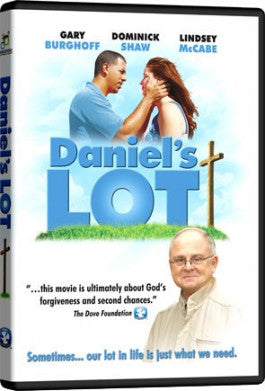 Sale price $3.99
Regular price
$14.95
Sale
—
Sold Out
Mr. Blue Sky
In Mr. Blue Sky three friends, one boy and two girls, one girl with Down syndrome, have an unusual romance triangle. They all develop combating who they are in their interior, how they are recognized in their culture and community, and who they attempt to be as people through different hurdles that are existent in their life.
Mr. Blue Sky is an innovative movie that dives into how a romance between a regular guy and a woman with Down syndrome is observed nowadays in our culture. It strives to shatter the hurdles put up by society and it desires to transform people through altering the way of thinking towards this topic. The movie should be seen and its storyline filled with a topic that will exchange the way society sees everyone as human beings most importantly.
Backstory on Down syndrome
In Mr. Blue Sky, Down syndrome is the main topic. This genetic disorder is a combination of intellectual and corporal characteristics generated by a chromosome complication that occurs previous to childbirth. Kids who possess Down syndrome incline to contain distinguished characteristics like a leveled face and a small neck. Some of them may have a level of mental impairment. It differs depending on the person and it has different levels for example, from minimal to average.
It's produced by a complication that happens in the baby's genes. The norm is 46 chromosomes in a person's system. Normally a person with Down syndrome has 47. Containing less or more chromosomes alters the way the brain and frame grow.
In-depth on Mr. Blue Sky
Andra was always looking towards the blue sky. Whenever the skies were clear showing its blue color, she would become content and feel love for Mr. Blue Sky. Andra, Greg and Bonnie grow up together and form a special bond. Greg and Bonnie would look after Andra and defend her when she was in need of it. Kids from school would follow her home while saying mean comments towards her. In the classroom when she wouldn't give the correct answer to what was asked, her classmates would laugh but her friends were always there for her. But as the years went by, that bond that held them all together seemed to disappear.
Greg became a 5th grade teacher and Bonnie his girlfriend. On the other hand, Greg's father was still in a dark place due to his wife's death years before.
We later see in Mr. Blue Sky that Andra was studying for an associate's degree in a local community college but was having a little trouble with some subjects. Andra's mother contacts Greg to help her with her studying.
She starts developing feelings for Greg but doesn't feel he would show the same affection due to her looks and her Down syndrome.
Later on in Mr. Blue Sky, after spending more time together, Greg knows that he loves Andra but his dad is opposed to the idea of them together. He blames Andra for the death of his young daughter who had Down syndrome as well and died of heart failure.
Greg makes the decision to marry Andra but has still some opposition from his father who still is relying on alcohol. After getting married, the director of Greg's school informs him of how parents don't want their children in his classroom due to thinking that he took advantage of disabled women. Not grasping how a normal person could marry someone like Andra. In Mr. Blue Sky, the worried parents had a school meeting to evaluate the problem concerning Greg and his job. Andra decides to speak in front of everyone who was opposed. She talks about how her dad took one look at her after she was born and left, not wanting to be around for that. How she realized that she was different but so was everybody else. How everybody with Down syndrome or any incapacity, really, should be treated the same as everybody else. Treated with dignity and respect no matter how different they talk or move. After speaking to the parents, the majority was convinced about Andra's statement and were glad someone was speaking out about Down syndrome.
At the end, Greg still felt sad and sometimes alone because his dad was not around and his mother and sister were no longer with him. Andra reminded him about Mr. Blue Sky. That he was always there looking out for them even when they could not see him. That his mom and sister were always there with him and so was her.
Values of Mr. Blue Sky
Mr. Blue Sky is filled with many lessons and presents a true reality for the people with Down syndrome. It presents the way people with Down syndrome are sometimes treated and mistaken for being unintelligent. Not giving them the chance and thinking that they can't achieve anything. The message is clear, people with Down syndrome or any disability have to be treated equally as regular people and capable to do everything but in a different way.
Also, Mr. Blue Sky touches many other topics that are very evident today like for example death and grief. Greg had lost his mother and his sister. And even though as an adult he was coping with it, his father, on the other hand, was full of grief. Turning to drinking and would make things a lot worse for him and for everybody around him. Long lasting friendship, single parenting which is shown with Andra's mother. How she took care of her daughter even though her husband left her, not wanting to care for a Down syndrome baby. Also, we can find judgment shown by the parents who judged Greg and his marriage to Andra, love, family, forgiveness, happiness, faith and hope.
Film Info
In the film Mr. Blue Sky star Ashley Wolfe, Chaney Kley (Legally Blonde), Richard Karn (Home Improvement) and Mary Kate Schellhardt (Apollo 13). It is directed by Sarah Gurfield and produced by Karuna Eberl. Executive producing there's Gigi Grillot and Tom Paddy Lee.
Mr. Blue Sky runs approximately for 84 minutes. It offers closed captioning for the hearing impaired.