---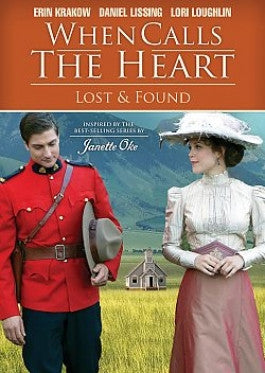 Sale
When Calls the Heart: Lost and Found DVD
Watch Trailer
Additional Information
Cast: 8.19E+11
Director: Michael Landon Jr.
Languages: English
Dove Approved: Dove Family Approved
Release Date: 2/24/10
Screen Format: WS
Region Code: 1

See More
Sale price $3.99 Regular price $19.98 You save 80%
Estimated arrival between and for USA.

---
You might also like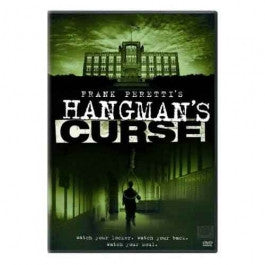 Sale price $3.99
Regular price
$14.98
Sale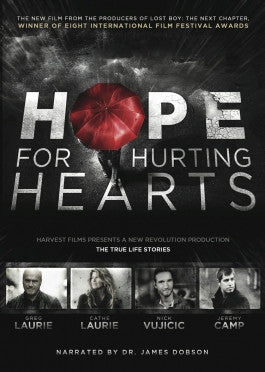 Sale price $3.99
Regular price
$19.99
Sale
—
Sold Out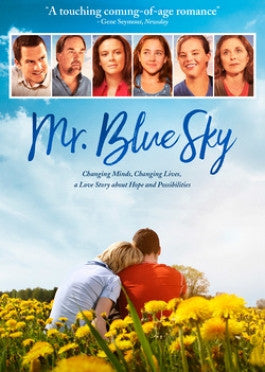 Sale price $3.99
Regular price
$19.95
Sale
—
Sold Out
When Calls the Heart: Lost and Found DVD
Based on Janette Oke's classic novels, When Calls the Heart: Lost and Found follows the beginning of Elizabeth Thatcher's story. New to the town of Coal Valley, Elizabeth is starting her new job as a school teacher. She is used to living in the city, and is unaccustomed to living on the frontier. A kind woman named Abigail Stanton has allowed her to live in her house, and the two become very close friends as time goes on.
While Elizabeth is getting settled into Coal Valley, a new constable is appointed to the town. Jack Thornton, a handsome and mysterious Canadian Mountie accepts this position and begins to fulfill his duty to the town. Instantly, there is an undeniable attraction between Jack and Elizabeth. However, as Jack gets to know the beautiful young newcomer, he begins to have doubts about their friendship. He questions whether the fact that she is from a high-profile family is the reason that he was appointed the constable of Coal Valley.
This discovery causes resentment between the two, but they are forced to remain civil to each other. They cannot focus on mending their problems because they are distracted by recent events that transpired in Coal Valley. The town has just experienced a massive tragedy; a coal mining accident that killed many of the men in the little town. Widows and children are left grieving in the wake of this terrible event, and the town has to learn how to band together and rebuild their lives and their hearts.
Life in Coal Valley continues, and Elizabeth is nervous to begin her job as a school teacher. She is afraid that the children will be resentful of a new person in their village, and she reluctantly teaches her first class. Instantly, the children are drawn to her and she forms strong relationships with the students. Elizabeth's personality is magnetic and attractive, and her spark for life causes people to admire her.
One day, the whole town is thrown into turmoil when a plank with a personal message written to someone is found in the rubble of the mining accident. Many of the widows claim that the message was written to them, wanting to believe that their husband expressed such words of love before he died. Fights ensue as the women each try to claim possession of the words written on the plank.
. Jack comes up with a plan to collect samples of their husbands' handwriting from each of the women in the town that is claiming the plank belongs to them. Unfortunately, before this process can reveal the information, the plank suddenly disappears. Jack and Elizabeth have to overcome their differences with each other and suspicions in order to find the rightful owner of the plank. Together, they embark on a journey to discover who the mysterious message was truly written for. This process of working with the town and with each other creates new feelings within them.
The two begin to feel a deep love for the town and feel quite at home in Coal Valley, though they have not been living there for long. Eventually, Jack and Elizabeth are able to work out their differences with each other and strike up a friendship. They have an undeniable connection between them that slowly blossoms.
When Calls the Heart: Lost and Found is a touching drama that tells a beautiful story of new beginnings, community, and a new hope rising in the town. This film is riveting and dramatic, entertaining throughout every minute.
Finding Hope
When Calls the Heart: Lost and Found is a film that beautifully depicts rebirth in the hearts of many. The town of Coal Valley has experienced terrible tragedy, due to a mining accident that robbed many citizens of their husbands and fathers. A great pall has fallen over the entire town as the people are forced to cope with such great loss.
When Elizabeth and Jack arrive, they are the two newcomers who do not know anyone else in the town. They are young and full of life and energy, ready to begin their new jobs in Coal Valley. However, even their great love for adventure and fiery attitudes cannot seem to awaken the forlorn citizens. They feel like outcasts, as they were not part of the great tragedy. The people seem to think that Elizabeth and Jack cannot possibly understand the depth of their heartache and refuse to let them into their hearts.
However, life continues to move forward, whether or not the people want it to. The widows and children are forced to figure out how to support themselves, and the town bands together to provide for each other. Jack and Elizabeth are slowly welcomed into the community as they help rebuild what is left after the mining accident.
Abigail Stanton, the woman the Elizabeth lives with, is a recent widow from the tragedy. However, she is an inspiration to the entire town. Instead of wallowing in grief and shutting everyone out, she opens her eyes and her heart to finding hope. Elizabeth brings light into a house filled with sadness, and Abigail begins to be touched and changed by this hope. The whole town slowly lets the light of new adventures into their hearts and lets go of the pain that belongs in the past.
Touching and inspiring, When Calls the Heart: Lost and Found is a beautiful film that depicts the journey of finding hope. Together, Elizabeth and Jack bring new life to the town and are able to help the people. Though they are at odds, the two young newcomers are able to overcome their differences and work together to bring about something beautiful in the town of Coal Valley.
When Calls the Heart: Lost and Found is not rated by the Motion Picture Association of America. However, it is considered suitable for all audiences. It is always recommended that parents preview all content to determine what is suitable for their family.
When Calls the Heart: Lost and Found is the second installment in the "When Calls the Heart series". Other videos in the series can be found here:
-When Calls the Heart (#1)
-When Calls the Heart: A Telling Silence (#3)
-When Calls the Heart the Dance (#4)
-When Calls the Heart 3 DVD set (First 3 DVDs)
-When Calls the Heart 4 DVD set (First 4 Films!)