---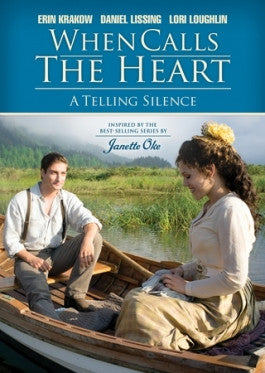 Sale
When Calls the Heart: A Telling Silence DVD
Watch Trailer
Additional Information
Cast: Erin Krakow, Daniel Lissing, Lori Loughlin
Dove Approved: Dove Family Approved
Release Date: 4/21/10
Run Time: 85 minutes
Region Code: 1

See More
Sale price $5.99 Regular price $19.98 You save 70%
Estimated arrival between and for USA.

---
You might also like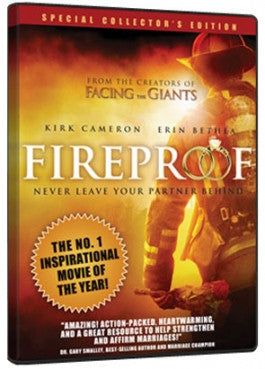 Sale price $5.99
Regular price
$14.99
Sale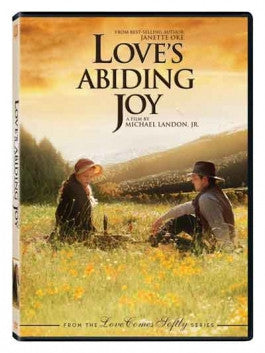 Sale price $5.99
Regular price
$9.98
Sale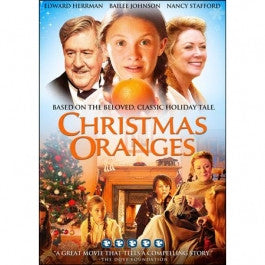 Sale price $5.99
Regular price
$19.98
Sale
—
Sold Out
When Calls the Heart A Telling Silence DVD
When Calls the Heart: A Telling Silence is the third installment in the popular When Calls the Heart series. This film follows Elizabeth Thatcher as she begins working with a student who has been mute since the death of her father in the mine explosion. It also finds Jack investigating a disturbing case regarding possible arson.
The film opens on Coal Valley on a beautiful Sunday morning. Though it is a holy day, Reverend Anderson finds himself delivering a sermon to a mostly empty room. Unfortunately, the church building in which Reverend Anderson was used to preaching in, burnt down in a mysterious fire. It seems that now he has also lost more than half of his congregation to an outdoor Sunday school class taught by a woman named Cat Montgomery. Greatly upset due to the loss of his church, Reverend Anderson approaches Constable Jack Thornton and asks him to investigate the fire that destroyed his church.
Jack goes out to investigate the rubble one day, and makes a mysterious discovery. He sees that there is a distinct and strange burn pattern visible in what remains of the church, as well as a scorched can with a label that is almost impossible to recognize. Jack takes the can to a local supply store in order to find out what it contains. The clerk at the store recognizes that it is a container of rare whale oil, not usually found in Coal Valley.
While Jack is investigating the mysterious fire, Elizabeth is faced with her own challenge. One of her students, Rosaleen, has been displaying some troubling behavior lately. The young girl refuses to speak to anyone and has a very disturbed countenance. Also troubling is the way she behaves whenever she sees Wendell Backus, a troubled alcoholic. Whenever he comes around, she becomes paralyzed with fear and shuts down.
Elizabeth decides to talk with Jack about the concerns that she has with Rosaleen, to see if he has any idea how to help her. She is most worried about the way the young girl reacts around Wendell. Jack promises that he will go have a talk with the man and see if he can glean any information from him. However, before he has a chance to do so, Rosaleen seemingly disappears as Wendell's carriage passes by one day.
Jack, panicking, rushes over to Wendell's house to confront him. Once there, he is able to extract some information from the man. Wendell explains that he once scared Rosaleen quite a bit when she refused to answer a question that he asked her. He goes on to say that his drinking problem is a result of the great mining tragedy. He has a very guilty conscience, as he reveals that he was supposed to work in the mines the day of the terrible accident, but a friend covered for him and was killed as a result. Wendell is heavily burdened by guilt and cannot seem to break free from the oppressive weight of his actions.
As day turns into night in Coal Valley, a desperate search for Rosaleen is taking place. The townspeople are banding together to try and find the little girl who so mysteriously disappeared. Elizabeth, frantically looking for the little girl, decides to go search the school for any sign of where she could be. While there, she stumbles across a drawing that Rosaleen drew of herself in the mine. Immediately, Elizabeth rushes to the mine, hoping that the little girl will be there.
There, in the depths of mine, Elizabeth finds Rosaleen holding a broken lunch pail and sobbing her heart out. Immensely relieved, she takes the little girl into her arms and holds her close, providing comfort. Rosaleen, broken and exhausted, tells Elizabeth, "I didn't bring him his lunch"ÌÎ_̴Ìà?. Confused, the young teacher asks her what she means by this. Rosaleen tells her that bringing her father lunch was a special tradition that she always used to, and his death greatly upset her. Deeply moved by what the little girl has just revealed to her, Elizabeth gently reassures her that she was very much loved by her father, and that her mother is still here for her. She is finally able to convince Rosaleen to return to her worried mother, much to the joy of the entire town.
Things in Coal Valley have seemingly returned to normal once more, until Jack makes another shocking discovery. On his way to the outdoor Sunday school teacher Cat Montgomery's house to return a few items, Jack finds some unusual things in her yard. There, Jack discovers that she has a stash of whale oil cans, the same brand as the one found in the remains of the church. This throws a cloud of suspicion over Cat, arousing the whole town's curiosity.
Coming Together
When Calls the Heart: A Telling Silence is a touching film that shows the importance of teamwork and supporting each other. No matter what situation arises in Coal Valley, the townspeople always manage to come together and make the best of a terrible situation. The sense of community present in the small town is astounding and inspiring, teaching wonderful lessons about loyalty and being supportive.
Elizabeth and Jack, though they are still relatively new to the community, have become an integral part of the family that makes up the town of Coal Valley. Together, they face difficult situations and experience many adventures together. When Calls the Heart: A Telling Silence presents characters that are vivid and loveable and viewers will easily connect with Coal Valley. The residents of this town are exciting and full of interesting stories that are beautifully depicted in the When Calls the Heart series.
When Calls the Heart: A Telling Silence is not rated by the Motion Picture Association of America. However, it is considered suitable for all audiences. It is always recommended that parents preview all content to determine what is appropriate for their family.
Other titles in When Calls the Heart series
-When Calls The Heart (#1)
-When Calls the Heart Lost and Found (#2)
-When Calls the Heart the Dance (#4)
-When Calls the Heart 3 DVD set (First 3 DVDs)
-When Calls the Heart 4 DVD set (All 4 Films!)
"Absolutely beautiful and very entertaining" Movie Guide