---
Wesley: A Heart Transformed Can Change the World DVD
Watch Trailer
Additional Information
Cast: Burgess Jenkins, June Lockhart, Kevin McCarthy, R. Keith Harris, and Carrie Anne Hunt.
Director: John Jackman
Languages: English
Closed Captioning: Yes
Sale price $5.99 Regular price $19.99 You save 70%
Estimated arrival between and for USA.

---
You might also like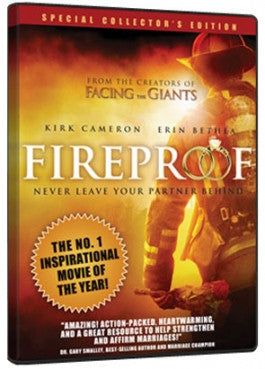 Sale price $5.99
Regular price
$14.99
Sale
—
Sold Out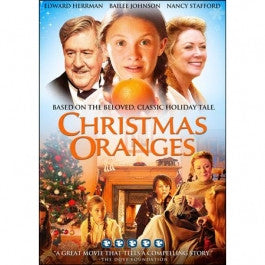 Sale price $5.99
Regular price
$19.98
Sale
—
Sold Out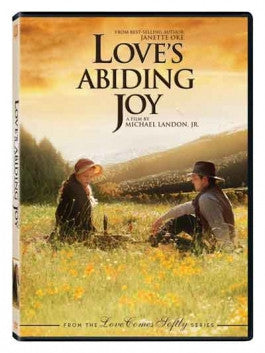 Sale price $5.99
Regular price
$9.98
Sale
—
Sold Out
Wesley: A Heart Transformed Can Change The World
When John Wesley set of for Georgia as a young man he only knew that God had a "purpose" for his life, and he was determined to live out what he thought that purpose should be. When the local Indians, as well as the colony's settlers, respond hostilely Wesley's confidence was shaken, but when the lady he loved decided to marry another a shattered and shamed Wesley returned home in confusion and doubt. A heart transforming experience one night, however, would change Wesley into a man passionate to reach God's world with the same saving grace he had experienced. Based on John Wesley's own diaries and letters comes an award-winning film, Wesley: A Heart Transformed Can Change The World. It tells the powerful story of a man transformed from fear to faith--and set on fire for God. Starring Burgess Jenkins as John Wesley, June Lockheart as Susana Wesley, Kevin McCarthy as Bishop Ryder, and R. Keith Harris as Charles Wesley Wesley: A Heart Transformed Can Change The World will leave you inspired by the passion and faith of a single man who allowed God to use him for great good.
Matters of the Heart
While other films on John Wesley focus on his experiences, impact, or life events, Wesley: A Heart Transformed Can Change The World takes a much more personable approach, seeking to portray the world through John Wesley's heart and mind rather than standing back and watching him make history. Partially due to the fact that this film was based on John Wesley's personal diaries, but also because the screenwriters focused on building realistic conversations, arguments, humor, and earnest desires into the story line, this film has a much more "drama like" feel to it, easily enjoyed by many types of viewers. You will walk with, rather than apart from, Wesley as he struggles to understand the call God has placed on his life. You will understand his earnest yet misdirected desire to spread the gospel to the Indians. Suffer through the heartbreak of a foolish young love. Struggle to change the world through man's strength alone, and understand the life changing transformation salvation by grace can have on an individual's heart. As you walk in Wesley's shoes, you will come to realize that this great man of faith was human just like you, yet he responded when God pulled his heart, and therefore changed the world.
John's Will or God's Will?
An important lesson each viewer can glean from the life of John Wesley is the difference between our will and God's will. Addison Leitch once said, "When the will of God crosses the will of man, somebody has to die,"ÌÎ_̴Ìà? and John Wesley found this out all to painfully in his own life. When he set out for Georgia, John Wesley was walking in his own strength with his own plan. He wanted to proclaim God to the people in America, but he left one important piece out of the story he had written for himself--God. The result of John's will? Trouble, expense, heartbreak, humiliation, doubt, fear, and failure. Not exactly the kinds of things we want out of life. Once John Wesley realized the importance of bowing to God's will over his life, he produced an abundant harvest. He was filled with passion, joy, peace, perseverance, and faith, and he pointed hundreds of men and women to God. It takes humility to admit that we cannot do life alone. It takes submission to bow to God's plan for our lives. Yet when we do, the results can change the world. As you watch Wesley: A Heart Transformed Can Change The World, consider which will you are following in your own life, and honestly consider asking God to transform your heart to be more like his.
Opposition and Perseverance
Life was not all fun and games for John Wesley after his heart transforming experience, and though he helped hundreds of individuals find their Savior the journey was not without his struggles. He faced extreme opposition from the Church of England, yet because he knew he was walking in God's will, he was able to stand firm in his convictions and his faith. Journey with Wesley through the difficult struggles and trials as he tries to bring a much needed message of hope and grace to the ordinary people of England. Be inspired by his perseverance as he, when kicked out of church buildings, takes to the roads, lanes, and fields of the countryside to preach the gospel. Be inspired to persevere in your own life despite the roadblocks your path may bring you to. As Wesley discovered, God will always show you a way around.
Wesley: A Heart Transformed Can Change The World is a wonderful film to view with your family, whether you are familiar or not with John Wesley's story. You will be encouraged and inspired by his heart, submission, and perseverance, and challenged by the transforming power the gospel can have on a willing heart. John Wesley was a great man of faith, and his story stand even today as a before and after picture of God's handiwork on a man's life.
Wesley: A Heart Transformed Can Change The World has not been rated by the Motion Picture Association of America, and may include scenes and themes not suited for younger viewers. However, this film did receive the "faith friendly" seal for ages twelve and up by the Dove Foundation. As always, it is recommend that parents preview all content to determine what is considered suitable for their children, but this film is acceptable for most audiences.
DVD features:
Optional subtitles in English
Documentary Showing Behind the Scenes
Documentary on Forming Relationships
Bloopers and Funny Improv Moments
Commentary from the Director
Trailer