---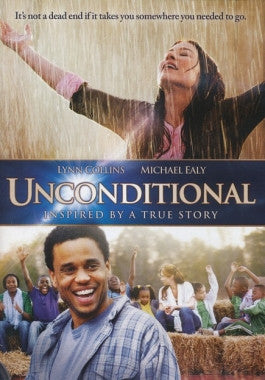 Sale
Unconditional DVD
Watch Trailer
Additional Information
Languages: English
Dove Approved: Dove Approved Ages 12+
Release Date: 98 minutes
Run Time: WS
Subtitles: English
Closed Captioning: Yes
Region Code: 1

See More
Sale price $5.00 Regular price $19.99 You save 75%
Estimated arrival between and for USA.

---
You might also like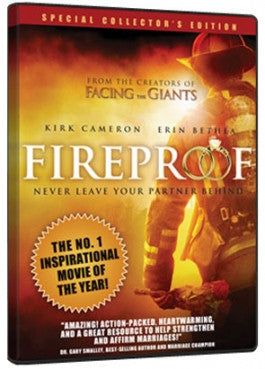 Sale price $5.99
Regular price
$14.99
Sale
—
Sold Out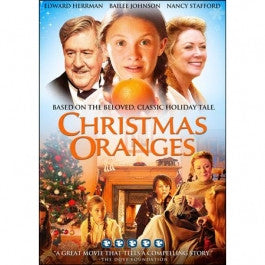 Sale price $5.99
Regular price
$19.98
Sale
—
Sold Out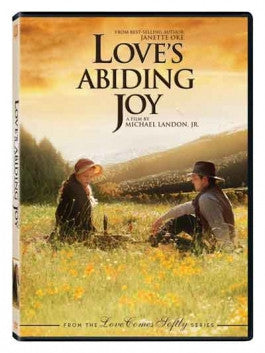 Sale price $5.99
Regular price
$9.98
Sale
—
Sold Out
Unconditional DVD
Unconditional is a dramatic and touching film, with themes of new beginnings and redemption. Inspired by true events, this film is based on the true story of Joe Bradford. A woman named Samantha experiences great tragedy, which plunges her into the depths of grief. Just when she seems as far away from the love of God, she discovers that his love is everywhere. Her childhood friend Joe comes back into her life, and together they discover the meaning of life. By sharing God's love with others, they discover how to feel this love in their own lives. Unconditional is inspiring and heart-warming, sure to touch the hearts of viewers.
Synopsis
Based on the life of a man named Joe Bradford, Unconditional tells the story of a woman named Samantha Crawford and the work she does with Joe to change the lives of underprivileged children.
Samantha is living a life that seems nearly perfect. She lives on a ranch with her husband, and they have a very strong relationship. The future seems bright and promising, as she is publishing her own children's books. On this ranch she has her very own horse, and she and her husband live a peaceful life. The love of God seems real and tangible, evident in all that is around her. Life is peaceful and full of Christ-filled moments.
However, Sam's world is shattered when her husband is brutally murdered. This senseless act of violence doesn't seem to bother the police, and they write off the case. She, however, cannot simply come to terms with what has happened. The man who murdered her husband still roams freely, and she cannot accept closure. Her faith takes a downward spiral as it seems that God is no longer present in her life. The world is no longer bright and promising, and she all but loses her will to live.
Filled with a new resolve, Sam decides to take matters into her own hands and find her husband's murderer. Before she can take action, she ends up rescuing two small children. Placed in a near-death situation, the three of them quickly bond. They come to know her as their rescuer, and she starts to feel very protective of them. This action reunites her with an old childhood friend, Joe Bradford.
Joe's living situation and circumstances are not ideal, but his vibrant spirit from childhood has remained the same. He is plagued with kidney failure, and this has forced him to live on disability payments in a low-income neighborhood. Though this situation is far from what he desires for his life, Joe has figured out how to make the best of his life. He has become a figure of fatherhood to the abandoned children on his street and is slowly helping them learn how to trust and feel the love of God and those around them.
Sam sees the way Joe is taking a broken situation and making it into something beautiful, and she begins to develop a fragile hope. It seems that perhaps she could rebuild the broken pieces of her life into something that will bless others, and she decides to join Joe in helping the kids.
However, her fragile hope is severely tested when she finds out that her husband's killer may be closer to where she resides than she thinks. The rage and grief she had started to let go of begin filling her again, and she is faced with a tremendous decision. Should she take matters into her own hands and do what she think is best? Or should she trust God with her future and accept that he is in control?
Unconditional shows this difficult decision, and the change that comes over Sam's heart. Based on the true story of Joe Bradford, this film details the philanthropy and heart for others that Joe dedicated his life to. This film is touching and moving, as it teaches lessons of redemption and the unconditional love that God has for all of his children.
Themes in this Film
Unconditional is filled with different lessons and values, all pointing to the incredible love of God. Deep and powerful, his love reaches all the corners of the world. No matter how dark a situation is, his love will still shine through.
This theme of unconditional love is present throughout every minute of the film. Joe is the best example of Jesus' love for his people in this film, as he shares everything he has with the underprivileged kids in his neighborhood. Though he is struggling with kidney failure, he does not let this make him miserable. Instead, he chooses joy and shares the love of Christ with everyone that he comes into contact with.
This shining example of love and deep trust in God has a profound impact on Sam, as she sees the pure faith radiating out of Joe. Though his life is slowly being eroded by kidney failure, he is choosing to make the most of the time that he has left. This deeply affects Sam as she realizes that she can no longer stay steeped in grief and rage at the man who killed her husband.
All she wants to do is seek revenge and bring her husband's killer down. It seems as if the police have not done their job, and that they have left the case to rest forever. Sam desperately wants closure and wants the killer to feel as much pain as she did when her husband died.
She learns new lessons about trust and the great love of God. It seemed easy to trust in God before her husband was murdered, as life was idyllic and peaceful. Sam thought that God was good only in good situations, but she learns that he is good and very present even in the bad situations.
Unconditional contains important themes of redemption, new life, trust, and the amazing love of God. It is considered suitable for most audiences, although parents are encouraged to preview all content.