---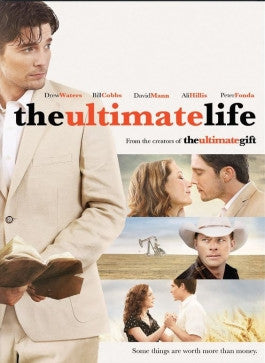 Sale
Sale price $5.99 Regular price $22.98 You save 74%
Estimated arrival between and for USA.

---
You might also like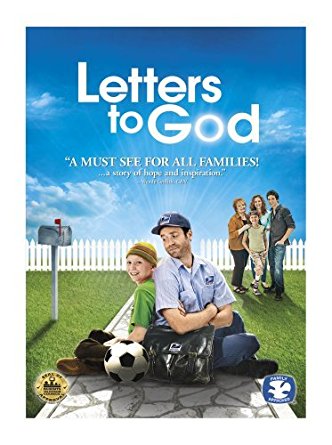 Sale price $5.99
Regular price
$14.99
Sale
—
Sold Out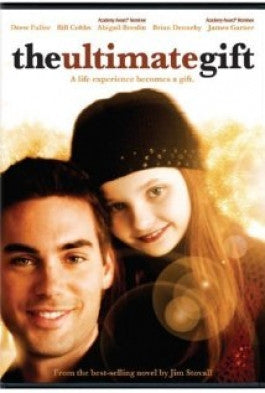 Sale price $5.99
Regular price
$14.98
Sale
—
Sold Out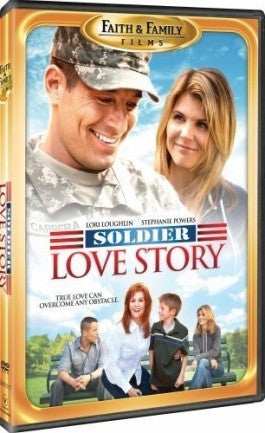 Sale price $5.99
Regular price
$14.99
Sale
—
Sold Out
The Ultimate Life
From award winning director Michael Landon Jr. comes the inspiring film The Ultimate Life, the sequel (and prequel!) to the award winning film The Ultimate Gift. Between running the foundation bequeathed to him by his late grandfather, fighting a legal battle with his jealous relatives, and seeing his beloved Alexia fly off as a missionary to Hati, Jason Stevens' life is not exactly one hundred percent perfect. In fact, from his perspective it is going downhill rapidly. When Jason starts reading the journal his grandfather started as a boy during the Great Depression, however, he gets ready for a journey in gratitude and perspective. The Ultimate Life will inspire and encourage viewers to remember that some things are more important than money.
Film Summary
When Jason Stevens' (Logan Bartholomew) grandfather Red Stevens (Drew Waters) passed away the last thing Jason expected was to inherit his fortune. But the wealthy Texas oilman's last wish was that someone who would not squander his wealth would inherit it, and Jason was the only family member who could pass the character tests administered by his grandfather's long time friend and lawyer Hamilton (Bill Cobbs). So, Jason became the noble steward of several billion. While in the process, Jason falls in love with a young woman named Alexia Drummond whose daughter Emily is dying of cancer. Three years later, The Ultimate Life picks up the story. After Emily's tragic death Jason and Alexia have only grown deeper in love, but the foundation Jason's grandfather left him is threatening their happiness. Not only does it take a lot of work to run the company, but to make matters worse, Jason's jealous relatives have started a legal battle that is taking all his time and attention. Alexia feeling called more and more to use her medical skills in Haiti finally catches a flight, after numerous attempts to tell Jason. As Jason from The Ultimate Life discovers Alexia has left for Haiti he is devastated. Unsure where to turn, Jason asks his wise grandfather's lawyer, Hamilton, what he should do. Hamilton hands him his grandfather's journal, and suggests he starts there. When Jason cracks open the pages, he finds a story that holds the answers he needs. In a series of flashbacks, viewers learn the story of the young Red Stevens (Austin James) as he goes from a Depression hobo, finds true love, and becomes one of the richest men in Texas. As Jason discovers the story behind The Ultimate Life (and The Ultimate Gift) he discovers that the real "most valuable thing" is not money or power, but family and love. Now that he knows, however, is it to late to win Alexia back?
Selflessness And Other Themes
The Ultimate Life is a powerful movie that follows the lives of two men-- Red and Jason-- as they both struggle to discover what the most important thing in life is. The Ultimate Life is filled with wonderful themes-- sacrifice, generosity, and the importance of family just to name a few. For the young Red Stevens, life was all about becoming the billionaire. About reaching his goal. To do that, however, he had to sacrifice the needs and desires of those closest to him. He had become so caught up in what he needed, what he wanted, that it takes a major accident to jolt him awake and show him he needs to change. But change he does, and self-sacrifice is one of the beautiful themes in The Ultimate Life. Selflessness was exactly what Red wanted in his heir, and although Jason struggles, Red and Hamilton's stories guide him along the way. Generosity, is another hard lesson Red has to learn, but learn it he does, and Jason (and viewers) can learn from his example in The Ultimate Life. Perhaps the most powerful theme in The Ultimate Life, however, is the importance of family and recognizing what the real most important thing in life is. For years Red (and Jason too) was so focused on his goal that he let his wife and kids slide by the wayside. It takes his lawyer friend Hamilton to remind him that money, riches, and power are not his legacy-- his family is. Red's round about turn in heart attitude creates dramatic changes in his life. Families, or individuals, watching The Ultimate Life will be challenged by his example, just like Jason was. Ultimately, however, it is the sweet theme that relationships, not money or success, are what matter most that makes The Ultimate Life not only an entertaining film, but also a thought provoking one.
Conclusion
The Ultimate Life is a story about two different men, separated by decades of time, but who have the same struggle. As viewers watch the old Red, and the transformed Red they will be reminded the power a single viewpoint can have over an entire life. Viewers will be challenged to remember what is ultimately the most important thing in life, and inspired to live a selfless, generous life for others. As viewers watch Jason listen to and read his grandfather's story in The Ultimate Life they will be reminded about the importance of learning from the mistakes, examples, and wisdom of those who have gone before. With humorous moments, thought provoking themes, some action, and a wonderful story of love and family The Ultimate Life will entertain and inspire the entire family.
The Ultimate Life was rated PG by the Motion Picture Association of America for a brief battle scene and mild thematic elements. This film received the "Family Approved" award for all ages from the Dove Foundation, and a four and a half out of five from Focus on the Family's Plugged In. As always, it is recommend that parents preview all content to determine what is suitable for their children, but the film The Ultimate Life is considered appropriate for most audiences.