---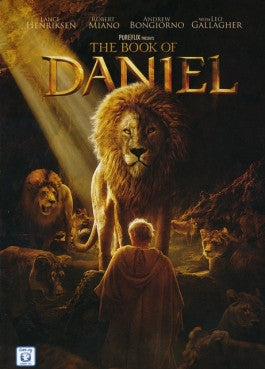 Sale
The Book of Daniel DVD
Watch Trailer
Additional Information
Cast: Alice Amter, Andrew Bongiorno, Kevin Blake, Kevin McCorkle, Leo Gallagher, Matthew Tailford, Robert Miano, Rolf Saxon
Director: Anna Zielinski
Languages: English
Dove Approved: Dove Approved Ages 12+
Run Time: 88 minutes
Subtitles: English, Spanish
Closed Captioning: Yes
Region Code: A

See More
Sale price $7.50 Regular price $9.99 You save 25%
Estimated arrival between and for USA.

---
You might also like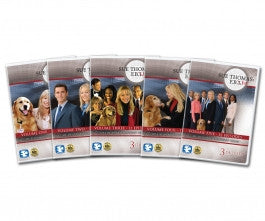 Sale price $95.99
Regular price
$119.99
Sale
—
Sold Out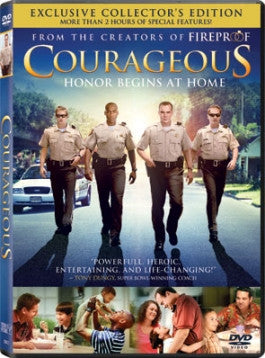 Sale price $5.99
Regular price
$24.99
Sale
—
Sold Out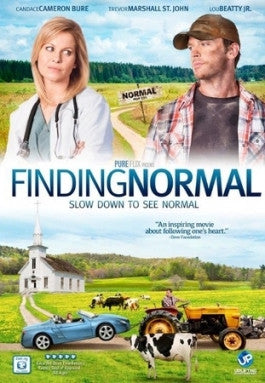 Sale price $8.99
Regular price
$14.99
Sale
—
Sold Out
The Book of Daniel
In an ancient kingdom there once lived a young man. He was handsome, kind, wise, and trusted by all who knew him. One day, however, a powerful kingdom invaded his home, took him captive, and ordered him to serve all his days in their king's palace. His name was Daniel, and the invading kingdom was Babylon.
The Book of Daniel, based on the Biblical book by the same name, brings to life the story of Daniel (Andrew Bongiorno and Robert Miano) from the early years of his captivity through the reign of Cyrus the Persian (Lance Henriksen). As you closely follow the Scriptural accounts, journey with Daniel through his captivity, the lions' den, and his prophetic visions. Along the way, you will meet great men of history--the powerful kings Nebuchadnezzar (Rolf Saxon) and Darius (Peter Kluge)-- as well as Daniel's fellow captives Shadrach, Meshach and Abednego (Jerry Zatarain Jr., Drew Cardillo, and Azel James). The Book of Daniel will challenge you to stand boldly in the face of great opposition, and encourage you that God is always by your side.
Boldness
As with so many biblical individuals, Daniel is an example of many good character traits, and his life is filled with valuable lessons. Perhaps one of the most import lessons and traits we can learn from Daniel's life is boldness. Boldness is confidently speaking or acting on your convictions, without fear of reprisals. It takes courage and great strength to be bold, and these character traits Daniel possessed as well. Within a few days in Nebuchadnezzar 's court, Daniel acted in boldness, requesting the captives from Judah be allowed to eat food according to God's law (Daniel 1:5-15). Later in his life we will see him boldly continue to pray to Yahweh, knowing full well the consequences. He accepted these consequences too with great boldness, courageously entering the lions' den--a story many of us are well acquainted with (Daniel 6:1-28). Yet, it is important to recognize that Daniel could be bold because he knew his God--the only god--was standing beside him. He could act courageously because he knew no harm could come to him without God's consent. He could walk into the lions' den without fear, because God protects. If our boldness and courage are rooted in our own strength and power they will crumble and falter. If, however, they are rooted in faith, and the promises of God, they will stand. From many individuals, we can learn the importance of courage, but from Daniel we can learn that courage comes not from ourselves alone, but from God.
Faithfulness
The second great lesson we can learn from Daniel's life, is the importance of faithfulness. When the people of Judah rejected and turned away from God he allowed them to be conquered by the Babylonians, who carried them off to captivity. Daniel recognized this, and sought to follow God in every area of his life, and remain steadfast and unwavering in his faith despite extreme opposition. He did not even reject God when his faith brought him into the very lair of starving lions. Because he was faithful in the little things (following God's law regarding food), he was able to be faithful in the big things (prayer and recognition of Yahweh). God rewarded his faithfulness by granting him wisdom, understanding, and recognition before men. Even here, however, it is important to remember that before God granted Daniel recognition before men, Daniel had to recognize God. We can gain encouragement from the fact that when we are faithful in serving God, he will be faithful in the things he promises us.
Used by God
The final lesson viewers can learn from The Book of Daniel is that God can use you no matter where you are to accomplish great good. I am sure that the handsome, intelligent young man named Daniel never wanted to be a captive serving in the palace of a foreign king. Yet, because he was bold, faithful, and ready to be used by God, God was able to work through him to accomplish great things. Because of his faithfulness, God rescued him from the lions' den and used this deliverance to spread the name of Yahweh throughout the entire Persian empire (Daniel 6:25-28). From Daniel's story we are reminded that God desires to use each and every one of us to further his plan of redemption. It matters little where we are, or what we are doing, but we must be willing, just as Daniel was, to be used by God. To be used by God we must first know God, and to know God we must first speak with him--something Daniel did not neglect, even when it could have cost him his life (Daniel 6: 10).
As you watch The Book of Daniel you will be inspired by the faith of a great man of God. You will be challenged by his example and his courage to speak even though you may be the only one. Challenged to draw your courage from God, not yourself. You will be challenged to recognize God before men, even if your voice shakes. You will be encouraged by God's faithfulness to and protection over Daniel, something he promises each of us. The Book of Daniel is a wonderful film to watch as a family or group, and as you see the Bible come to life, you're eyes will be opened and your heart reawakened to the truth and hope in God's Word.
The Book of Daniel has not been rated by the Motion Picture Association of America, however, it received the "family approved" award for all ages from Dove Foundation. As always, it is recommended that parents preview all content to determine what is considered suitable for their children, but this film is acceptable for most audiences.