---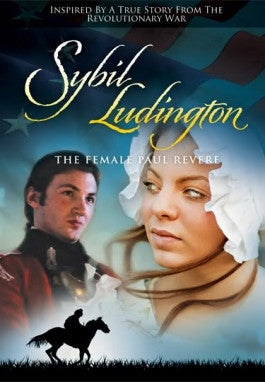 Sale
Sybil Ludington: The Female Paul Revere DVD
Watch Trailer
Additional Information
Dove Approved: Dove Family Approved
Sale price $9.95 Regular price $19.99 You save 50%
Estimated arrival between and for USA.

---
You might also like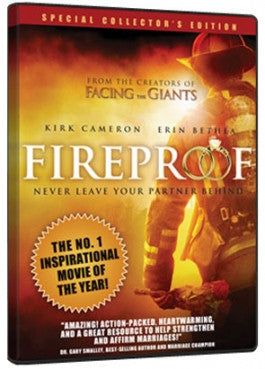 Sale price $5.99
Regular price
$14.99
Sale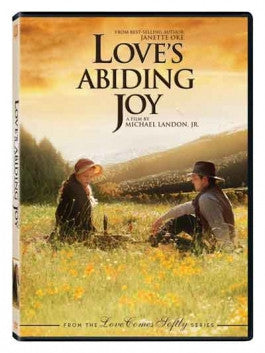 Sale price $5.99
Regular price
$9.98
Sale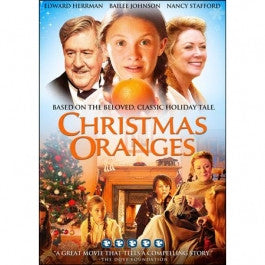 Sale price $5.99
Regular price
$19.98
Sale
—
Sold Out
Sybil Ludington: The Female Paul Revere
It's the incredible true story of the female Paul Revere, Sybil Ludington! This almost unknown story tells the tale of 16-year old Sybil, a girl determined to help put an end to the horrific Revolutionary War. In this exciting film, you will learn her story and see why she is now celebrated as a true game changer in the Revolutionary War. We often hear of the story of Paul Revere and his incredible ride to warn people of the impending British troops. But many are unaware of a very similar event that occurred nearby at the Ludington household. You and your family will learn this incredible true story and see a unique retelling of a lesser-known but completely true historical event that occurred during the time of the Revolutionary War. It was a difficult time for people, as they had to fight for their freedom and with the British soldiers constantly looming down upon them, it seemed that there would be no way out and they would eventually have to submit to the British. But the people of this new country, the United States of America fought back and were eventually able to win out, largely in part to the heroes and heroines that made it all possible like Paul Revere and Sybil Ludington. Watch the adventure unfold in Sybil Ludington: The Female Paul Revere.
The Unknown Story of Sybil Ludington
In Sybil Ludington: The Female Paul Revere, you will meet the Ludington family, a new family trying to make their way in this new country. Sybil is a 16 year old girl and from a very young age displayed a unique love for adventure and became well known as a young and energetic spirit. She was always willing to serve and wanted to know how she could help during the Revolutionary War. When it looked like the British soldiers were coming for them, Sybil didn't fear or run away. Instead, she simply matters of factly stated that they would need to defend themselves at all costs. And when she was given her ultimate mission, she wasn't pressured to go or forced into it. But it was something she knew she had to do and so she rose up to the challenge and did it without complaining or arguing. She knew it was necessary to the success of their country and everything else, and so she was willing to ride on a dangerous mission if it meant protecting her family and her homeland.
About Sybil Ludington
Sybil Ludington: The Female Paul Revere follows this incredible character, but just who was she? Who is Sybil Ludington and what was her life before this big adventure? Born in 1761, she was the daughter of a Colonel, Henry Ludington. She was born in what was known as Fredericksburg but has since been renamed Ludingtonville after the incredible adventures of Sybil Ludington and her night ride. Growing up in New York, Sybil was the oldest of twelve kids and very quickly became established as a parenting model in the home, as she had to help take care of all the younger children. Because of this, she grew up very fast and was mature from a very young age. She was born to Abigail Ludington and her father Henry Ludington. They farmed while living on a large piece of land in Dutchess Country in New York.
Sybil's Ride
But the moment that is most remembered in her life and the reason why Sybil Ludington: The Female Paul Revere exists is because of what happened on that amazing night of April 26, 1777. This was the night that the Ludingtons were made aware that British soldiers were invading and we're going to try and subtly attack Danbury, a town in Connecticut that was also the home to a depot of supplies for the Continental Army. The Ludingtons knew that they needed to spread this message out to as many people as possible. The militiamen needed to be warned so that they could be ready to fight back. The British were hoping to capture the Continental Army by surprise. And they very well would have, if it weren't for Sybil's amazing decision she made that night. Sybil Ludington: The Female Paul Revere tells the story of the Ludingtons trying to find someone to make the forty mile ride to warn people about the incoming attack and alert the militiamen. They began to realize that there was only one person that would be able to make the ride and alert the people -- and that person was Sybil. Sybil, while nervous about the dangerous ride ahead, was willing to do what needed to be done. And so she saddled up her faithful horse Star and took off on the 40-mile journey around the colonies, alerting them to the incoming British attack. Sybil's ride was not easy going and in fact, she found herself at one point being attacked by a highwayman. Sybil knew her mission was important, though, and was even able to defend him off by wielding nothing more than a large stick. When she returned home, she had alerted almost 400 men, who were ready to fight back and march against the incoming soldiers.
The next morning, only three buildings and a few houses had been destroyed, much less than had Sybil not taken her ride. Only a few lives were lost that night, all because of Sybil Ludington and her courageous journey through the dead of night. Although most everyone knows the incredible story of Paul Revere and his amazing ride, little is spoken of Sybil's equally courageous ride. The account was written in the journal of her great-grandson, and since then, there have been memorials and statues made to commemorate her heroic ride. Sybil Ludington: The Female Paul Revere tells this incredible true story and allows you to look into the life of Sybil Ludington and see how she grew up and what inspired her to make that courageous ride and fight off the British. This is an excellent historical film perfect to watch with your family and give them a little piece of American history.