---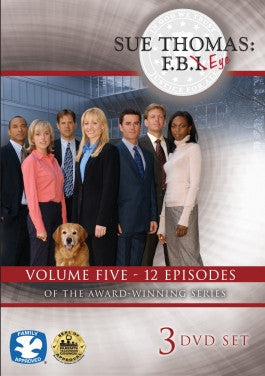 Sale
Sue Thomas F.B.EYE Volume 5 (3-DVD Set)
Watch Trailer
Additional Information
Cast: Deanne Bray, Yannick Bisson, Enuka Okuma, Ted Atherton, Rick Peters, Marc Gomes, Tara Samuel
Languages: English
Dove Approved: Dove Family Approved
Run Time: 550 min
Screen Format: WS
Subtitles: English
Closed Captioning: Yes
Region Code: 1

See More
Sale price $20.83 Regular price $24.99 You save 17%
Estimated arrival between and for USA.

---
You might also like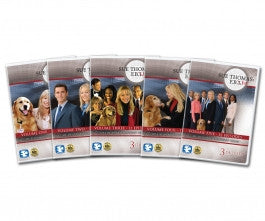 Sale price $95.99
Regular price
$119.99
Sale
—
Sold Out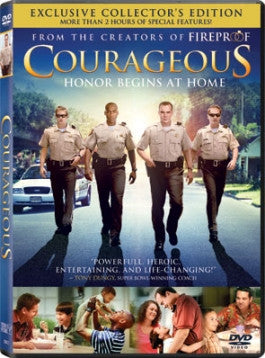 Sale price $5.99
Regular price
$24.99
Sale
—
Sold Out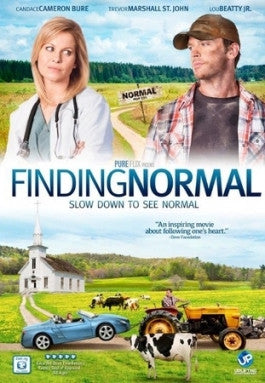 Sale price $8.99
Regular price
$14.99
Sale
—
Sold Out
Sue Thomas: F.B.EYE Volume 5 (3-DVD Set)
Sue Thomas: F.B.Eye continues with the fun and the personalities the audience is fond of. Sue Thomas is a woman with acute deafness whose outstanding lip-reading skills locate her in the prestigious inspection team in the F.B.I. There she confronts new cases, tackles secret agents and encounters fascinating revelations. Assisting her is her dog Levi & good-looking agent Jack Hudson.
Sue Thomas: F.B.EYE, a groundbreaking series
An innovative and unprecedented drama based on the story of Sue Thomas, who even though was deeply deaf from the early age of 18 months, she conquered huge barriers to be in the inspection team of the F.B.I. This show is a tension filled drama, which stars Deanne Bray, a deaf actress articulate in American Sign Language who was persuaded by her mother and father to read lips and talk. Sue Thomas: F.B.Eye DVD Set is not just enjoyment aimed at hearing viewership but at the large amount of hard of hearing and deaf communities in the United States.
As depicted in Sue Thomas: F.B.Eye Volume 5 (3-DVD Set), Sue lives a somewhat guarded life. A deaf young woman and a recent college graduate who is about to commence her first actual job in the F.B.I. After being assigned to the uneventful job of examining fingerprints she becomes discouraged and doesn't stay in that field for very long. She meets a colleague, agent Jack Hudson, who recognizes her excellent lip reading and recruits her to the best inspection team. From that moment on Sue and her hearing dong Levi are in the middle of more activity than what they had in mind originally. Even though they were short of experience, they had the attitude and eagerness to go on.
The goal of the Sue Thomas: F.B.Eye creators Gary Johnson and Dave-Alan Johnson is to present a quick look into important F.B.I. cases based on recent and true events. Even though topics like terrorist pursuit, corporate misconduct and taking advantage of power are mentioned in the series, in its whole is about something more. It's about the bravery, tenacity and fun that Sue Thomas brings to the screen. Not only will it cause a certain amount of tension but it will make people cry and get out a chuckle or two.
Deanne Bray from Sue Thomas: F.B.Eye Volume 5 (3-DVD set) being a deaf person as well mentions that her expectancy of this show is to entertain but to unite two divergent worlds. That it can be help people understand that are many more similarities than differences between deaf and hearing people. She hopes that viewers will obtain a more profound comprehension and respect for those who are deaf.
Sue Thomas, the inspiration for Sue Thomas: F.B.EYE
Enchanting the crowd and making them remain in awe is one of the famous characteristics of Sue Thomas. She is the inspiration for the successful family series Sue Thomas: F.B.Eye. Sue has captured and lifted the hearts of millions around the world. Her name has become known in more than 50 countries around the globe
Sue Thomas the inspiration for Sue Thomas: F.B.Eye DVD was raised in Ohio. She encountered enormous odds when at 18 months she becomes deeply deaf. She had committed parents who declined the idea to send Sue to an institution. They searched to give Sue the instruments necessary for her to live in a world filled with sound. It was really important to them that she'd learn to talk even though she'd never heard anyone talk. Little Sue took years worth of speech therapy to improve her speaking. Throughout school, she wasn't considered smart and was located in the slow learner class. One of her teachers saw Sue's potential looking beyond her deafness. Because of that teacher's encouragement, Sue went to college and studied Political Science and International Relations. After graduating she dove into counseling at Case Western Reserve in Cleveland, Ohio and Columbia Bible College in Canada as post-graduate work.
Sue Thomas' professional accomplishments in lip-reading made her very well-requested after solving very important cases in the F.B.I. located in Washington D.C. as represented in Sue Thomas: F.B.Eye Volume 5. Because of that kind of success the show was created and brought her international acknowledgment. She has become very solicited to speak in different activities. Sue has spoken in basically all of the United States and internationally as well like in Japan, India & Germany. She has spoken in front of different crowds and her message always goes toward sports, education, city and corporate administrations and medical emphasis on deafness and other needs.
Thomas is filled with faith and is always speaking of the grace of God and how he's helped her along her journey. She likes to encourage churches around the U.S through her testimony. Sue travels everywhere with her service dog, a yellow lab named Sir Rodney and her associate Deborah. When not visiting different places to speak, Sue from Sue Thomas: F.B.Eye remains in her home in Vermont where she finds joy in writing. To this day she has written two autobiographies (Silent Night & Staying in the Race) and plans to write more.
Sue Thomas: F.B.EYE Volume 5 (3-DVD Set) Features
In Sue Thomas: F.B.Eye Volume 5 DVD Set star Deanne Bray (Heroes), Yannick Bisson (The Julius House: An Aurora Teagarden Mystery), Rick Peters (Heroes), Tara Samuel, Ted Atherton (Nothing Too Good for a Cowboy) & Enuka Okuma (Rookie Blue). It is created by Dave Alan-Johnson and Gary Johnson, writers and creators of the series Doc.
It includes 3 DVD's with a total of 12 episodes:
Episode 302 - "Did She or Didn't She?"
Episode 303 - "The Fraternity"
Episode 304 - "Secret Agent Man"
Episode 305 - "Spy Games"
Episode 306 - "Boy Meets World"
Episode 307 - "False Profit"
Episode 308 - "Who Wants To Be A Millionaire?"
Episode 309 - "The Bounty Hunter"
Episode 310 - "Troy Story"
Episode 311 - "Mind Games"
Episode 312 - "Endings and Beginnings"