---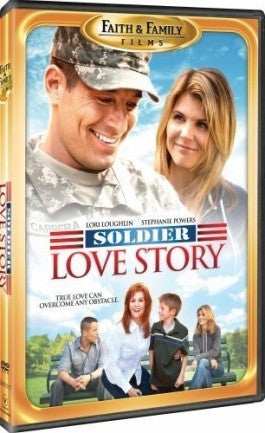 Sale
Soldier Love Story DVD
Watch Trailer
Additional Information
Cast: Laurie Laughlin, Stephanie Powers
Director: Harvey Frost
Producer: Brian J. Gordon, James Wilberger
Languages: English
Release Date: 3/15/06
Run Time: 88 Minutes
Screen Format: WS
Region Code: 1

See More
Sale price $5.99 Regular price $14.99 You save 60%
Estimated arrival between and for USA.

---
You might also like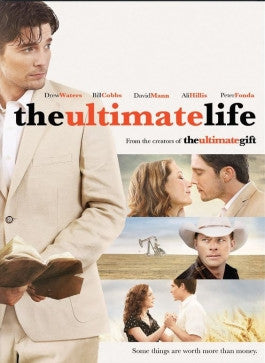 Sale price $5.99
Regular price
$22.98
Sale
—
Sold Out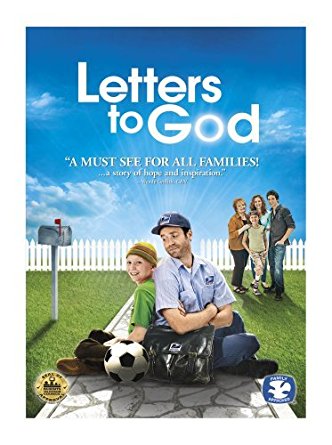 Sale price $5.99
Regular price
$14.99
Sale
—
Sold Out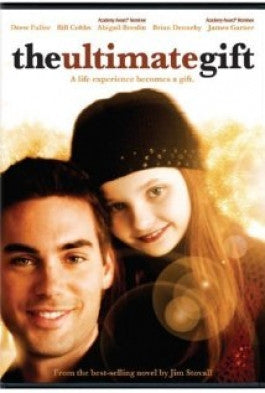 Sale price $5.99
Regular price
$14.98
Sale
—
Sold Out
A Soldier's Love Story
A Soldier's Love Story is an emotional and heartwarming Christian film that tells the story of a broken family finding restoration and a new hope. This film is perfect for families as it tells the story of a family and the love that they find in each other. With uplifting messages, powerful scenes, and some wonderful actors, this film is one that you and your family will not want to miss.
A young boy named Jared is struggling to accept the new family situation that he has been placed in. His mother and father divorced about a year ago, and he still cannot get used to the fact that they are not together anymore. A Soldier's Love Story finds Jared leaving countless voice messages for his father, expectantly hoping for a response. However, he is never given a response and must deal with the feelings of rejection that come along with this.
Dana, Jared's mother is very angry at her ex-husband because he will not acknowledge his son anymore. She desperately wants for her son to grow up knowing that he is special and dearly loved, but this is being undermined by his deadbeat father. In order to get a fresh start, Dana takes Jared and moves to California where she accepts a new job and moves in with her mother. This greatly upsets Jared as he does not want to move. Dana asks him to trust her that this will be a good thing for them, despite his worries. A Soldier's Love Story shows their family getting settled in and adjusting to life in California.
Here, Jared becomes obsessed with baseball and decides to try out for the local team. Unfortunately, he is very small for a ten-year-old boy and does not possess much athletic talent. When he goes to try and join the team, he is unfairly ridiculed for being so small. The other kids make fun of him and he is not accepted on to the team. His heart is filled with insecurity because of this, as well as the situation with his father. A Soldier's Love Story takes a hard look at the consequences of divorce and how this affects the children in a divorced family.
One day, in class, Jared's teacher encourages all of the children to write letters to soldiers. She hopes that they can form bonds with one another and that some of these soldiers can inspire the young kids. At her urging, Jared decides to write one. Sergeant Vincent Carrera is one of the only soldiers that does not have any children writing to him, so Jared decides that he will choose him. His heart is true as he wants to make someone feel special and important, as he has not been treated that way. A Soldier's Love Story watches as a relationship blossoms between Jared and Sergeant Carrera over the course of their many letters.
Sergeant Carrera is overcome with joy when he receives his first letter, touched by the fact that a ten-year-old boy took the time to write him a letter. He responds quickly and they begin a frequent correspondence. Soon, they find out that Sergeant Carrera will be on leave very close to where Jared lives, and they arrange to meet one another.
A Soldier's Love Story finds him arriving at Jared's doorstep, only to be greeted by Dana. He meets her before he ever gets to meet Jared, and it is immediately clear that they are undeniably attracted to each other. Their personalities mesh well and Sergeant Carrera quickly begins to feel like a part of their family. He steps into Jared's life and begins to fulfill the need for a father. He goes out of his way to spend time with him and to make him feel very important. He even goes out of his way to teach Jared how to play baseball and spends countless hours with him, improving his skills.
As they spend more time together, they grow extremely close to one another. Dana cannot deny that she has feelings for Sergeant Carrera, but is unsure of how to proceed. She does not know if it is reciprocated and does not know if she is ready to begin a new relationship. Jared picks up on what is happening between the two of them and encourages Dana to pursue it. He is very willing to accept Sergeant Carrera into his life, as he has become more of a father to him than his own father ever was. A Soldier's Love Story finds Jared trying out for the baseball team and finally being accepted, thanks to all the time that Sergeant Carrera spent with him.
Sergeant Carrera finally admits that he has feelings for Dana and they are filled with a hope that perhaps they could all form a family. However, their budding relationship is soon put to a halt when a great question arises. What will happen when he has to return to his military position in Bosnia? How can they possibly live away from each other now that he has become a part of their family? A Soldier's Love Story shows the struggles that come with being a military family, as well as having previous marriages. Sergeant Carrera was also previously married, but his wife left him while he was away on active duty.
Can this family overcome their struggles and questions in order to be together? Will true love prevail? A Soldier's Love is a perfect film for families to enjoy together as it blends romance, comedy, and a realistic look at a divorced family. The problems that arise from this are not easy to overcome, and this film takes a hard look at what kind of effect this has on the family as a whole. This film is full of positive lessons for parents and children alike, making it the perfect DVD to enjoy together. A Soldier's Love is a film that you and your family will not want to miss. H1: THE 13TH DAY TRUE STORY OF FATIMA | Christian Movie, Film & DVD