---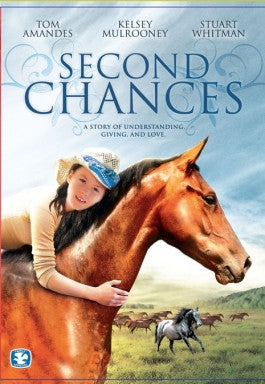 Sale
Second Chances DVD
Watch Trailer
Additional Information
Languages: English
Subtitles: 90 minutes
Closed Captioning: Yes
Sale price $5.00 Regular price $14.95 You save 67%
Estimated arrival between and for USA.

---
You might also like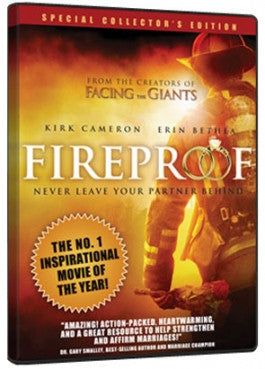 Sale price $5.99
Regular price
$14.99
Sale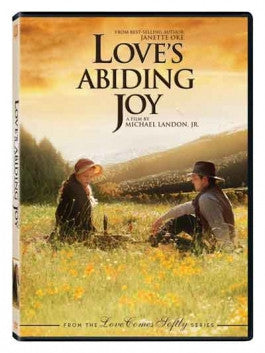 Sale price $5.99
Regular price
$9.98
Sale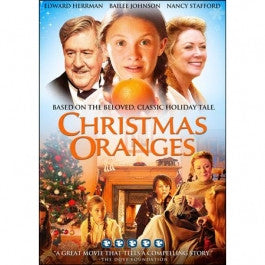 Sale price $5.99
Regular price
$19.98
Sale
—
Sold Out
Second Chances DVD
Based on a true story, Second Chances is an inspiring film that chronicles one little girl's journey to finding life again. Sunny Matthews' life is forever changed when a car crash kills her father and leaves her greatly injured. She is unable to walk without crutches and is extremely bitter about the loss of her beloved father. The accident claimed her spirit as well as her ability to function normally. Sunny's awakening begins when she and her mother move to a new horse ranch. This ranch is managed by rodeo star, Ben Taylor. Sunny slowly begins to develop a friendship with Ben, and he helps heal some of her emotional wounds. The accident caused her to become very closed off to the world, but Ben slowly brings her out of her shell and helps her find life again. She also begins to develop a love for horses when she meets a mean-spirited, crippled horse named Ginger. The people around Sunny begin to show her that life is worth living, and she cannot hide from her pain forever. Second Chances is a powerful and moving story that depicts Sunny's spiritual and physical awakening.
A Closed Heart
In the beginning of this film, Sunny is a girl full of life and adventure. She loves the world around her and the people in it. She always has an optimistic attitude and believes that everything is going to turn out all right in the end. However, tragedy strikes and she is involved in a terrible car accident. This accident kills her father and greatly damages her legs. Without crutches, Sunny can't walk, limiting her ability to live life as she used to.
All the things that once made life normal and good for Sunny are taken away from her in a single instant, and she doesn't know how to cope with this. Her heart is broken at the loss of her father, and she becomes very angry when she discovers that walking will not be easy for her. She closes herself off to the people in her life and becomes a very bitter person.
Sunny's mom does not know how best to handle her daughter and help her see that life is still worth living. After all, she is grieving the loss of her husband as well as the loss of the daughter that she once knew. When Sunny's mother announces that they are moving, she is greatly upset. First, she loses her dear father and the use of her legs, and now they are going to be moving. What more could possibly change?
She is resistant to the change happening around her and doesn't want to think about life continuing on. It seems as if the world is over and nothing else good could ever possibly happen in her life. When they move, they are situated right next door to a ranch. On this ranch lives a one-time rodeo winner, Ben Taylor. Sunny refuses to open up to anyone, but for some reason, she feels drawn to Ben. She can't help but feel a natural inclination toward liking him, and he slowly helps bring her out of her shell.
He sees the girl that she once was and begins to draw this out of her. The bitter, angry walls that she has placed around her heart are no match for Ben. He knows just how much pain she is holding inside, and he is able to help her cope with the depths of this.
On this ranch, she meets a horse named Ginger. This horse is crippled and has trouble walking. It seems to not be fulfilling its purpose as a horse, and yet Ben keeps it around. Ginger is mean-spirited and snaps at all the people around her, not letting anyone near her. Sunny meets Ginger and can't help but feel drawn to this poor, bitter horse.
Sunny begins working with Ginger and helps her overcome her fear and dislike for people. As she brings this horse hope and life, she begins to learn a lesson herself. The qualities displayed in Ginger are the qualities that she herself has been displaying since the accident. She observes the way that the horse shies away from people and snaps at those who try to help her. This horse is crippled, just like Sunny is, and she begins to realize how very similar they are.
Through working with Ginger, Sunny realizes just how important it is to open her heart up to love and Second Chances. She firmly believes that Ginger deserves a second chance at life and realizes that maybe she herself can find life again. She begins bonding with her mother and fully opens her heart to a friendship with Ben.
Though she is crippled and life is not as it once was, Sunny learns that life is still worth living. Just because she has lost her father and the full mobility of her legs, she still has many wonderful years ahead of her. There are still people in her life who love her dearly and want to help her live again. Sunny learns that God gives us all Second Chances and promises to give us life. Though times may seem dark and impossible to ever recover from, we are still offered hope. Whether it is hope for a better life here on earth, or the promise of a better life in heaven, Second Chances are always able to be found.
This film has powerful messages of redemption and life and the importance of hope. It shows the destructive power of bitterness and what happens if we close our hearts to love and life. Follow Sunny on her amazing journey to finding life and hope once more in this heartwarming film about redemption.
Second Chances is rated G by the Motion Picture Association of America. It is considered suitable for all audiences. It is always recommended that parents preview all content to determine what is appropriate for their family.
---
Release: 1998
Run Time: 90 Minutes
Rated: Not Rated
Format: Full Screen
Languages: English
Closed Captioning: Yes
Subtitles:None
DVD: Region 1
Special Features:- AOP Trailer - Amazing Book Trailer - The Lion, The Witch, and the Wardrobe Trailer - Scene Selections