---
Sale
Seasons of Gray DVD
Watch Trailer
Additional Information
Cast: Andrew Cheney, Meghan Parker
Director: Paul Stehlik Jr.
Producer: Chris Mano and Paul Stehlik Jr.
Languages: English
Dove Approved: Dove Family Approved
Release Date: 1/27/10
Run Time: 89 Minutes
Subtitles: English
Region Code: A

See More
Sale price $17.28 Regular price $19.98 You save 14%
Estimated arrival between and for USA.

---
You might also like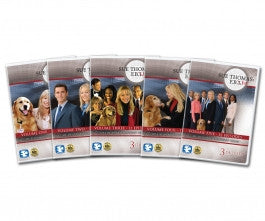 Sale price $95.99
Regular price
$119.99
Sale
—
Sold Out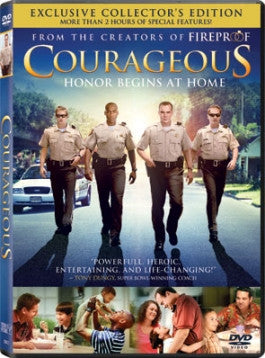 Sale price $5.99
Regular price
$24.99
Sale
—
Sold Out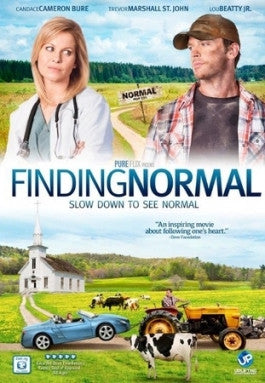 Sale price $8.99
Regular price
$14.99
Sale
—
Sold Out
Seasons of Gray DVD
Seasons of Gray is an emotional drama that teaches the importance of forgiveness and renewal. Based on the story of Joseph in the Bible, this modern day rendition is convicting and powerful. This film follows a man named Brady Gray. He is very obviously the favorite son. His father loves him and showers him with lavish gifts and attention. Brady's brothers get fed up with the unfairness of the situation and decide to teach their brother a lesson. Their jealousy overcomes them and they commit an unforgivable crime to drive Brady off the ranch and away from them and their father.
After being driven off the ranch, he is beaten severely and dragged off to an unknown and terrifying future. Despite the terrible things that his brothers have done to him, Brady decides to forgive them and accept the future. His heart toward them is not bitter and he promises to not hold any anger toward them. This takes great faith and immense strength. As his new life in an unfamiliar place begins, things begin to go even farther downhill. He starts a new job that seems to be promising, but then he is wrongly accused of assaulting the wife of his boss. Having done nothing of the sort, Brady is hurt and confused, unsure of what the future will hold for him.
Eventually, he is sent to prison and punished for a crime that he never committed. His heart is heavy, and yet he holds out hope. He begins to think there may be a purpose for his suffering and finds joy in this, despite his circumstances. While in prison, Brady is offered the chance to turn his life around and hopefully move forward from the past; forever.
He is released from prison and is given a new job that eventually leads him to a weighty decision. This new job leads his brothers to him, though they do not know he is. Brady holds power over them and is given the opportunity to decide their fates. These men, his brothers, wronged him and harmed his life. They left emotional and physical scars that changed Brady forever. However, his heart is pure and he finds the strength to truly forgive them. This act brings healing and a joyful reunion, proving that God can use an evil situation filled with sin for his divine purposes.
Seasons of Gray is a moving film about the great power of forgiveness. It shows God's grace and immense power as he works in the lives of others. All in all, this film delivers an emotional and gripping story as well as a powerful message.
Just Like Joseph
Seasons of Gray is based on the Biblical story of Joseph. The life of Brady Gray holds many similarities to the life of Joseph. This modern-day story takes the lessons of forgiveness and redemption and turns them into a cinematic masterpiece.
Joseph was the favorite son in his family and was loved deeply by his father. His father was not afraid to show his obvious preference for Joseph over his brothers, and this wounded many of them. The same is true in Brady's life. He is favored by his father, and this causes tension and jealousy to arise amongst the brothers.
In the Bible, Joseph's brothers saw him approaching them and quickly hatched a plot to kill him. Their plans involved throwing him in a cistern where he would be devoured by a wild animal. They knew their father would grieve deeply, but they hoped it would eliminate the prejudices that had been building up in their family. One of the brothers, Reuben, did not want to kill Joseph. Instead, he suggested that they throw him into the empty cistern and leave him there, but not lay a hand of harm in them. They did just that, but then saw a caravan of Ishmaelites coming along. Instead of leaving him in the cistern to either die or be rescued, they sold him into slavery to the Ishmaelites. They dipped his robe in blood and brought it back to their father to convince him that Joseph was dead. In the same way, Brady was driven off the ranch by his brothers and physically harmed. There, he was found and entered into a new job.
In Joseph's story, he was sold to Potiphar, Captain of the Guard to Pharaoh. Here, Potiphar's wife tried to seduce him, but he refused to give in to her. She became angry at the way he rejected her and stood strong in his faith, so she framed him for trying to assault her. Since she was the wife of a noted official, her story was believed to be true and Joseph was thrown in jail. In Seasons of Gray, Brady was given a new job that he enjoyed very much. Unfortunately, when things started to go well for him, the wife of his boss tried to seduce him and he refused to give in. She then framed him for assaulting her, exactly like what happened between Joseph and Potiphar's wife.
Joseph was thrown into jail for a crime he didn't commit, exactly as Brady was. There, they both decided to overcome the terrible things and the hatred shown them and decided to forgive. In the end of their stories, both are given the opportunity to condemn their brothers and give them what they truly deserve. However, God reveals his character to them and gives them the strength that is needed to forgive the wrongs done to them.
Seasons of Gray lines up very closely with the Biblical story of Joseph, complete with themes of forgiveness and the power of mercy. This film is gripping and powerful, telling an amazing story as well as teaching an important lesson.
Seasons of Gray is rated PG-13 by the MPAA for a scene of violence and some thematic elements. We always recommend that you watch the film first to decide if it's right for your family.