---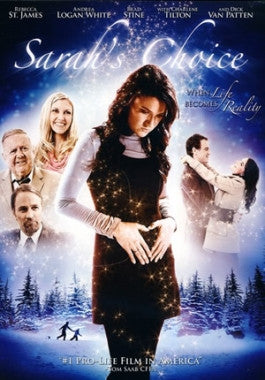 Sale
Sale price $5.00 Regular price $9.99 You save 50%
Estimated arrival between and for USA.

---
You might also like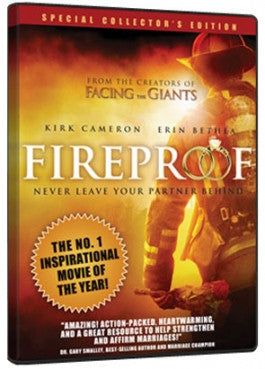 Sale price $5.99
Regular price
$14.99
Sale
—
Sold Out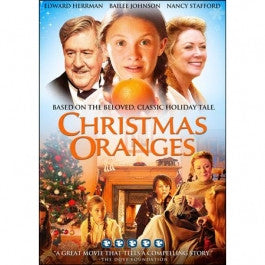 Sale price $5.99
Regular price
$19.98
Sale
—
Sold Out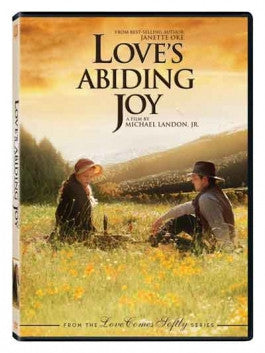 Sale price $5.99
Regular price
$9.98
Sale
—
Sold Out
Sarah's Choice DVD
Sarah Collins is a woman on the road to a life of success filled with a promotion, expensive cars and travels, and a larger salary. She works at a recognized advertising company where she is a junior account executive. Suddenly there's something that's in the way of success occurring, an unanticipated pregnancy. In that moment Sarah has to make a choice. Some of her friends and workmates think that she must choose the way that includes having a prosperous career and recompense. Although others advise her about the other choice, one that will alter her life completely and of those dear to her. Sarah's Choice is a movie that provides captivating reasons to select life.̴Ì_
The story of Sarah's Choice movie
The message of having hope in God is very present in the themes of this film. In Sarah's Choice, Sarah Collins (Rebecca St. James) has to make a choice between her rising career or having a baby. Since she was a child Sarah was brought up in a Christian household but now as an adult, she has wondered away from God since she experienced the hard experience of losing her father. In the verge of obtaining the most desired promotion, Sarah finds out she is carrying her boyfriend Matt's (Julian Bailey) baby. Sarah chooses to tell her childish boyfriend about the news and he's having a hard time becoming more responsible.
In the meantime her friends and the people at work advise her to get an abortion. One of Sarah's co-workers confides to her that she once had an abortion, even though she doesn't regret it, she still thinks about it constantly. Suddenly a figure appears in front of Sarah and tells her that she will experience three visions that will question her heart. Now in Sarah's Choice movie, Sarah's first vision is her holding her newborn child which makes her realize that she does indeed have a life inside of her. In the next vision Sarah sees that it is her birthday and her six year-old daughter made her a breakfast meal and have a whole day planned for them. The third vision includes both her and Matt and it presents them as grandparents since their daughter has now become a mother. In addition to the third vision, she also sees the other side of what would happen if she decided to have an abortion. Sarah sees herself at a much older age, alone and disheartened. In that moment Sarah notices that the lonely woman infront of her was the same one who gave her the message of the three visions.̴Ì_
When she has seen all three apparitions, Sarah from Sarah's Choice DVD crumbles and repents as she admits how scared she is of the whole situation. She accepts how mad she was at the Lord for permitting her dad to die but now she was thankful to know that her dad was with Jesus. Sarah also gives thanks because God had saved her baby through the revelations she experienced. Her boyfriend Matt comprehends that he can't go forward without Jesus' help and decides to ask for Sarah's hand. He promises to be a great husband and father with the help of the Lord. Sarah's friend from work had been carrying a huge burden because of her past abortion but she asks God for forgiveness and feels peace.
Sarah's choice film is a beautifully made movie even though it is known to be an indie production. Music is placed in the right places throughout the movie to help to the emotion of several scenes and even there are songs of Rebecca St. James herself. Sarah's Choice DVD has a strong Christian meaning and displays that love goes beyond being just a feeling or a fleeting thing. It reassures viewers of the importance of repentance and how necessary it is. Also, it mentions how wise it is to deposit one's plan in God's hands, the One who knows the best ways for our lives.
Rebecca St. James of Sarah's Choice movie
Rebecca Jean Smallbone was born in 1977 in Sydney Australia. When she was 12 years old she was invited to open for Carman on his Australian tour. At 15 years old Rebecca, her parents and her 6 siblings moved to the United States and located themselves in Nashville, Tennessee after her father had a job relocation. Now in the U.S. she signed a recording contract with ForeFront Records and acquired a stage name: Rebecca St. James. A few years later, she released her first self-titled album. In the 90s St. James released two more albums which both were certified gold. Her album "Pray" won a Grammy in the 2000 Grammy Awards in the category of Best Rock Gospel Album.
In addition to being a talented singer, Rebecca is a well-known author and an actress. To this day, St. James has put out more than 5 books and has had the starring roles in five films like Sarah's Choice, Rising Stars, The Frontier Boys, Unidentified and more. Some of her books include What Is He Thinking?: What Guys Want Us to Know About Dating, Love, and Marriage, The Merciful Scar, Wait for Me: Rediscovering the Joy of Purity in Romance, Loved: Stories of Forgiveness and many other titles. She has also contributed to important topics like sexual chastity and is a pro-life supporter. She is also a representative of the Compassion International charity. She married Foster the People's base player Jacob Fink.
Sarah's Choice DVD features and info
Sarah's Choice movie was released in 2009 and its duration is approximately 88 minutes. Directing the film is Chad Kapper (Nora Falls) and writing the screenplay is Sean Paul Murphy (Brother White) and Timothy Ratajczak (Apostle Peter and The Last Supper). Starring in Sarah's Choice is Rebecca St. James (The Frontier Boys), Andrea Logan White (Mom's Night Out), Dick Van Patten (Eight is Enough), Julian Bailey (A Bride for Christmas) and Brad Stine (Christmas with a Capital C).
̴Ì_