---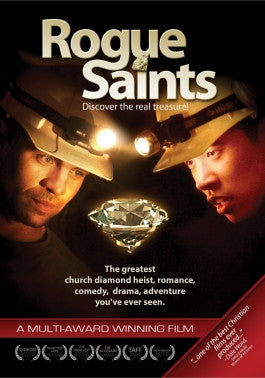 Sale
Sale price $5.00 Regular price $19.99 You save 75%
Estimated arrival between and for USA.

---
You might also like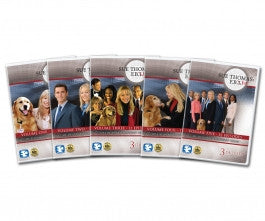 Sale price $95.99
Regular price
$119.99
Sale
—
Sold Out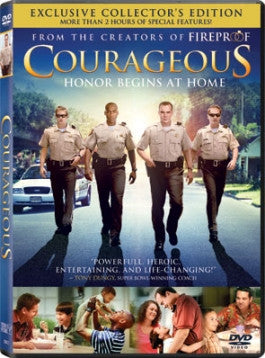 Sale price $5.99
Regular price
$24.99
Sale
—
Sold Out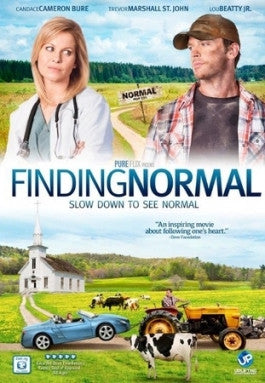 Sale price $8.99
Regular price
$14.99
Sale
—
Sold Out
Rogue Saints Movie
Get ready for a roller coaster ride of fun and adventure as you experience Rogue Saints, an incredible and moving film about two men and their quest to steal a diamond supposedly hidden underneath a church. In order to get into the church and have the opportunity to dig underneath it, they decide to volunteer for the church, and go under the disguise that they are volunteering to help the church. Meanwhile, however, the men Nick and Dylan spend their time working far underneath the church trying to dig around so they can find this diamond that will make them both exceedingly rich. As they tunnel under the church, they're forced to spend more time around the church members, and while at first they stereotype them and lump them all into the same group, they begin to discover that these people are actually really genuine and are very friendly. As they spend more time at the church, their whole world begins to change and they begin to rethink their entire plan. And while at first, they had planned on coming to the church to steal from them, they end up finding a treasure far greater than any diamond. Rogue Saints is a funny, moving, and enjoyable film with a great message and a lot of heart. You'll be overwhelmed by the incredible stories of this film and you'll be blown away by the solid acting and well-directed action and drama. Not only is Rogue Saints a fun film with a great story and a lot of heart, it has a fantastic message that will encourage you to truly embrace the Christian church and see what a difference being with other Christian believers can have in your life.
A Message of Family and Togetherness
Churches often receive a pretty bad rap. People like to think of churches as a dangerous place where people are judgmental, hypocritical, and even lying. This stigma has sadly become incredibly pervasive in our culture in the last several decades, and it's helped give many people a poor and dishonest look at what the church is really like and how it's supposed to act. And while it is true that many churches do function this way or have very broken systems, the fact of the matter is, most churches are loving and encouraging places for believers to come together and be encouraged by other believers. Together, they help to build each other up, work through the tough times and overcome obstacles together. And that is the point that Rogue Saints drives home about churches; they are a place for togetherness. A church is not just a judgmental collection of people who believe in a certain religion. A church is a place where believers can join together and truly be family. There are so many amazing churches all around the world that understand this concept and have become wonderful places where young believers can learn and be built up and all believers can be encouraged to worship God with other believers. Rogue Saints shows the example of the very best of churches "the ones who encourage each other and don't look down on those who either are new to the faith or aren't yet believers at all. Rogue Saints is a fantastic film that shows how churches are supposed to act when they encounter different situations. We're not called to be judgmental or to kick out those who disagree with our beliefs or who are weak in the faith. Rather we're supposed to work with them, encouraging them in their faith. Rogue Saints is a wonderful film that shows how a church is supposed to act and is a reminder that church members really are family. We're supposed to be a family of believers, not a hierarchy or a political system.
The Story of Rogue Saints
In Rogue Saints, you will meet two humorous character, who while not necessarily "bad guys", are trying to do the wrong thing in order to gain monetary wealth. Nick and Dylan are two bumbling characters who find themselves down and out. Without any money, they begin to turn to drastic measures to begin padding out their bank account. When they discover that there is a supposed diamond hidden buried deep beneath the local church, they begin to scheme how they can tunnel under the church and get to the diamond. They eventually come to the conclusion that there is no way they'll be able to get underneath the church without getting inside the church. And so, they decide to do the unthinkable. They attend the church, and end up volunteering at the church. This gives them free reign over the building and allows them to get inside so they can dig beneath and look for the fabled diamond under the church.
In Rogue Saints, Nick and Dylan have a very simple plan. They'll volunteer at the church, try and keep their heads down, and do what they can when they can to get underneath the church and look for the diamond. However, they come across a number of problems, including the fact that neither one of them knows how to be a Christian. Attempting to fake it, they find it very difficult to try and fool the Christians. They try to learn all of the little things that Christians do, but they begin to have a hard time hiding the fact that they're not Christians, and they don't know how to be!
Trouble arises when their simple plan begins to get more and more complicated. When one of the boys meets a beautiful young lady at this church, the plans get even more complicated and they become increasingly aware that this won't be easy in and out job. They're stuck at this church now, and they're not sure how to get out of the mess they've created! Rogue Saints is a fantastic film with a lot of humor, adventure, action, and drama. You'll enjoy this pleasant film that shows an example of how a church is supposed to function and how Christians can truly have a positive impact on the people around us.