---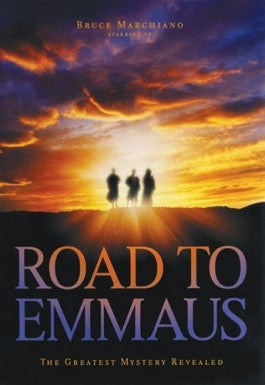 Sale
Road To Emmaus DVD
Watch Trailer
Additional Information
Cast: Bruce Marchiano
Languages: English, Spanish
Run Time: 30 min
Region Code: 0
Sale price $5.00 Regular price $14.99 You save 67%
Estimated arrival between and for USA.

---
You might also like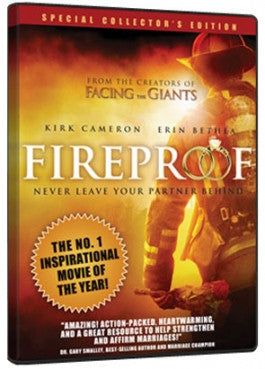 Sale price $5.99
Regular price
$14.99
Sale
—
Sold Out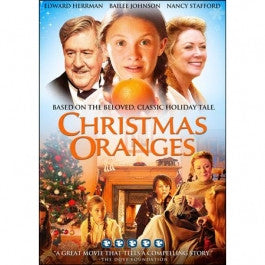 Sale price $5.99
Regular price
$19.98
Sale
—
Sold Out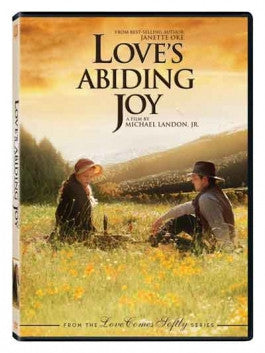 Sale price $5.99
Regular price
$9.98
Sale
—
Sold Out
Road To Emmaus DVD
Road to Emmaus is a powerful biblical movie based on the account of the disciples on the road to Emmaus in Luke 24. In this 2009 film, two disciples are wandering down the road, traveling to Emmaus. Along the way they discuss Jesus' crucifixion and what his death means for his followers and those who believed his story. These two men find themselves heartbroken that Jesus has died. As loyal followers, they don't know how to respond or what to do now. Jesus was their whole life, and they followed him. They had big plans for him and figured He was going to overthrow the Romans or wage war on all who opposed Israel. And so when Jesus died, it majorly shook them up. What did this mean? Was everything Jesus ever said a lie?
As the two first-century travelers continue their long journey, they meet a stranger on the road who they don't recognize. The stranger seems ignorant to what has happened to Jesus, and so the travelers proceed to tell him the whole story. Over the next several hours, they explain the story of Jesus to the man, eventually explaining how he was killed for his beliefs and teachings. They tell the stranger that they don't know how to proceed or what to do now. The stranger begins to ask them a series of revealing questions and he begins to explain what Jesus' purpose on earth really was. He then reminds them of how Jesus said he would resurrect. Soon after, the two disciples come to the startling realization that the man who had been traveling with them the whole time was actually Jesus! After they make this startling discovery and come to realize that Jesus is indeed alive and well, they take off in a hurry, running to tell the other disciples that Jesus is alive and well! Road to Emmaus is a powerful evangelism tool to hopefully help you reach out to non-believers. This is an excellent film to show them the power of Jesus Christ.


The Story and its Biblical Foundation
The story of Road to Emmaus is based on the account found in Luke 24:13-35. In this passage, we can read about the village of Emmaus, found about seven miles from Jerusalem. Two of Jesus' followers (not any of the 12 disciples) are wandering this road, talking about everything that had just transpired in Jerusalem. They talk about Jesus' death and what this means for them. Having been loyal followers of Jesus, they don't know how to cope or to move on. They talk about the events of Good Friday, Jesus' trial, horrible persecution and eventual death on the cross. What's the next step? Had they been lied to or was there more in store?
Road to Emmaus follows the biblical account, which describes them as being very downcast, as they were obviously depressed and discouraged by recent events. While they were talking about what had happened, a stranger walked up and started walking alongside them. The stranger began to ask them what they were discussing. One of the disciples, the only one who is given a name in the Bible, by the name of Cleopas asks if he is truly unaware of all the events that had just taken place in Jerusalem. It seemed it was such a big event that everyone knew about it by now. When the stranger explained he knew nothing about what was going on, they explained about Jesus, the teacher that had just been executed for his teachings. They talked about him in the past-tense, saying they had hoped He would lead them to victory. But they were discouraged to find that He was dead and it had apparently all been a lie.
They do also mention that two of the women had visited his tomb that morning to find that it was empty. They began to ponder this and if it has meant if Jesus had returned on the third day, just as He said He would.
The stranger talked with them through all of this and later that day, after they had discussed all they could, the stranger revealed himself to be Jesus! All along they had been talking about Jesus to Jesus! He provides them with hope and reassures them that he is still alive indeed! After this startling realization, the disciples took off for Emmaus to alert the other disciples that Jesus was risen! The Road to Emmaus captures this whole story in a visual format that is easy to reach others with. It's a compelling story with an impactful, and true message!
Outreach
The Road to Emmaus DVD is a very useful tool for reaching out to others. If you have a friend who maybe isn't a Christian, this would be an excellent film to show them that may help them to understand the biblical account of Jesus life. If they are curious to know more about Jesus Christ and what He did on earth, this film can help them to understand. Or maybe if they've never even heard the gospel message, this would be an excellent way to reach them. This film is perfect to be shown in a home or church settings. Another terrific feature about this movie is its availability in 7 different languages. In addition to English, every DVD contains language tracks for Spanish, French, Mandarin, Cantonese, Urdu, and Nepali. Their hope is that this film can be used as a mission tool in a variety of settings, not only in America, but around the world.
Conclusion
Road to Emmaus is an excellent film for believer and non-believers alike. If you are already a Christian, this film will be an encouraging reminder to you of Jesus' incredible victory over the grave. If you are not a Christian, this can be an exciting drama that helps explain what became of Jesus and why he was on earth. It ends with a powerful message, reminding us that Jesus Christ eventually had victory over the grave and we can accept his redeeming grace and spend an eternity with Him. Road To Emmaus is a fantastic biblical film based on the accounts found in the Bible that is an excellent watch for the entire family.