---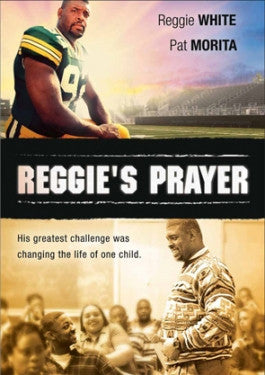 Sale
Reggies Prayer DVD
Watch Trailer
Additional Information
Cast: Brett Farve, Mike Holmgren, Keith Jackson, Mel Renfro, Rosey Grier, Reggie White
Director: Paul McKellips
Producer: Tate Shetterly
Languages: English
Dove Approved: Dove Family Approved
Run Time: 94 Minutes
Closed Captioning: Yes

See More
Sale price $5.00 Regular price $14.95 You save 67%
Estimated arrival between and for USA.

---
You might also like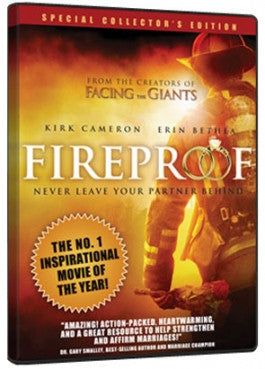 Sale price $5.99
Regular price
$14.99
Sale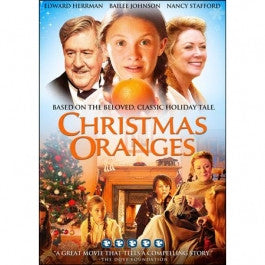 Sale price $5.99
Regular price
$19.98
Sale
—
Sold Out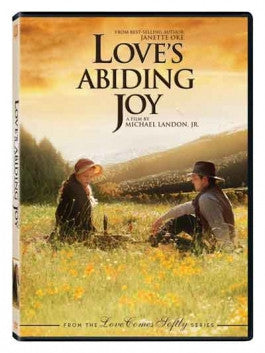 Sale price $5.99
Regular price
$9.98
Sale
Reggie's Prayer DVD
Reggie's Prayer is a powerful film about the importance of helping troubled youth and making a true difference in this world. This movie is full of valuable lessons about what really matters most in life and about finding a purpose. Emotional and engaging, this film will appeal to anyone who wants to understand what it truly means to have a purpose in life. This movie is one that families can enjoy together, as it holds lessons and entertainment for viewers of all ages. Reggie's Prayer is thought provoking and carries a weighty lesson that will remain with viewers long after the credits roll.
Synopsis
Reggie's Prayer focuses on Reggie Know, who is a football star. He is very talented when it comes to sports, especially football. This is his passion in life and he is wildly successful at it. All his life, he has dreamed of becoming a professional football player, and this dream has now come true. It seems like life is clicking into place, and his future appears to be very secure. He has a solid job and he is doing something that he is always dreamed of doing. Reggie is successful at everything he does in football. What more could he possibly want out of life?
All that changes as his eyes are slowly opened to the real world that resides much closer than he imagined. Out on the streets, children are being roped into illegal crime rings. A man named Mr. Portola is taking the children that are out on the streets and slowly bringing them into the world of crime that he is heavily involved in. Reggie's Prayer shows their innocence being lost as they are exposed to the crime and the illegal acts that Mr. Portola is leading. This street crime is getting to be an extreme problem and the police do not know how to put an end to it, once and for all.
Recently, a convenience store was robbed by someone associated to Mr. Portola. During this robbery, a young child that had been caught up in the street crime was killed. This shocks Reggie to his core as he realizes how close the dark world of crime is. All this time, he has been consumed by football and did not realize what was going on in the streets. He is heartbroken and devastated by this young child's death, and recognizes that it is a result of the children being drafted into street crime. Reggie's Prayer watches as his eyes are slowly opened to the cruel world around him, and sees his thought process.
Reggie recognizes that he loves football and that he is good at it, but what he soon realizes is that he lacks passion. He can no longer have a passion for football because it does not have any meaning to him. The world of street crime and the young innocents that are being caught up in it speaks to him very loudly, and he realizes what he must do. In a very sudden decision, Reggie ends his time as a professional football player and does something drastic. Reggie's Prayer finds him moving to Portland in order to become a football coach and a teacher at an inner-city high school. This astounds all those around him, as he is at the very top of his football game. They do not understand why he would sacrifice football and a wonderful professional career to pursue teaching.
Though this decision is met with much ridicule and backlash, Reggie soon learns that he has done exactly what he was supposed to do. The children in his class at the inner city high school are desperate for attention and desperate for a leader. Most of them come from broken families and do not know how to stay off the streets. There is a common factor that most of them do not have fathers, and Reggie does his best to fulfill this role in their lives. All the kids come to respect him and view him as someone they can look up to. They trust him and confide in him, knowing that he is their advocate and is on their side. Reggie's Prayer shows beautiful relationships forming between him and these kids as he reaches out to them and gets to know each of their individual stories.
One of the football players on Reggie's team becomes caught up in the world of crime, thanks to Mr. Portola. He is dragged on to the streets and is involved in a life of crime. This leads him into a very dangerous situation, in which he eventually gets kidnapped. Reggie finds out about his involvement with Mr. Portola and becomes enraged. He is just a teenager who has been duped by those much stronger and much smarter than him, and Reggie decides to do everything in his power to rescue him. This leads him into a direct battle between good and evil as he searches for the boy. Reggie's Prayer shows the desperation that he experiences as he searches for his student, and shows the clash between good and evil.
Though he was mocked and questioned when he quit football, it is no doubt that Reggie has found his true purpose in life. Football was something that was fun and that he was good at, but it did not give him very many ministry opportunities. Reggie's Prayer teaches viewers the importance of discovering what truly matters in life. Reggie was extremely talented at his professional football career and seemed happy for a time, but he quickly discovered that it was not very fulfilling. In order to find true purpose in life, he had to look outside the world of sports and find something that would truly make a difference in the world. By sacrificing fame and glory, Reggie found something even greater. He found true contentment and a passion to help teenagers who are caught up in the world of street crime. Reggie's Prayer teaches a powerful lesson about true purpose and finding one's passion in life.