---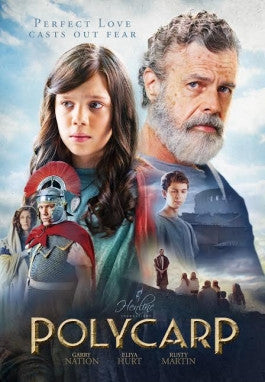 Sale
Polycarp DVD
Additional Information
Cast: Rusty Martin, Garry Nation, Eliya Hurt
Director: Joe Henline
Producer: Scott Eash
Release Date: 5/4/11
Run Time: 93 minutes
Sale price $8.33 Regular price $14.99 You save 44%
Estimated arrival between and for USA.

---
You might also like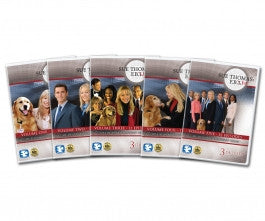 Sale price $95.99
Regular price
$119.99
Sale
—
Sold Out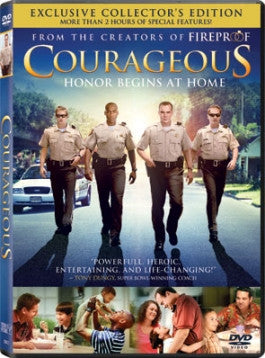 Sale price $5.99
Regular price
$24.99
Sale
—
Sold Out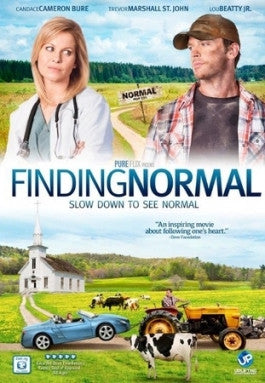 Sale price $8.99
Regular price
$14.99
Sale
—
Sold Out
Polycarp
It is the time of the early church. A time of great faith, great love, great courage, great kindness. . . and great persecution. As the power and hatred of the Romans grow stronger by the day, a small band of believers must decide whether they will stand with their belief or reject it in order to save their life and the lives of those they love. And when a young slave by the name of Anna joins the home of Polycarp, she too must decide on which side of the fight she will stand. From Henline Productions comes a story based on the life of the early church father: Polycarp. Starring Garry Nation (Indescribable), Eliya Hurt, Rusty Martin (Courageous and Princess Cut), and Ilse Apestegui.
The Story
Anna (played by Eliya Hurt) was young. Just a child really. But her life had already been one filled with great pain. Great hardship. She had been torn from her home. Ripped from her life. Tossed aside and then dragged miles and miles to the city of Rome. And there, in the film Polycarp, she had faced even greater shame. She was stood upon the slave block and auctioned off like a piece of property. A little girl. A little girl with eyes filled with pain. Eyes filled with fear. Eyes with a dying flame of hope. But a man was passing by the slave auction that day. He saw the dirty, tear streaked face of a little girl. Saw past the hurt and the fierce layer of protection and defiance. He saw himself reflected in her face. Saw his own painful past in her eyes. He saw the heart of a child. So Polycarp (played by Garry Nation), the Roman man, purchased little Anna and took her home.
But little Anna was not to be his slave. No, she was to be his little daughter. And Polycarp, along with his wife Melina (played by Ilse Apestegui) and their son Germanicus (played by Rusty Martin), welcomed this lost, scared, defiant little girl into their family. Anna, in the film Polycarp, however, is not sure how to respond. It has been so long since she was loved, so long since she was cared for, so long since she was free to walk the streets without the shameful collar of a slave about her neck. What confuses her more, however, is the strange faith of her new family. She does not believe in the gods of Rome, after all they never got her anywhere, but then, neither does this family. They speak of one God, the only god, who set her free. God set her free, not Polycarp?
Little Anna, peaceful life in the home of Polycarp is about to be disrupted, however. The Romans are growing more and more angry at the growing sect of "Christians." They start imposing the worship of Caesar upon all its citizens. Polycarp, and his family, are soon a target of Roman wrath. Will they be able to stand in the face of mounting persecution and danger? And what of little Anna, will the faith of her newfound family become her own, or will she desert them when the faith grows to costly?
Polycarp: The Church Father
The film Polycarp was inspired by the book "Polycarp: The Destroyer of Our Gods" by Rick Lambert, but both the book and the film were based on the life of the early Church Father Polycarp. Born a slave, Polycarp was bought and freed as a young boy by a Christian woman near the church of Ephesus. He grew up amongst the believers of Ephesus and Smyrna. He even worked and was trained by John the Apostle. After the death of the early Apostles, Polycarp and several other men of faith arose as second-century leaders of the Church. Under his leadership the Church underwent the critical transition from first to second generation believers, and Polycarp had a heart for handing his faith over to the children, as you can see in his relationship with Anna in the film Polycarp. He was even appointed the Bishop of Smyrna by some of the early Apostles. Polycarp is among the earliest Christians (outside of the New Testament writers) whose writings have survived, and he may have even played a role in compiling our New Testament. We know from his letter to the Church in Philippi that he was a man of great humility and faith. It is the end of his story, as you can see in the film Polycarp (no spoilers here!) which will inspire the faith of young and old alike.
A Family of Faith
The film Polycarp is filled with many inspiring and encouraging messages and themes. One of the most moving, however, is the message of family. Without a home, father, mother, or family of her own, Anna is lovingly accepted into the household of Polycarp. And slowly, she learns what it means to be loved and to love in return. Her moments with her adopted mother Melina and her adopted brother Germanicus are sweet, precious, and encouraging, while her conversations with her adopted father Polycarp remind viewers of the role parents play in directing the hearts of their children. The film Polycarp is a beautiful picture of what a family united by their love for God can do, and how they can love with an unshaken, sacrificial love. The film Polycarp is also a reminder, however, of how amazing God's family, his Church, is. While the relationships between Anna, Polycarp, Germanicus, and Melina are sweet and inspiring, the tight night circle of believers in the film Polycarp is incredibly encouraging. As you watch the film you will be reminded that as a child of God you will never be alone. God is always with you, but more than that, he has provided you with an incredible family, brothers and sisters, who will support, encourage, love and protect you.
Polycarp has not been rated by the Motion Picture Association of America and may include topics and scenes not suitable for younger viewers. This film received the "Family Approved" award for all ages Dove Foundation. As always, it is recommended that parents preview all content to determine what is suitable for their children, but the film Polycarp is generally considered appropriate for most older audiences.