---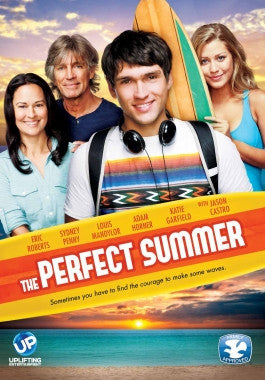 Sale
Perfect Summer DVD
Additional Information
Cast: Eric Roberts, Sydney Penny, Jason Castro
Director: Gary Wheeler
Languages: English
Release Date: 8/4/10
Run Time: 85 minutes
Region Code: 1

See More
Sale price $7.49 Regular price $22.99 You save 67%
Estimated arrival between and for USA.

---
You might also like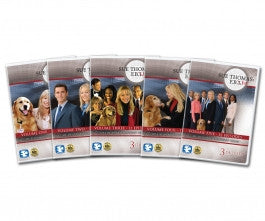 Sale price $95.99
Regular price
$119.99
Sale
—
Sold Out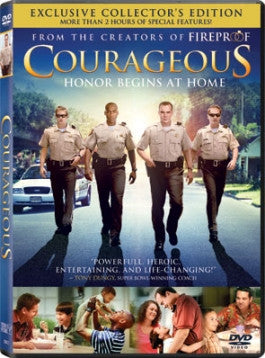 Sale price $5.99
Regular price
$24.99
Sale
—
Sold Out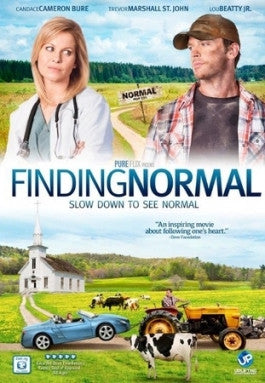 Sale price $8.99
Regular price
$14.99
Sale
—
Sold Out
The Perfect Summer
For seventeen year old Jake life just got a whole lot worse. Not only did he loose his dad, was forced to move to a new town, and lives with his grandpa and mom, but he does not have the first clue about how to thrive-- or survive for that matter-- life in a beach town. With a little help from an unexpected legend, however, Jake discovers that there is still a lot of things in life worth fighting for. The Perfect Summer full of sun, surf, and a few surprises. Starring Eric Roberts, Sydney Penney, Adam Horner, and Jason Castro.
A Perfect Summer?
Life has been far from easy for teenager Jake (Adam Horner) and his mother Alyssa (Sydney Penney) after the sudden death of Jake's father. It has been no joy ride, for sure, but at least Jake is comfortable. He is, after all, pretty much happy living in the big city of Chicago. Then suddenly the life of The Perfect Summer's protagonist is turned upside down. Jake's mom makes the unexpected decision to uproot and move to the tiny surfing town where her father lives. It is probably for support, for security, and for safety, but Jake sees it as a personal attempt against his happiness. After all, moving in with your grandfather is one thing, moving from giant, busy Chicago to a minuscule town on the coast is something different entirely. But, as Jake from The Perfect Summer quickly finds out, his mom is dead set. It is a sealed deal, no compromise. So, Jake packs up his stuff for what he is sure is going to be the worst summer (if not year) of his entire life. When he arrives, his worst doubts are confirmed. Sure his grandfather (Eric Roberts) is nice, but he also seems a bit crazy. Sure the town is picturesque, but there is nothing to do besides surf. . .not even good wifi. Sure there might be kids his age, but all Jake can seem to do is make enemies-- especially with the town bully Tyler (JD Banks). When he catches the kindness (and eye) of a nice surfing girl named Kayla (Katie Garfield), however, he might just be ready to change his mind. The world of The Perfect Summer is about to be turned upside down again (this time in the waves). With the help of his grandfather (who turns out to be a surprise surfing legend), a friendly local surf shop owner named Cody, and the kind Kayla, Jake takes the leap-- or rather the plunge-- to fitting in. He has a lot more to conquer than surfing, however, and his fears, his past, and his newly acquired enemies are all standing by to make sure he can never get back on his feet-- or his surfboard.
The Importance Of Choices
Although not expressly a Christian film, The Perfect Summer has many valuable lessons viewers of all ages can learn from. Not the least of these is the importance of choices. Let us just say that Jake's life has not exactly been filled with an over abundance of good choices, and his negative outlook and actions surrounding his move to the quiet surfing town are certainly among the poorer choices. Throughout his time in the town, and with the help of his grandfather and few new friends, however, Jake learns that the choices we make today effect the type of person we become tomorrow. Learning from experience, failure, and the wisdom of others, Jake-- and viewers of the film The Perfect Summer-- can be reminded that every decision we make (big or small) has a profound impact on the person we become and the future we will have.
Attitudes Matter
If viewers learn one thing from Jake and the film The Perfect Summer it would be that attitudes matter. While karma is not exactly a real thing, the effect our outlook and attitudes have on our life certainly is. If you approach a situation or event with a pessimistic heart, or mind chances are things will look pretty awful to you-- just like they did for Jake in the film The Perfect Summer. If, however, you are willing to look at the world with a hopeful heart, chances are things will look a bit more encouraging. Not that life should be seen through rose colored glasses 24/7, but at least that judging something before you see it, and choosing to have a poor attitude might not be the best option. The Perfect Summer will remind viewers that attitudes really do have an effect on your happiness and success.
Conclusion
Filled with surf, sand, sunshine, and a few good laughs, The Perfect Summer is a film that will not only entertain viewers, but is filled with valuable lessons too. From Jake's past and actions viewers off all ages will be reminded that every choice-- no matter how huge or tiny-- is important. They each effect the person we will become later on. Also, viewers will be reminded that our attitudes and outlook on life play a big part on our enjoyment of life. Hit the surf with Jake and his buddies and remember that when a wave knocks you down you should get back up-- oh, and remember to smile while you do it.
The Perfect Summer has not been rated by the Motion Picture Association of America. This film received the "Family Approved" award for all ages from the Dove Foundation. As always, it is recommend that parents preview all content to determine what is suitable for their children, but the film The Perfect Summer is generally considered appropriate for most audiences.
If you enjoyed Perfect Summer you might want to check out some more summery, surf's up films. Soul Surfer tells the incredible true story of Bethany Hamilton, the girl who survived a shark attack. Struggling to balance life, purpose, and surfing Cutback revolves around the life of fictional surfer Luke Harris. Shout For Joy tells the inspiring true story of pro surfer Rick Irons.