---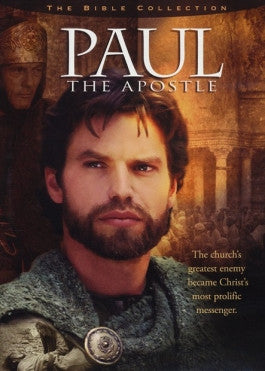 Sale
Sale price $5.99 Regular price $14.98 You save 60%
Estimated arrival between and for USA.

---
You might also like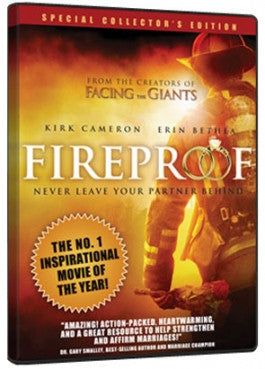 Sale price $5.99
Regular price
$14.99
Sale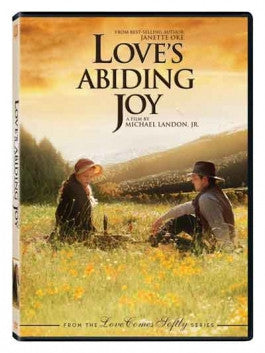 Sale price $5.99
Regular price
$9.98
Sale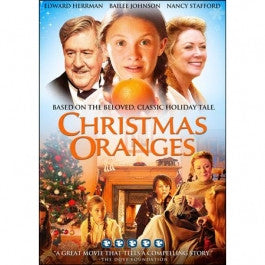 Sale price $5.99
Regular price
$19.98
Sale
—
Sold Out
Paul the Apostle (The Bible Collection) - DVD
The Bible Collection: Paul The Apostle is another entry in the terrific Bible Collection series. This series spotlights famous characters from the Bible that had a major influence. Spotlight various characters both from the Old and New Testament, the Bible Collection now turns its attention to Paul, the man known as Saul who originally was known for persecuting Christians with an iron fist. Saul became known for his unusual methods and willingness to do absolutely anything to end the spreading gospel message. However, on the road one day, he experienced a life-changing vision that changed the course of his life.
One day on the road, Jesus appeared to him and asked him why he was persecuting Him. Following this experience, Paul chose to change his life, turn it around, and serve Jesus, however he could. Stricken with temporary blindness after his incredible and divine experience, he journeyed to the nearest town where he began to meet Christians and learn how he could help evangelize the name of Jesus. Originally, the people were hesitant of Saul, now known as Paul, and for good reason. He was always known for persecuting and being the merciless martyr-maker. And now, he had come to the Christians to ask for guidance? Eventually, though, Paul's attitude won out, and the believers took him in and helped him to begin a ministry. The Bible Collection: Paul The Apostle shows this divine experience and shows the aftermath. Paul's life would forever be changed and he would now become known as one of the most influential Christian leaders in the early church. And it all came about because of Jesus' divine appearance to Paul one day.
Writing the majority of the books found in the New Testament, Paul spent the rest of his life traveling the world, being imprisoned, shipwrecked, beaten, and tortured, all in order to glorify the name of God. Directed by Roger Young, the story of Paul is brought to life in cinematic form in The Bible Collection: Paul the Apostle. The film chronicles the life before and after Saul, or Paul's conversion to Christianity, showing what a powerful effect Jesus can have on a broken man's life. This television miniseries, spanning two and a half hours, features an incredible performance by Johannes Brandrup as the title character of Paul the Apostle, along with Thomas Lockyer, Barbora Bobulova, and Ennio Fantastichini.
The Story of Paul
In The Bible Collection: Paul the Apostle, we see Saul as he was at a young age. He was aware of the events surrounding Jesus' ministry, death, and supposed resurrection and he thought himself above all of the hype. Rather than accepting Jesus or learning more about His ministry or whether His teachings were legitimate, Paul wrote him off as a liar. After Jesus die, rose again, and ascended into Heaven, however, the disciples continued to spread Jesus' teaching, sparking an unprecedented revolution. Suddenly, people weren't always following the Israel law and customs. They began to adopt the new teachings that Jesus had brought about, and Saul took it upon himself to rid the nation of these zealots.
And so, Saul became a driving force in eliminating the Christians from the public square. He was in charge of many martyrdoms and the Bible even accounts for him being present at the stoning of the first martyr, Stephen.
Soon after, as Saul was traveling on the road to Damascus, Jesus appeared to him in a blinding light and told Saul to change his ways and follow him. Amazingly, and in an event that could only have been divinely created, Saul chose to give up his old life of persecuting the Jews and follow Jesus wholeheartedly. However, his incredible and supernatural encounter with Jesus had left him blind. Eventually wandering into Damascus, he spent three days with Ananias where he recovered from his blindness and pondered his strange encounter. Following this, he chose to surrender his life completely to God. The rest of his life, he would do as God commanded him. And sure enough, that is what he did without fail.
Paul is attributed with having written fourteen of the twenty-seven books in the New Testament and laid down many of the rules and ideas that have become the standard in the Christian faith. Paul's life was far from easy. He encountered shipwrecks, persecutions, beatings, and several jail sentences. At the end of his life, we find him joyful and peaceful about the life he has led. He realizes that he has fought the fight, he has run the race, and now it is time for him to finish the race and receive the reward that God has promised for him. While we don't know exactly how Paul died, we can see his final instructions given to others and his incredible mentorship to Timothy. Paul passed on what he knew to the next generation, and sought to continue evangelism and ministry even after he was gone. Paul lived an incredible life, and The Bible Collection: Paul the Apostle tells a terrific story of this man's life.
Conclusion
Originally released in December of 2000, this film adaptation of the life of Paul is a powerful and moving drama, bringing the story of Paul to life in a way never before realized. Paul is a well-known character in the New Testament and is one of the most influential people in bringing about the early church. Working alongside the disciples, Silas, and Barnabas, Paul helped to form what we know as the early church. A relative latecomer to the party, not converting to Christianity until several years after the ascension of Jesus Christ, Paul easily made up for lost time by becoming a driving evangelist, preaching to any and every nation that would have him. Paul's life is a unique and incredible example to follow as a true believer who was willing to give everything in order to preach the gospel. He realized the importance of spreading Jesus above all and that is very clearly communicated in The Bible Collection: Paul The Apostle. This is a terrific film to better explain the character of Paul and will be a welcome addition to your collection if you have other biblical dramas on your shelf.
---
DVD Features:
Rated: Not Rated
Region: Region 1 (USA, Canada)
Languages: English,
Format: Full Screen
Time: 145 minutes
Release: 2004