---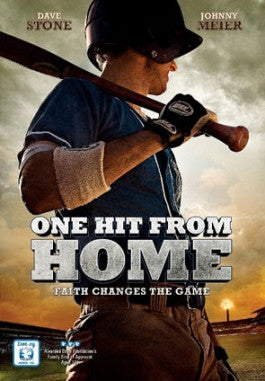 Sale
One Hit From Home DVD
Additional Information
Director: Stonemeir
Producer: Bari Alexander
Languages: English
Dove Approved: Dove Approved Ages 12+
Run Time: 99 minutes
Subtitles: English
Closed Captioning: Yes
Region Code: 0

See More
Sale price $5.00 Regular price $9.99 You save 50%
Estimated arrival between and for USA.

---
You might also like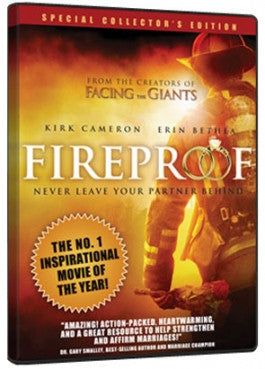 Sale price $5.99
Regular price
$14.99
Sale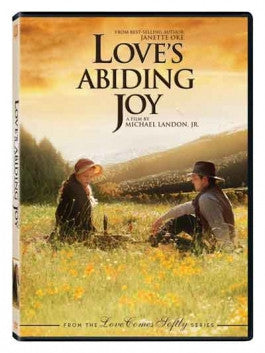 Sale price $5.99
Regular price
$9.98
Sale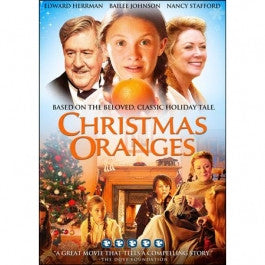 Sale price $5.99
Regular price
$19.98
Sale
—
Sold Out
One Hit From Home
For Jimmy Easton (David Aaron Stone) life equals baseball. When a painful knee injury suddenly ends his promising pro-baseball career, however, a physically and emotionally broken Jimmy returns to confront his painful forgotten past,. He goes back to his home. When events take an unexpected turn, however, Jimmy must make a decision, go to jail or agree to coach a struggling, unmotivated college baseball team. Coach Jimmy and the team get off to a rough start, especially Jimmy's relationship with the equally broken team star Brandon Elliot (Johnny Meier), but ultimately will they able to face their difficult pasts and learn to see the world with new hope? One Hit From Home tells the story of a broken man struggling to fit the pieces of his life back together again, and finding hope in the process.
Powerful Themes
One Hit From Home tells a beautiful story of healing and forgiveness, but a unique and wonderful piece of this film is their portrayal of that healing process. One Hit From Home illustrates the idea that sometimes in order to heal and recover ourselves, we have to help someone else overcome their own struggles. For Jimmy Easton, this is displayed in his choice to coach a struggling baseball team instead of going to jail. At first he does not try very hard at his coaching, but when someone points out that perhaps if he really wants to change his life he should try and change the lives of the boys on his team Jimmy's heart begins to see new hope. In particular, Jimmy reaches out to the team's only star, a boy named Brandon Elliot. Brandon, like Jimmy, has had a difficult past, and is struggling to overcome it. By helping Brandon heal and grow, Jimmy begins to heal himself. The idea that reaching out and helping others can help you heal is a powerful message in One Hit From Home.
Linked with the idea that helping others recover helps us to recover, is the theme that only God can help you forgive and move forward with your life. Though One Hit From Home emphasizes the idea that reaching out to others can help you heal, this film also highlights the fact that ultimately it is God who helps us overcome our pasts. For Jimmy, helping others heal was a large part of his own recovery process, but he ultimately realized that it can only heal you so much. To truly move on from your past you need to ask God to change your heart and help you forgive. The coupling of these two life changing ideas in the film One Hit From Home makes for a powerful message of healing and freedom.
This film is powerful not only for its portrayal of healing, but also for the message of acceptance it emphasizes throughout. Jimmy Easton has never been able to come home, or move on with his life because he has never been able to accept the events that happened in his past. When his knee is injured, finishing his dream of playing pro-baseball, this is yet another event he is unable to accept. His denial and frustration surrounding the events in his past ultimately leads him into a difficult situation, he faces a jail sentence. As the story in One Hit From Home plays out, however, Jimmy realizes that in order to move forward with his life, and to heal, he must not only reach out to others and cry out to God, but he must also be willing to accept the past. He must accept the events God has allowed in his life, and trust that all things work together for good.
The ideas that helping others heal can help your heart heal, that ultimately only God can fully heal hearts or help us forgive, and the idea that we must accept the events God places in our lives work together to create a powerful message in the film One Hit From Home. This film will encourage, inspire, and give hope to viewers of all ages.
Tough Love
Anther theme in the movie One Hit From Home is tough love. The idea that sometimes love is not always rosy and easy. That sometimes love is hard, and sometimes we need hard love in our lives to help us change and grow. Throughout the film Jimmy Easton's friends and family "tough love" him. They love him and have empathy, compassion, and prayers for him, but they also love him in ways that he at first cannot recognize as love. They push him to make hard but good choices, and hold him to high standards in order to help him grow and thrive. Sometimes they are blunt or forward, and they do not always soften the blows. Throughout One Hit From Home they help him realize that he needs to forgive, and he needs to change. They show him he can be a better man. In return, Jimmy extends "tough love" to his team. Pushing them to be better players and better men. This theme in One Hit From Home will have you considering ways people have loved you that pushed you to be better, and ways you can love but challenge those around you.
The film One Hit From Home will inspire you with its message of healing and forgiveness. You will be challenged by the "tough love" of people in Jimmy's life, and you will enjoy some good ol' American baseball along the way!
One Hit From Home has not been rated by the Motion Picture Association of America, and may include violence and issues not suitable for younger viewers. This film did, however, receive the "Family Friendly" award for ages twelve and up from the Dove Foundation. As always, it is recommend that parents preview all content to determine what is suitable for their children, but this film is considered appropriate for most older audiences.