---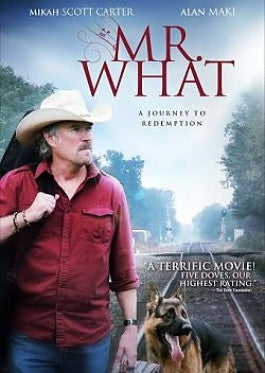 Sale
Mr. What DVD
Additional Information
Director: Shaun Maki
Producer: Alan Maki
Languages: English
Dove Approved: Dove Approved Ages 12+
Release Date: 1/12/11
Run Time: 91 minutes
Subtitles: English
Closed Captioning: Yes
Region Code: 0

See More
Sale price $6.99 Regular price $19.95 You save 65%
Estimated arrival between and for USA.

---
You might also like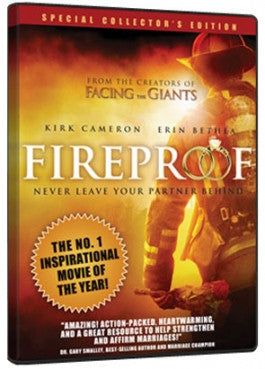 Sale price $5.99
Regular price
$14.99
Sale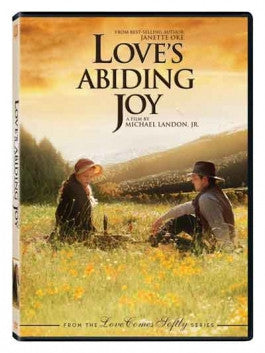 Sale price $5.99
Regular price
$9.98
Sale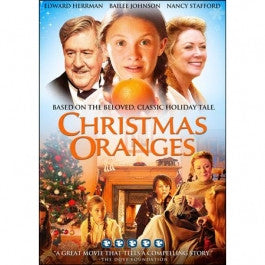 Sale price $5.99
Regular price
$19.98
Sale
—
Sold Out
Mr. What
He spent twenty-two years in prison. Nearly half his life behind bars. For what? A crime he did not commit. And now, Mattiesko Wuopio, or Mr. What as everyone calls him, is free. Free to walk on the streets of town, free to go where he pleases, do what he pleases, be who he pleases. He is no longer a criminal. Or is he? Now, out in society once more, shame and distrust are trying to ruin his life once more. Can he pick up the shattered pieces of his life with society shunning him at every street corner? From Painting Deer Productions and Sun and Paw Films comes a story about redemption and hope; Mr. What. Starring Alan Maki, Abigail Carter, Peter Dermyer, and Micah Scott Carter.
Free or Still Held Prisoner?
His name is Mattiesko Wuoppio (played by Alan Maki), but everyone calls him "Mr. What." Why do they call him by a strange little name? Because that is the question that haunts his life.
"What?"
"What for?"
"What did you do?"
"What happened?"
"What crime did you commit."
You see, Mr. What has not had an ordinary life. He spent twenty-two long, painful, difficult, lonely years in jail. And that's what fuels the question, "What?" A better question, for the film Mr. What might be "Why?" "Why did you spend all those years in prison as a criminal?" And the answer is not an easy one. An easy one for Mattiesko Wuoppio to give, or for people to hear. The answer? "For nothing." Mattiesko Wuopio spent twenty-two years of his life in prison for nothing.
Now, however, the real criminal has been caught. Mattiesko Wuoppio has been proven innocent. He has been proven innocent, but only after twenty-two years spent in prison knowing the real culprit was running free. Now, however, in the film Mr. What, he is free. Free to live his own life again in society. His name cleared... or is it? It seems that everyone has forgotten that he is an innocent man, and only remembers that "Mr. What spent twenty-two years in jail." He may be free, in the film Mr. What, but he is free only to face harassment, suspicion, and the forced societal stigma of being a "jailbird". His attempts to re-enter the society of small town Tecumseh, Michigan fall short. Everyone turns and walks the other way.
He rents a house, but even his landlady is distrustful. And the man he was once so close to, his father, is suffering from Alzheimer's. The last memory of his son? That he was guilty of a crime and sent to jail. One person, however, is willing to trust Mr. What is innocent. His name is Herman, but everyone calls him "Bo" (played by Micah Scott Carter). As Mr. What struggles to escape the shame of his past, he learns that God can work miracles, and that sometimes he uses the most useless of people; an ill man, a stray dog, and a lonely little boy; to redeem the lives of those who are lost.
Redemption
The film Mr. What will encourage, touch and inspire the hearts of viewers of all ages. One of the most impactful themes from the film Mr. What, however, is redemption. Mr. What comes from a broken past. Although he may have been innocent, the years of separation, shame, confusion and doubt have left him grasping for hope. And when he finds himself free, only to be put in a box once more; this time a box made of society's doubts rather than iron bars; the flicker of hope that survived twenty-two long years of wrongful blame is nearly snuffed out. Yet, the film Mr. What is a beautiful reminder that God can take the most broken, hopeless, and lost of people and give them new life, new hope, and new purpose. The film Mr. What is also a powerful reminder to viewers of all ages that God uses some of the most unconventional means and people to work his redemption in the lives of those he loves. Can God use a dog to work towards the redemption of a man? Yep. Can God use a lonely, and equally lost little boy? Certainly. Can God use an elderly man who's very mind is almost gone? Absolutely. Nothing is to impossible for God when he is working to redeem the lives of his children. This is the wonderful message that fills the scenes of the heartbreaking and heart-moving film Mr. What.
Believing In The Impossible
Another wonderful theme that fills the film Mr. What is that God is a god that works the impossible. Nothing is out of his power. Can he clear the name of a man? Yep. Can he a former felon a place to live? Certainly. Can he somehow bring together the most unlikely of people to work redemption? No problem. Can he heal the mind of a dying man? Absolutely. The film Mr. What is a beautiful reminder that miracles are never far away, we must only walk in faith. When we need God most, he is always there. Can he do the impossible? Without a doubt. This is the second message that fills the inspiring and encouraging film Mr. What.
Conclusion
Can a dog, a child, and a dying man redeem the life of a hopeless man? No. At least, not on their own. But with God at the head, nothing is impossible. And even Mr. What may find a new story and a new life in the inspiring film Mr. What.
Mr. What has not been rated by the Motion Picture Association of America and may include topics, scenes, and issues not suitable for audiences of all ages. This film received the "Faith Friendly" award for ages twelve and up from the Dove Foundation. As always, it is recommended that parents preview all content to determine what is suitable for their children, but the film Mr. What is generally considered appropriate for most older audiences.