---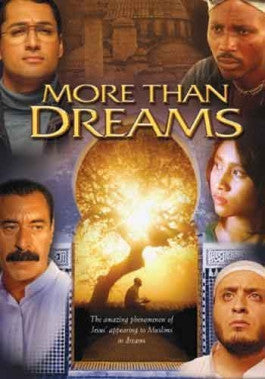 Sale
More Than Dreams DVD
Watch Trailer
Additional Information
Languages: Farsi, Turkish, Hausa, Indonesian, Arabic
Release Date: 12/31/02
Run Time: 187 minutes
Screen Format: FS
Subtitles: English
Region Code: A

See More
Sale price $10.00 Regular price $14.99 You save 33%
Estimated arrival between and for USA.

---
You might also like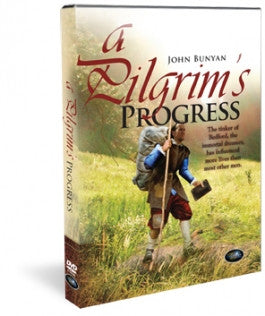 Sale price $4.50
Regular price
$14.99
Sale
—
Sold Out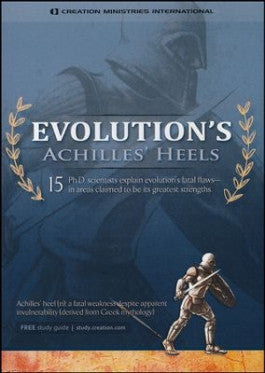 Sale price $9.99
Regular price
$21.99
Sale
—
Sold Out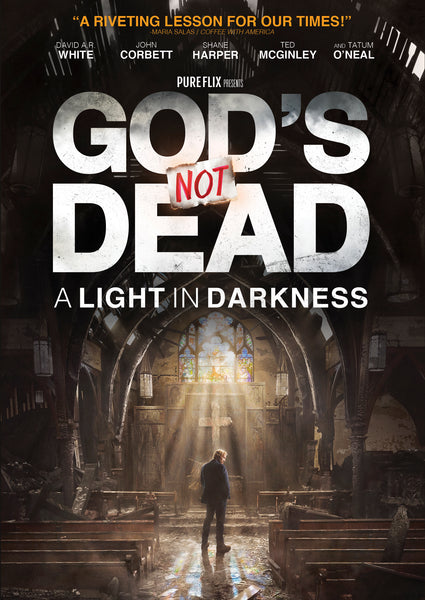 Sale price $17.99
Regular price
$24.99
Sale
—
Sold Out
More Than Dreams DVD
Over the years, a marvel has been occurring throughout the Muslim world. People that have had no direct contact with Christians or haven't had a proper schooling about the Gospel have been greatly changed after having visions and dreams about Jesus Christ. In More Than Dreams, five testimonies are presented of former Muslims who have accepted Jesus as their Savior and now embraced the Christian life. The events are recreated to represent a documentary drama. Each testimonial is made in the person's main language with English subtitles.
Among the testimonials we have:
Ali from More Than Dreams DVD, he's a Turkish man who has a strong attachment to alcohol. While traveling to Mecca in hopes of being released from his dependence on alcohol and be completely guided bin how to be a true Muslim, he discovers Jesus. (This section is in the Turkish language and its duration is of 40 minutes.)
Dini from More Than Dreams is from Indonesia and becomes to know Jesus on a night of prayer to Allah. (This section is in Indonesian language and its duration is of 42 minutes.)
Mohammed from More Than Dreams DVD is a man who works with animal herds in Nigeria. This young man's life was threatened by his father but eventually led his father to know Christ. (This section is in the Hausa language and its duration is of 46 minutes.)
Khalil from More Than Dreams is a revolutionary terrorist from Egypt who was forever changed when he encountered Jesus and his heart became new. (This segment is in the Arabic language and its duration is of 29 minutes.)
Khosrow from More Than Dreams is a young man from Iran who suffered from depression and felt without hope until he met the incomparable person of Jesus and his heart was changed and filled with joy. This section is in the Farsi language and its duration is of 30 minutes.
The story of Dini from More Than Dreams DVD
When Dini from More Than Dreams DVD was twelve years old she lost her dear father and it was devastating for her since she had always been very close to him. That pain resulted in anger and bitterness when she learned of a few big family secrets. Dini's mother, Wulandari, was pregnant and now a widow and was struggling to survive. After giving birth, Wulandari had to place three of her kids for adoption and left with the rest of her children to Semarang. Four years passed since Wulandari's husband passed and made the decision to marry again. Dini felt bad that her mother made the decision without speaking with her or anyone in the family. Her father had disappointed her and now her mother was doing the same.
Dini from More Than Dreams DVD started acting out in school and made friends with troublemakers. She was skipping classes, did not want to wear her school uniform and was getting into fights. Later on she comes to question the life she has chosen to live. That in reality a life free of rules and of religion was not what she wanted. Ramadan arrived and Dini commited to fast and to devote herself to prayer. One day during Ramadan, she asked God for signs during her tahajud prayer. She was filled with faith since she knew God would answer her desires. She declared that she was confused about how she could reach God's approval and cried to the Lord to show her the right was to live her life, the right path to walk. In that moment she made a promise to God that if he showed her His will for her life in an amazing way, Dini would give her heart to Him and follow Him wherever he wanted to take her. Suddenly in More Than Dreams DVD a very bright light appeared in the room and Dini saw a man walking towards her. The man approaching her was wearing white clothing but she couldn't distinguish hiss face clearly. Without seeing him clearly she immediately knew that the figure was Jesus. The figure extended his hand and asked her to follow Him. At that moment Dini felt confused since she was Muslim and she didn't know if she could follow Him. But deep inside she knew that following Him was the right thing to do. She decided in that moment to follow Him and His way of truth, immediately Dini felt an immense peace that she'd never experienced before as the figure dressed in white walked away.
Truly touched by the experience with the figure in white, Dini from More Than Dreams DVD gave her heart to Christ and started reading the Bible. When her family knew of her conversion she began to be persecuted. She did not changer her new outlook and decision to follow Jesus but when she was sixteen she had to leave her home. She moved to another region where she attended school and maintained herself while working several part-time jobs. Later on she reconciled with her loved ones and forgave her aunt, and repented on how she had treated her before. She also made peace with her mother Wulandari and the rest of her family members. Her biggest test came when she encountered the realization that she still felt bitterness towards her deceased father. She had not forgiven him yet and the betrayal she felt towards their own family. As Dini was sitting in a train next to her hometown, she decided to make the first step into forgiving him.
More Than Dreams DVD Info
More Than Dreams DVD was released at the beginning of 2007 and its duration is of three hours. The film has several languages, for example, Arabic, Farsi, Hausa, Indonesian, Turkish but also has English and Spanish subtitles available. In 2008 More Than Dreams won the Gold Crown Award for Best International Film at the 2008 International Christian Visual Media Awards and also won the award for Best Evangelistic Film in the same awards ceremony.