---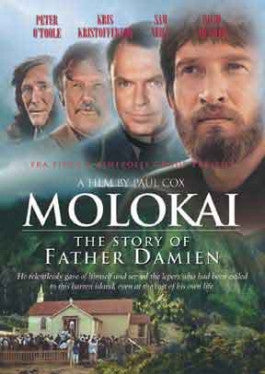 Sale
Molokai: The Story of Father Damien DVD
Watch Trailer
Additional Information
Languages: English
Release Date: 12/31/94
Run Time: 112 minutes
Screen Format: FS
Subtitles: English
Closed Captioning: No
Region Code: A

See More
Sale price $7.99 Regular price $19.99 You save 60%
Estimated arrival between and for USA.

---
You might also like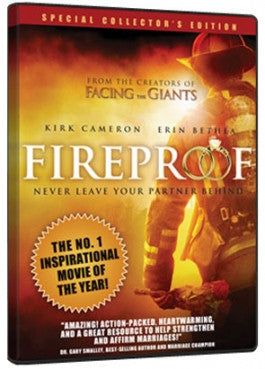 Sale price $5.99
Regular price
$14.99
Sale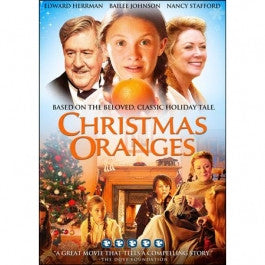 Sale price $5.99
Regular price
$19.98
Sale
—
Sold Out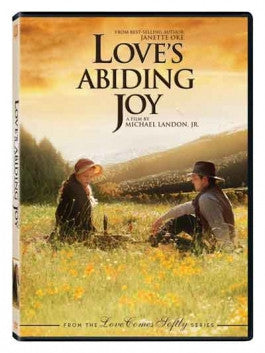 Sale price $5.99
Regular price
$9.98
Sale
Molokai: The Story of Father Damien DVD
Molokai: The Story of Father Damien is the story of one man's brave journey into the island of Exile, Molokai. In order to solve the horrific leprosy problem plaguing the Islands of Hawaii in 1872, those who contracted the disease were sent off into exile on the barren island of Molokai. Completely cut off from the outside world, they were forced to make do with their paltry and unpleasant surroundings. Needing someone to go into this unreached island, Father Damien made the bold trek out to singularly go to the island and serve the people. This was not a pleasant job, and not one anyone wanted to take on. But Damien realized the importance of the mission and was willing to go where God called him.
Before he left for Molokai, Father Damien was given one simple piece of advice: to not touch anyone. With a very real fear of him contracting the disease as well, Father Damien knew this trip could cost him his life. But, he went into the island to fulfill the will of God without worrying about what would become of himself. Over time, as he got closer to the lepers on the island, he began to gain their trust. His mission was finally becoming successful, but he desperately needed reinforcements. His pleas for more help and supplies often fell on deaf ears with his superiors, but his cries started to resonate throughout much of the world.
Eventually, Damien got sick himself, something he probably knew was going to eventually happen when he left. But nonetheless, he didn't let this slow him down. He continued to work, even with a renewed vigor, to preach the gospel and serve the people who had been cast out from their homes. This even gave him the opportunity to more readily relate to the lepers, as they were now his "fellow lepers" instead of just the people he was ministering to. One service, as he was leading Mass, he collapsed, unable to go on anymore. He was shortly after taken to a hospital where he sadly passed away. All the islanders gathered together to pray for their minister, who had led them and helped them through so much. Molokai: The Story of Father Damien tells his story in a classic biographical style. Originally released in 1999, it stars David Wenham, Kate Ceberano, and Derek Jacobi.
A Heart for the Lost
Molokai: The Story of Father Damien is a classic story about one of the most incredible missionaries of the 19th century. His story often goes untold, but it truly is an incredible testimony of a man that was willing to give up everything to serve others. Father Damien could have easily continued a ministry where he was at and preached from the safety and security of home. But when there was a call for a difficult ministry that could even be considered "suicide", Father Damien rose to the task and accepted the call. The thing he knew was that without a missionary sent there, they would be alone on the island without anyone to reach out to them in faith. He saw that they were lost and in need of a savior. But who would tell them about God? Who would lead them into a relationship with Christ? These people were lost, lonely, and distraught and he realized that he needed to sacrifice his own safety and security in order to help these people.
It's an inspiring story for all of us. Many of us don't want to give up our own secure and safe homes. But Molokai: The Story of Father Damien is a convicting reminder that we should be willing to go wherever the Lord leads us to serve others. There are many people out in the world that are lost and in need of a savior. If we don't step up and answer the call to spread the message of Christ, then who will?
The Story of Father Damien
Damien was born under the name Jozef De Veuster. We was the fourth son and the seventh child to Joannes Franciscus De Veuster. Born in Flemish Brabant, he went on to attend college in Bran-le-Comte. He chose to follow a religious lifestyle, much like his other siblings, studying to become a priest in the Catholic church. He made it a habit of praying daily that he could be sent out as a missionary. But where would his calling be? What was his role to play in the world? He would find out a few years later when his brother fell ill and was unable to accept a mission to Hawaii. Choosing to take his place, Damien was sent to Hawaii to follow his calling and become a priest.
Serving in Oahu for several years, Father Damien began to find a place among the people of Hawaii. But he still felt that there was maybe another calling for him down the line, another place he was being called to go. After serving at a variety of parishes in this area for a few years, he received an opportunity to be sent as a missionary to the people of Molokai, an island of exile for lepers who had been cast out from society. Because of Hawaii's struggles with leprosy spreading throughout the region, those infected with the disease were sent off to live there.
Accepting the call, Father Damien traveled to Molokai to be a missionary to these people. Over the next several decades, he would spend his time befriending the lepers and leading many to Christ and back to faith. He gave them hope when all seemed hopeless, and eventually became so close to them that he contracted the leprous disease himself. He continued to serve until he eventually died because of his illness in the year 1889 at the age of 49.
Conclusion
Molokai: The Story of Father Damien is a touching biography about a man who was willing to give all in order to spread the name and the love of God. His story is an inspiring one for all to read and this movie is a must-watch for all interested in his story.
---
DVD Features:
Subtitles: English
Bonus Material:
- Theatrical trailer and "The Making of Molokai"
- Biographical information on leading actors
Format: Color, DVD, NTSC
Language: English
Subtitles: English
Region: Region 1
Aspect Ratio: 1.33:1
Number of discs: 1
Rating:

PG (Parental Guidance Suggested)

DVD Release Date: February 14, 2008
Run Time: 112 minutes