---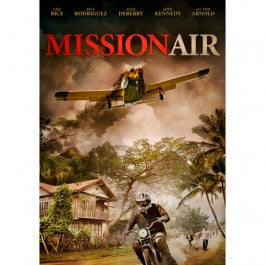 Sale
Mission Air DVD
Watch Trailer
Additional Information
Cast: Alcides Dias, Alexandria Deberry, Gary Heavin, Gigi Rice, Jamie Kennedy, Mike Norris, Paul Rodriguez, Tom Arnold
Director: Mike Norris
Producer: Diane Heavin, Gary Heavin, Kristy De Nisi, Mike Norris, Thomas A. 'Tom' Treml, Valerie Norris
Languages: English
Release Date: 10/20/10
Run Time: 90 minutes

See More
Sale price $11.23 Regular price $14.99 You save 25%
Estimated arrival between and for USA.

---
You might also like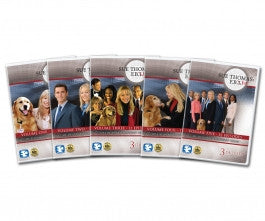 Sale price $95.99
Regular price
$119.99
Sale
—
Sold Out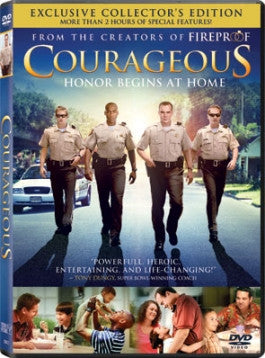 Sale price $5.99
Regular price
$24.99
Sale
—
Sold Out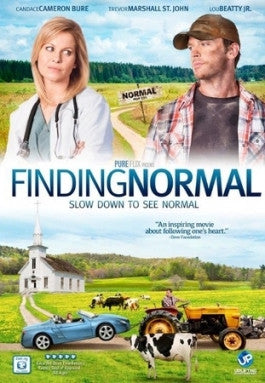 Sale price $8.99
Regular price
$14.99
Sale
—
Sold Out
Mission Air DVD
Mission Air is a gripping and dramatic film that details some of the dangers that missionaries run into on the mission field. Diane Ireland is a doctor and a pilot who is involved with Mission Air, an organization that travels across the Mexican border to provide those in need with supplies, as well as medical healing. Not only this, but Diane helps provide the people there with a healing that goes far beyond medicine; spiritual healing. She, along with her son Michael, runs this successful organization.
In Mexico, Michael has fallen in love with a woman named Marisol. She lives in one of the villages that Mission Air helps, and every trip to this village pleases Michael greatly. They are deeply in love, but do not have the opportunity to spend much time together, other than on Michael and Diane's visits to that village.
Diane and Michael have just completed a mission trip to Villa de Luz, and are preparing to return home. Their plane is awaiting them on a strip of grass just outside the village. However, as they arrive at their plane and prepare to go home, a group of bandits attacks them. They try to steal the plane from them for their own purposes, but Michael and Diane fight extremely hard to rightfully take what is theirs. The fight escalates, and ends with the two missionaries barely escaping with the plane and their lives. Thinking that the worst is over, they return home to Texas in order to plan the next mission trip.
Back in Mexico, the gang that attacked the Irelands is far from happy. One of their people was killed in the scuffle over the plane, and this fills them with extreme rage. The only thing that they know to do is to seek revenge on those who killed one of their own. They want the Irelands to feel the pain that they experienced at the loss of a loved one. They decide to kidnap Michael's daughter, Sophie, in order to teach them a lesson. They formulate a plan to attack when the Irelands next visit Mexico.
Mission Air plans another trip to Mexico, not knowing how dangerous this particular trip will be. When they arrive, Sophie is stolen from them, and Diane realizes that it is the Mexican cartel trying to seek revenge. A frantic search for the young girl begins, causing Diane and Michael to risk everything. They are willing to do whatever it takes to get Sophie back, showing their love and dedication to the girl.
In order to rescue her and return them all to safety, they embark on the most dangerous mission they have experienced. In order to fly to the location where Sophie is being held, they must borrow a plane that they are not familiar with and fly at night. They are forced to pilot the plane as low to the ground as possible, in order to remain undetected. Their journey takes them through an extremely dangerous Mexican canyon.
They arrive at Villa de Luz and are met face to face by the bandits. A standoff ensues, neither party willing to surrender. The Mexicans far outnumber the Irelands, making their task seem like an impossible one. However, Diane and Michael rely on the most powerful one of all, Jesus Christ, in order to bring Sophie safely back home. Their battle with the bandits shows who truly is in control; God in heaven.
Mission Air is a fast-paced and faith-filled journey that will leave viewers on the edge of their seats. Gripping and heart-wrenching, this film is an incredible work of art that depicts some of the trials and dangers that missionaries experience on the battlefield.
Stronger Than an Army
Mission Air shows the struggle that erupts between missionaries and the people that they are ministering to. Life on the mission field is far from easy, and often includes dangerous and life-threatening situations, such as the one that the Irelands experience in this film.
Diane and Michael are faced with extreme opposition when they visit Villa de Luz. The Mexican gang tries to keep them from leaving, as they want to abscond with their airplane. However, that plane is extremely necessary for the Irelands' work on the mission field. Without it, travel between their home base in Texas and Mexico would be extremely difficult.
Things go awry when they are attacked while trying to get into their airplane to fly home. The gang that attacks them is very violent, and they are forced to fight back with violence. Unfortunately, this results in the death of one of their members. The Irelands do not realize that someone has died, and barely manage to escape with their lives.
This death causes the gang to become very angry and they execute their plan to kidnap Sophie. This pits them directly against the Irelands in what turns out to be a hate-filled and violent battle. As Diane and Michael arrive at Villa de Luz in order to rescue their loved one, they are once again met with hate and violence.
However, instead of matching their violence and anger, the Irelands decide to take a different approach. They cannot win this battle by sheer force and their own strength, as they are greatly outnumbered. In order to truly win this fight and get Sophie back, they must rely on someone much stronger than themselves. They call on God and place their faith in him, trusting that he will take care of them.
Faced with an army much bigger than they are, they realize that God is the only one who can save them and help them win this fight. Their amazing faith shines throughout Mission Air and teaches viewers that God is stronger than anything and anyone on this entire earth. Their amazing journey of faith and the risks that they take to save the ones they love provide viewers with important lessons about trust and truly believing in the power of God.