---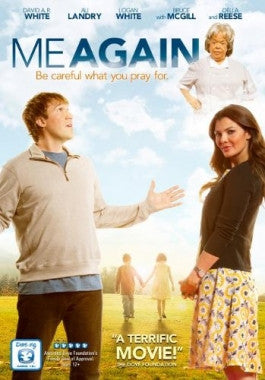 Sale
Me Again DVD
Watch Trailer
Additional Information
Cast: David A. R. White, Ali Landry, Logan White
Director: David A.R. White
Producer: Jeffery Peterson, Anna Zielinski, Michael Scott, David A.R. White, Russell Wolfe
Dove Approved: Dove Approved Ages 12+
Run Time: 88
Subtitles: English
Closed Captioning: Yes
Region Code: 0

See More
Sale price $5.99 Regular price $9.99 You save 40%
Estimated arrival between and for USA.

---
You might also like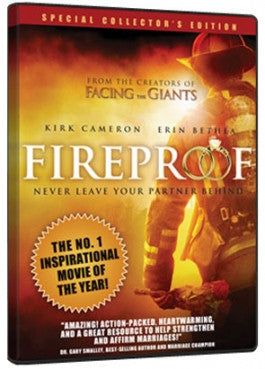 Sale price $5.99
Regular price
$14.99
Sale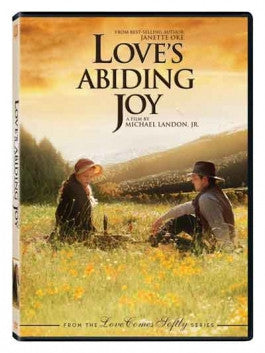 Sale price $5.99
Regular price
$9.98
Sale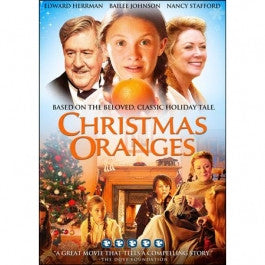 Sale price $5.99
Regular price
$19.98
Sale
—
Sold Out
Me Again DVD
Me Again is a hilarious Christian film that follows a man named Pastor Rich. He is very weary with life and with current circumstances in the world, and this causes great emotional strain on him. He no longer has a passion for his job and is very discouraged. Nothing seems to wake him up, until he begs God to restore him. This brings Pastor Rich on a journey of seeing things from a host of other people's perspectives, as he is placed in their bodies and starts living their lives. When this adventure finally comes to a close, he is left with a new appreciation for his life and a renewed passion for his job and his duty as a minister. This film is hilarious, family-friendly, and full of humor as well as touching life lessons. Me Again is a film that you and your family will not want to miss as it flawlessly blends humor with a poignant message.
Synopsis
Me Again opens with the character of Richard Chaplin. He is a minister and has, until this point, enjoyed and done very well at his job. Unfortunately, recent events have started stacking up on him and causing him to feel worn down. He is very discouraged and does not have much hope for the future. Even his marriage is slowly starting to fall apart. Pastor Rich and his wife no longer see eye to eye and she is overwhelmed by his constant discouragement and negative attitude.
Many times throughout this, Pastor Rich finds himself wishing that he could be anyone other than himself. He is tired of his life and does not want to continue on. He has not lost the will to live, just the will to live his own life. He considers taking drastic measures and completely removing himself from all he has known and reinventing himself, but he realizes that this is a huge step that could very well cause many problems. Me Again finds Pastor Rich questioning God and asking why he is facing this huge battle with discouragement.
This film watches as he slowly starts to feel the weight of everything pressing down on him. Because he is a pastor, he hears many different stories and does not always see the bright side of things. People come to him with their problems and expect him to be able to just hand out answers and solutions that will fix their lives. Now, his own life is falling apart and the only way that he can think to fix it is to escape. However, Me Again shows that this is not the plan God has for his life. This strain takes a toll on him in a very obvious way, when a couple comes to him for advice about their marriage. They are under great financial pressure, and the father talks about how he views the baby as a huge financial burden and has a hard time appreciating its life. Pastor Rich laughs in his face, seemingly maniacal, and responds that getting a divorce lawyer will be much more expensive, so the couple should stay together.
Then, in a hilarious scene, Pastor Rich is shown giving a sermon about the prodigal son. Within this sermon, he starts to go slightly crazy and even refers to the prodigal son as a "rock star". His vocabulary becomes quite colorful as he injects his sermon with zany and insane humor that definitely does not belong in a sermon. The congregation begins to worry greatly about their own pastor and this drives him even further to the brink of insanity. Me Again shows the desperation with which Pastor Rich is crying out to God. He wants to love his life again and wants to fulfill his purpose, but cannot seem to do this now. He begs God to show him what he is supposed to do and teach him a lesson on contentment, and something quite unexpected happens.
Pastor Rich wakes up to find that he is no longer himself. He is having a literal out of body experience, and finds himself in someone else's body. He goes on to live their life and experience their day, which gives him a vastly new perspective. Soon, new problems arise that he never expected, as he lives someone else's life. Their own worries and burdens are presented, and it puts his own into perspective. He gains a whole new viewpoint on life and sees that he was meant to live his life and his alone. Me Again no longer finds him wishing to be anybody but himself, but wishing that he could go back and return to his life. He is filled with a desire to restore his marriage and return to leading his congregation in the way that he once did. Finally, he wakes up from this strange adventure and is back in his own body.
From here, Pastor Rich makes a very important decision and decides to be content with his own life. He is once again himself and can go forward with passion and boldness for his congregation. He leaps back into his church and becomes the spiritual leader that they used to respect. He makes amends with his wife and promises to improve his attitude on life, which will greatly help their marriage. Because the Lord helped him gain a new perspective, Pastor Rich is once again filled with a zeal for life and an incredible heart to serve others. Me Again drives this point home when he is able to help a woman who deals with the problem of self-loathing. She goes so far as to tape sticky notes to her mirror that demeans her character and soon enough, she begins to believe them. Pastor Rich is able to give her a new perspective on life and help her learn to love who she is.
Me Again is a hilarious, family friendly film that will appeal to viewers of all ages. Filled with entertainment and side-splitting moments, this film also drives home a point about being content and finding joy in one's own life.