---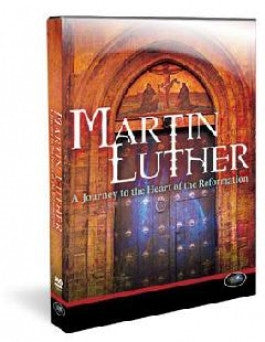 Sale
Martin Luther: A Journey to the Heart of the Reformation DVD
Watch Trailer
Additional Information
Producer: Ambassador Films
Languages: English
Release Date: 7/15/06
Run Time: 57 Minutes
Screen Format: FS
Closed Captioning: No
Region Code: 1

See More
Sale price $9.90 Regular price $14.99 You save 34%
Estimated arrival between and for USA.

---
You might also like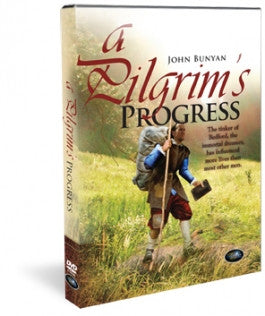 Sale price $4.50
Regular price
$14.99
Sale
—
Sold Out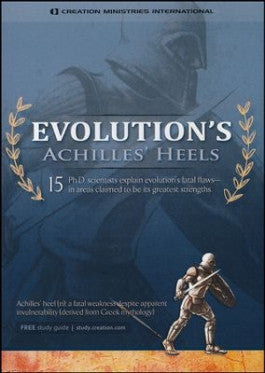 Sale price $9.99
Regular price
$21.99
Sale
—
Sold Out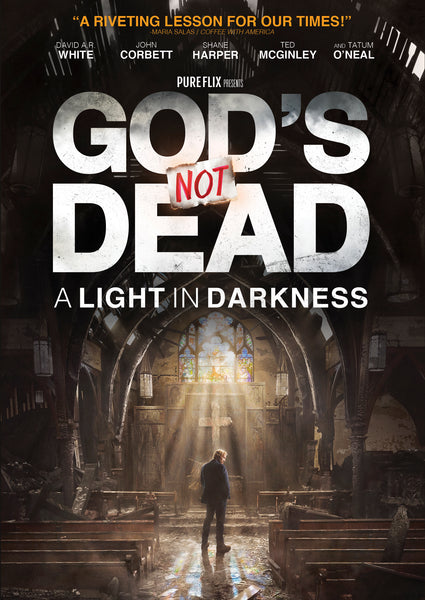 Sale price $17.99
Regular price
$24.99
Sale
—
Sold Out
Martin Luther: A Journey to the Heart of the Reformation DVD
In Wittenberg, Germany Martin Luther's daring protest was posted in the outsides of the Castle Church. Little did he know the effect of that written document. This event turned out to be a phenomenon, rocked the foundation of the primitive church and altered society's religion and politics.
In that time the church was in control, however, Martin Luther's response to Tetzel the monk, who sold papal indulgences, shined a light to Europe and the rest of the world.
The documentary Martin Luther: A Journey to the Heart of the Reformation DVD takes viewers to the most important places regarding Martin Luther's life. From Eisleben where he was born, Erfurt the place where he studied and was in the service of the monastery, Wartburg Castle where he was imprisoned and Wittenberg where most of his life took place. There in Wittenberg are the famous doors where his 95 theses was nailed on, the place where he would preach, and where he lived.
The story of Martin Luther from
Martin Luther: A Journey to the Heart of the Reformation DVD
Martin Luther was born in Eisleben, Germany. His parents were Hans and Margaret Luder. He grew up in Mansfield, Germany and his father was a miner in the community's copper mines. From a very young age Martin was sent to Latin school.
And when he was 13 years old, he attended the University of Erfurt and studied law.
In university, he achieved in his studies and received his bachelor's & master's degrees in the shortest amount of time permitted by the institution. He was known for his ability to speak in debates and was nicknamed "The Philosopher."
When Luther from Martin Luther: A Journey to the Heart of the Reformation DVD was 21 years old and finding his way through a storm, a lightning bolt struck near him. He shouted for help and promised to become a monk. He kept his promise, gave away what he owned and entered a monastery. There he was dedicated to his life as a monk. He immersed himself in prayer, he fasted and abstained from many different things. He went many days without sleep and survived through cold temperatures without anything to cover himself with. With all that he did he wanted to love God in the deepest way but found no comfort and was somewhat scared of God's anger. Occasionally Luther would read Romans 1:17 (The righteous will live by faith.) that would later become the text that inspired the reform. He would always focus on the word righteous and not on the word faith. He thought how could a person live by faith if they were not righteous? Early on he did not like the word righteousness since he had been taught that God was righteous but would punish those who were unrighteous. He understood in that moment that it would be impossible for him to live by faith because he wasn't righteous.
He was then instructed to study his doctorate in the Bible and went to give classes at Wittenberg University. During his time there through mid 1510's he studied Psalms and Romans. He then understood that the righteous live because of God's grace and mercy, therefore, they have faith. This sort of epiphany changed his life and way of thinking. Because of this new comprehension, his way of thinking began to change and other realizations came to him.
Martin Luther from Martin Luther: A Journey to the Heart of the Reformation DVD realized that the church was no longer what it was originally intended to be, it now was a group of those who had been granted faith. He now knew that Salvation didn't come because of the sacraments but by faith.
In 1517 Johann Tetzel was found selling indulgences and Luther publicly objected to it. He said that those papers were made by the church for the people or for the dead since those documents would release them from the punishment because of their sins. He then challenged the church's indulgence trafficking and announced a public debate where he announced the 95 theses he had written. Those documents written by Martin Luther scattered all across Germany as an announcement to reform and became an issue for the authority of the church. In 1519, in a debate Luther declared that a simple person who is equipped with the Scriptures was in a higher level than the pope and council. He lessened the amount of the sacraments from seven to two which is baptism and the Lord's Supper. one point he married a former nun Katharina von Bora which to many was a scandalous event.
Martin Luther from Martin Luther: A Journey to the Heart of the Reformation DVD accomplished many things throughout history. He translated the Bible to German which to this day is a literary achievement. He wrote the beautiful hymn "A Mighty Fortress is our God" and published the Larger and Smaller Catechism which have guided and inspired people from many beliefs. Later on in his life, he suffered many illnesses but kept himself very active. At one point in 1531, he suffered sickness and exhaustion for approximately 6 months but he preached more than 170 sermons, wrote more than 10 large documents, worked on the translation of the Old Testament and traveled to many places. In 1546 he passes away. Looking at it from a larger scale, the work of Martin Luther and his reform made a global effect that pushed the transition from the Middle Ages to the welcoming of the modern age. It's been known that in several libraries there are more books about and by Martin Luther than any other individual with the exception of Jesus from Nazareth.
Martin Luther: A Journey to the Heart of the Reformation DVD was released in the summer of 2010 and was produced by Ambassador Films. The documentary is 90 minutes