---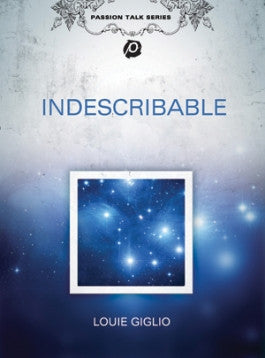 Sale
Sale price $8.99 Regular price $12.99 You save 31%
Estimated arrival between and for USA.

---
You might also like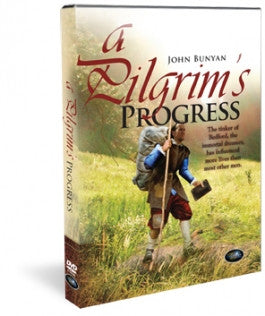 Sale price $4.50
Regular price
$14.99
Sale
—
Sold Out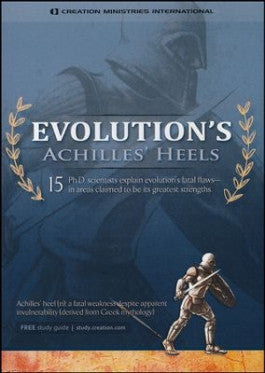 Sale price $9.99
Regular price
$21.99
Sale
—
Sold Out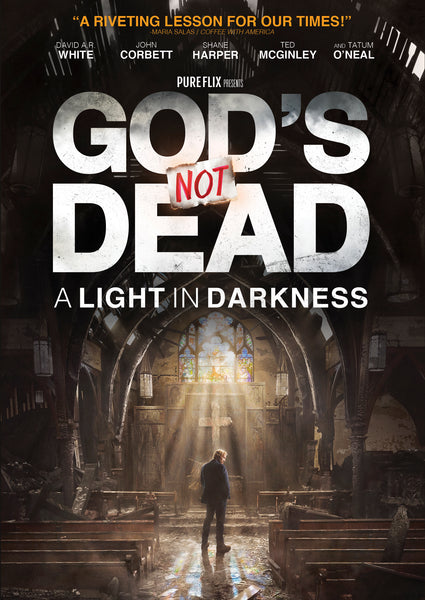 Sale price $17.99
Regular price
$24.99
Sale
—
Sold Out
Louie Giglio: Indescribable
Indescribable, a film made by Louie Giglio, is a beautiful testament to the power of God and his works throughout the world. Rife with wondrous images and stunning cinematography, this film is dedicated to showcasing the world that God has created. As the Bible says, the heavens declare his glory and the earth is filled with his splendor. Our universe is vast and gigantic, showing us that we are just a small piece of a much bigger picture. We are tiny and inconsequential when we are compared to the universe. God himself is bigger than everything in this world and this galaxy, and he created everything in the universe. He is full of awesome power that we can only begin to understand, and Indescribable is Giglio's attempt to show viewers some small portion of this.
Though he is so large and so powerful, our creator God has taken the time to form each one of us. He knows all of our names and is always there for us, listening to us and loving us. His love for his people is as vast as the universe and deeper than the largest ocean. His love for us is so deep that he even sent his only son, Jesus, in order to rescue us from the depths of sin. We are a fallen people and without him we have no escape from our sinful nature. Indescribable shows the spectrum of God's character, from his love for the most inconsequential of beings, us, and his amazing power that formed the entire universe. Viewers will be treated to scenes of great visual pleasure and images that speak of the great power of Christ. This film is captivating and filled with breathtaking footage and powerful passages of Scripture.
The Glory of God
Louie Giglio, creator of Indescribable, is a part of the Passion Movement. This movement is a group of people that seek to promote the glory of God and fill viewers with a new passion for Christ. By focusing on his amazing glory and power, Giglio hopes that they will be renewed in their faith and sent on an amazing spiritual journey. He has been instrumental in creating the Passion Talk series, a collection of talks revolving around spiritual lessons to renew viewers' passion for Christ. These talks will change your life and fill you with a new hope and restore your faith in Christ.
The key thing that Indescribable, as well as other videos in the Passion Talk series, focus on is the glory of God. For instance, this film focuses on the design of the universe and the amazing and complex way the individual pieces of the world fit together in order to form a masterpiece. God's creation proclaims his glory in a way that nothing else can. It is impossible to deny that there was an intelligent designer behind everything in this world, which is something that greatly supports creationist ideology. Indescribable is filled with beautiful and breathtaking cinematography that showcases God's wonders and the amazing creation that he has placed on this earth. From start to finish, Giglio proves just how big and amazing the God of the universe is.
He talks about how we as humans view our own accomplishments as amazing. We congratulate ourselves on a job well done when we think we have created something amazing. However, he then "zooms out" and shows viewers just how small and unimportant we truly are when it comes to the entire universe. We are but tiny beings placed in a vast and complex universe. Our creations are nowhere near as complex and intricate as the designs that God has made, and he has created the entire universe and everything in it. The heavens truly declare his glory and Indescribable proves this.
Every piece of creation ties back to God in a remarkable way. Every single thing on this earth has a unique and intricate design that shows it was made by a loving and intelligent creator. God had a design in mind for this earth when he created it, and the result is nothing less than this. Creation is begging for the eyes of humans to see it as what it is: God's handiwork and his masterpiece. When he created the world, he stated that it was good, and this is absolutely true. His creation is amazing and complex, masterfully designed. When he created humans, he said that it was very good, and this is also true.
Giglio goes on to talk about how we are God's workmanship. We were crafted by his hands and built to do his good works. Everything we do on this earth should point back to God. One catechism says that the chief end of man is to declare God's glory, and this is very true. The reason that we have been placed on this earth is to bring glory to God. All of our days should be filled with this task and our main goal in life should be to promote the wondrous works of our Creator. Indescribable is Louie Giglio's amazing way of fulfilling that charge. He proclaims the glory of our Lord throughout every minute of this film. Viewers will be filled with a new passion and a renewed spirit of hope as they watch this film. Those who doubt the amazing presence of God and the works he has done will no longer have doubts after viewing Indescribable. Giglio masterfully weaves heartfelt testimonies and speeches with undeniable proof and photographs and video clips that attest to the glory of God.
As the workmanship of the Lord, it is our job to declare his glory. Giglio challenges viewers to share what they have learned with the world and to proclaim his glory forever. That is our goal on earth, and Indescribable shows that Louie Giglio is taking this very seriously. Every creation by the Passion Movement is filled with faith and amazing testaments to the work of our glorious Lord Jesus Christ.