---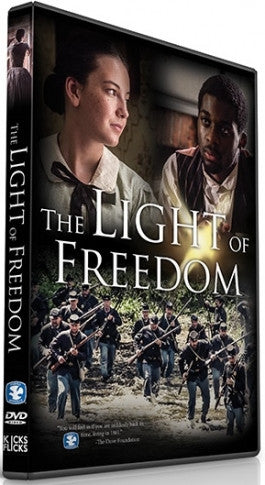 Sale
The Light of Freedom DVD
Watch Trailer
Additional Information
Director: Kim Robinson
Producer: Kim Robinson
Languages: English
Dove Approved: Dove Approved Ages 12+
Run Time: 123 Min
Screen Format: WS
Subtitles: No
Region Code: 0

See More
Sale price $5.00 Regular price $14.99 You save 67%
Estimated arrival between and for USA.

---
You might also like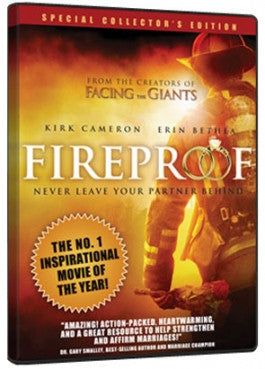 Sale price $5.99
Regular price
$14.99
Sale
—
Sold Out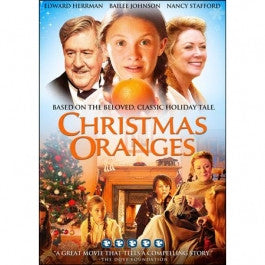 Sale price $5.99
Regular price
$19.98
Sale
—
Sold Out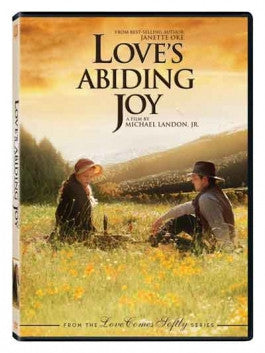 Sale price $5.99
Regular price
$9.98
Sale
—
Sold Out
The Light of Freedom DVD
In a time when railroads were being laid, and the events mounting to Civil War were brewing, another kind of railroad was being built, another kind of war being fought. Illegally and during the cover of night, Underground Railroad workers were rescuing slaves from the south, and bringing them across the Ohio river into freedom. Be inspired as you travel back to 1861, to a scene where people risked their very lives to bring a slave into the freedom of the north, and into the light of freedom.
The Scene
Light of Freedom is a story inspired by true events. Talk of Civil War was rampant and first days were imminent. Abraham Lincoln had called on the north to send their troops, and for able-bodied men to fight for the freedoms of the north. At that time another war was being waged, one against slavery. The famous Underground Railway had been in existence for decades before this story. For most in the north it was viewed as a noble mission that some took up to rescue slaves from the horrors of the south. Such indignation rose up, that soon after slaves started escaping north, bounty hunters were being sent from the south to reclaim slaves, backed by the Fugitive Slaves Act of 1850, and take them back to their owners. Enter the lives of the characters such as an underground railroad station manager, William Hanby (Jade Metcalf), a freed slave helping others find freedom, Jackson Cumberland (Tony West) and a freed slave missing his family back across the river, Samuel Woodson (Evan Candler).
The film starts with the townspeople talking and listening to speeches at the local church. The talk is of war, to follow the call of their president to take up arms. Those that are left, do whatever the things they are able to assist in the war, and some take to aiding the Underground Railroad that Mr. Hanby is a station manager of. As the townspeople just north of the Ohio river start to hear of someone aiding the bounty hunters in their own town, young Anna Hanby (played by Leah Distellhorst) with the help of some friends, starts some investigating of her own. Eventually, a talk between this person and her father, William Hanby (played by Jade Metcalf) leads them to a focal point in the movie, the question of whether the laws that man have written trump the laws of God.
First thoughts of the film
There are a couple of things that are present that make this a great movie. First, that this is another good Christian film that explores the history and realities of the struggles of those who sought to bring slaves into the north. Their lives and works should be remembered and revered. May they inspire for years to come and prompt us in return to set free people in various kinds of modern day bondage or slavery. Second, presenting of the age old problem of God's law versus Man's law. There are many examples in history of such men and women who were of such conviction and were not blown back and forth by the winds of influence that existed. Highlighting these conversations again and again bring the relevance of this argument to whichever time we are in. This tension of God's law and man's law, living for God or living for man, has always existed, and always will until the Lord comes back. So I think it's great that, as many times as we can, in as varied ways possible as we can, we let stories like this remind us of the truth, and this ever present tension of God's ways and man's ways.
This is a fantastic Christian family film, with no over the top violence or language or sex, making it a great film to watch and talk about on a Friday night with adults and children of all ages. It's clean, and for some who are expecting for a more gripping viewing, something more evocative equal to the seriousness of the topic at hand, then you may be a bit disappointed. It's a great and clean film.
The strong points of the film are the messages the director successfully communicated, that I mentioned above. But they missed out on a chance to communicate the true dangers of the risks of bringing slaves over the river. There was no depth there.
Light of Freedom was directed and produced by Kim Robinson and KICKS Flicks, and was released in October of 2013. Dove.com gives it 3/5 doves. IMDb gives it a 5.7 out of 10 stars. This is film is not yet rated.
No language, smoking or sex in the film. Even the sounds of gunfire were dampened either by the sound technician or it was just the kind of special effects used on set. There are scenes of violence and explosion, but no blood is shown. This emphasizes the family friendliness of the movie. The movie would be great for showing in schools for it's clean content and timeless message. It has strong Christian themes, with people holding Bibles, and scenes at church, so when showing just know it has redemptive themes to it, not as a reason not to show it, but for the presenter's knowledge.