---
Left Behind Trilogy 3 DVD Collection
Watch Trailer
Additional Information
Cast: Kirk Cameron, Lou Gossett, Jr., Chelsea Noble, Brad Johnson, and Clarence Gilyard.
Director: Craig R. Baxley
Producer: Nicholas D. Tabarrok, Anore Van Heerden
Languages: English
Screen Format: FS
Subtitles: English, Spanish
Closed Captioning: Yes
Region Code: 1

See More
Sale price $16.49 Regular price $24.99 You save 34%
Estimated arrival between and for USA.

---
You might also like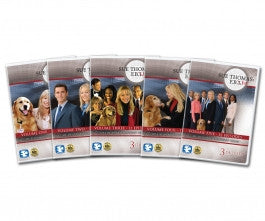 Sale price $95.99
Regular price
$119.99
Sale
—
Sold Out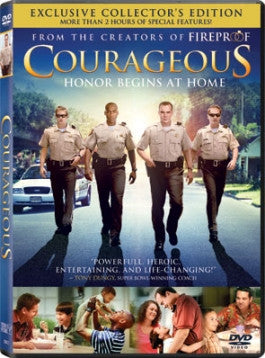 Sale price $5.99
Regular price
$24.99
Sale
—
Sold Out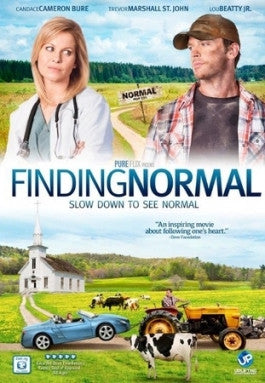 Sale price $8.99
Regular price
$14.99
Sale
—
Sold Out
Left Behind Trilogy
Based on one of the most popular Christian book series of all time, the Left Behind Trilogy 3 DVD Collection combines all 3 movies into one boxed set. Relive the mystery, drama, and excitement as the world is suddenly thrown into chaos and turmoil on account of millions of people suddenly disappearing off the face of the earth.
No trace of them is left behind, and the only commonality between those who were taken is their faith in God. Follow airline pilot Rayford Steele (Brad Johnson) as he attempts to calm the fears of those left behind on his plane. Explore the intrigue of what's really going on behind the politics of this catastrophe with Buck Williams (Kirk Cameron). And see the new world as it unfolds into chaos from the perspective of Rayford's daughter, Chloe Steele (Janaya Stephens).
The Left Behind Books
The Left Behind saga has easily become one of the most renowned and recognized Christian fiction series, creating 4 movies, 16 books, a children's book series, and a variety of other spinoffs. The first book, Left Behind, was released in 1995 to critical acclaim, and quickly became a best-selling novel. Several other novels in the series also made the New York Times Best-Seller list, and by the time the 16th book came out in 2007, it had sold over 65 million copies.
This series spans the entire seven years of tribulation, starting directly before the rapture and continuing all the way to the Lord's triumphant return. This series is more than just a warning or a series designed to preach at people about the coming end times, this series is also an incredible thriller. Featuring many different dangerous and intense situations, the protagonists in this film are always faced with challenging and difficult trials at every turn.
Film Adaptation
After the success of these books, it was decided that Lahaye and Jenkins would develop this popular series into a movie adaptation. Eventually, it was decided that Cloud Ten Pictures would produce the films and Kirk Cameron (star of Growing Pains) would be cast as one of the leads, Buck Williams. Chelsea Noble was also to be cast as Hattie Durham, and Brad Johnson was chosen to play the patriarchal pilot, Rayford Steele.
These films were originally released direct-to-video in the early 2000's but they have still managed to make an incredible imprint in media and in our culture. These films have helped many people come to realize about what is going to happen in the end times and how they need to make decisions for their lives now.
Something about this series and its concept has stuck with people over the years. People begin to wonder what the rapture would really look like and question how the end times are really going to play out. The book of Revelation is not an easy one to understand, and it's admirable of Jerry B. Jenkins and Tim Lahaye to create this series. Their goal is to try and help bring knowledge and understanding to what events are being described in the book of Revelation. While no one truly knows how everything is all going to play out in the end, Jenkins and Lahaye give us a solid idea, or a theory of what is going to happen in the end times.
The Left Behind Trilogy 3 DVD Collection features the three original films, Left Behind, Left Behind II: Tribulation Force, and Left Behind III: World at War. This Christian DVD set also includes a disc of bonus features with a special behind-the-scenes documentary, showing what it was like to film, edit, and produce these three movies.
Left Behind
In the original Left Behind movie, originally released in 2000, the end times begin as millions of people disappear off the face of the earth. Rayford and Chloe Steele are two of the many that are left behind, and together they must figure out how to make sense of the new world around them. Meanwhile, Buck Williams, a reporter for GNN news investigates mysterious politics and intrigue and begins to draw closer to rising politician Nicolae Carpathia. Through his research, he begins to discover what a dangerous place the world is about to become, and that the Anti-Christ spoken about in the bible is about to take power.
Left Behind II: Tribulation Force
In the second film, Left Behind II: Tribulation Force (2002), the battle continues as Buck Williams, Rayford Steele, Chloe Steele and pastor Bruce Barnes (Clarence Gilyrad) unite to form a tribulation force, bent on stopping the newly instated anti-Christ, Nicolae Carpathia. While they may all be united in their faith in Christ, they find that the road begins to get even harder as they begin to face persecution for their beliefs.
Buck and Rayford continue to fight Carpathia from behind the scenes however they can, and Rayford even takes a job as Carpathia's pilot. Because of their close proximity to Carpathia, they are able to combat several of his schemes. However, being so close to the anti-Christ also causes dangerous situations and results.
Left Behind III: World at War
In the third and final film in the trilogy, Left Behind III: World at War (2005), Carpathia begins to step up his attack, detonating nuclear bombs all across the earth, wreaking more havoc and causing war to envelop the entire world. Stakes also get higher for the tribulation force as they experience loss and tragedy that begin to shake up and test their faith.
Buck and Chloe also work to destroy the Global Community, a new one-world government set on uniting the whole world under one order. Experience the epic conclusion to this thrilling trilogy in Left Behind III: World at War.
This DVD set is the best way to experience the Left Behind movie trilogy. If you have read the Left Behind books and want to relive that experience through film, the Left Behind Trilogy 3 DVD Collection is the best way to do it.
The Left Behind Collection has a combined running time of 284 minutes, has English and Spanish language tracks, English subtitles, and is rated PG-13 by the MPAA