---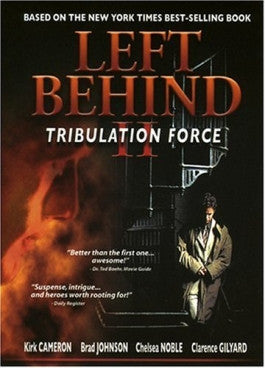 Sale
Left Behind II: Tribulation Force DVD
Watch Trailer
Additional Information
Director: Bill Corcoran
Producer: Nicholas D. Tabarrok
Languages: English
Release Date: 12/31/65
Run Time: 94 minutes
Screen Format: FS
Subtitles: English
Closed Captioning: Yes
Region Code: 1

See More
Sale price $5.99 Regular price $7.98 You save 25%
Estimated arrival between and for USA.

---
You might also like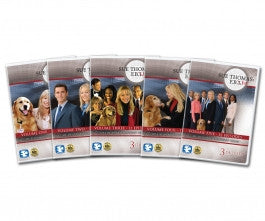 Sale price $95.99
Regular price
$119.99
Sale
—
Sold Out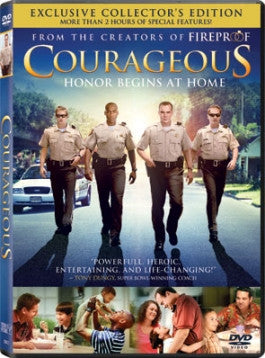 Sale price $5.99
Regular price
$24.99
Sale
—
Sold Out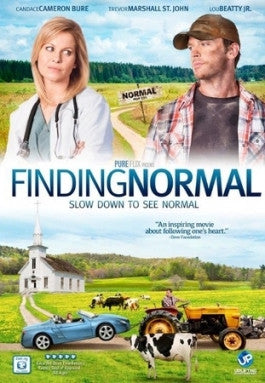 Sale price $8.99
Regular price
$14.99
Sale
—
Sold Out
Left Behind II: Tribulation Force
Left Behind II: Tribulation Force is a gripping tale that details the aftermath of the Rapture and the revealing of the Anti-Christ. In the wake of these devastating events, a group of rebels begins to form. This group, made up of Buck Williams, a popular television journalist, Rayford Steele, an airline pilot, and his twenty year old daughter, Chloe, bands together as believers in Christ to give others hope in an extremely fractured world. This small group of believers calls themselves "The Tribulation Force" and set out to convert those left on earth to Christianity. This movie is a powerful drama that follows the lives of those living in a world overtaken by evil. It is a dramatic depiction of the war being waged against good and evil.
The Beginning of Left Behind
Left Behind II: Tribulation Force is the second Christian film in a trilogy. It is preceded by Left Behind: The Movie and is followed by Left Behind III: World at War. The first film in the series is not the story of those who were taken to heaven, but is the story of all who were left behind. The movie begins by detailing an attempted attack on Israel by Russian jets. This causes turmoil in the world and causes people to become afraid of what could happen. However, before the attack is completed, the entire group of jets is mysteriously destroyed. Buck Williams, a television journalist, embarks on a journey to unravel the mystery of these jets.
Soon, multitudes of reports of abandoned cars, children left alone, and disappearing people start flooding in. The world is turned upside down as families start mysteriously losing loved ones. Buck Williams loses his wife and son and becomes extremely determined to find out what is happening in the world.
Williams befriends a pilot named Rayford Steele. After God takes hold of his heart, Steele is converted and becomes a believer in Christ. A pastor explains to Steele that the turmoil on earth is a result of the rapture. All of the believers in Christ were taken up to heaven, as all the rest were left on earth to endure the tribulation. Steele becomes aware that the only thing that will save him now is faith. The next seven years on earth, led by the Anti-Christ, are to be the worst seven years the earth has ever endured. Williams hears this account from Steele, and yet still refuses to believe. He attempts to take matters into his own hands, but is only met with opposition. The Anti-Christ threatens Williams, and it is then that he realizes Steele was right. He is driven to his knees and becomes a Christian. After this, he returns to find Steele, and together, they form an alliance. When the world is being torn apart and destroyed by evil, the only thing that will see them through is their faith in Jesus Christ.
Left Behind: The Books
Before they were made into Christian movies, the Left Behind stories belonged to a series of books. This series included sixteen books, written by Tim Lahaye and Jerry B. Jenkins. These books covered a multitude of topics, including pretribulation and a Christian perspective on the end times. As soon as these books were released, they became extremely popular. Many became curious about the content of these books and wanted to know more about what the end of the world could someday look like. They inspired people to return to their Bibles and see what God had to say about the end times. Though the stories were fictional, Lahaye and Jenkins caused people to explore and research the rapture, among other subjects.
Lahaye and Jenkins were inspired to write these books because of movies directed by Russell S. Doughten. The films that inspired them were based on the topic of the rapture and the second coming of Christ. Originally, the stories were completely Lahaye's idea. He began envisioning a series of books that portrayed what he believed will happen in the end times. Jenkins was brought on to do the actual writing of the books, as Lahaye did not wish to write them himself.
The very first book begins with a married pilot flirting with a flight attendant on his plane. Lahaye witnessed such an event as he sat on a plane in 1994. He thought about the rapture often and wondered at this moment in time, "What would happen if the rapture were to suddenly begin right now?" This thought began to grow into something more, and he eventually came up with the idea for the series of Left Behind books.
This series had a severe impact on many people, as it was different than anything being released at the time. Instead of being a feel-good Christian story that was not deeply intellectual, it challenged readers to think about what would happen were the rapture to begin. The books were written with great detail and were intended to provoke deep thought and reflection. Out of the sixteen novels, seven of them reached number one on the bestsellers list of the New York Times, USA Today, and Publishers Weekly.
Newsweek magazine called Lahaye and Jenkins "the new prophets of Revelation". Lahaye wrote these stories firmly believing that what he was writing about is what is truly going to happen in the end times. What is depicted in these novels is not completely what is depicted in the Bible, but is simply Lahaye's interpretation of what he believes is going to happen. This is an important factor to keep in mind when reading the books or viewing the movies. As always, it is vital that one trusts the Bible alone to be a complete truth. However, this series is a gateway into deeper thought on the subject of the end times.
Left Behind II: Tribulation Force is rated PG-13 by the Motion Picture Association of America, for themes of violence and some intensity. It is strongly recommended that parents view all content to determine what is appropriate for their children.