---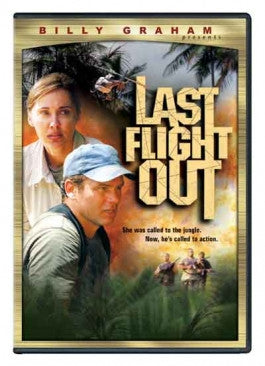 Sale
Last Flight Out DVD
Watch Trailer
Additional Information
Cast: Richard Tyson, Bobbie Phillips
Director: Jerry Jameson
Producer: Melissa Barrett
Languages: English, Spanish, Portuguese, French
Run Time: 82 Minutes
Screen Format: FS
Subtitles: English
Region Code: 1

See More
Sale price $16.45 Regular price $19.99 You save 18%
Estimated arrival between and for USA.

---
You might also like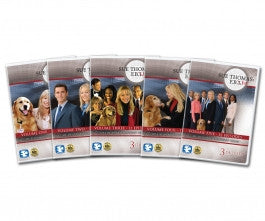 Sale price $95.99
Regular price
$119.99
Sale
—
Sold Out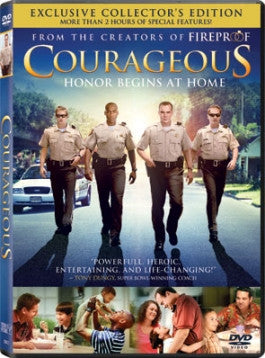 Sale price $5.99
Regular price
$24.99
Sale
—
Sold Out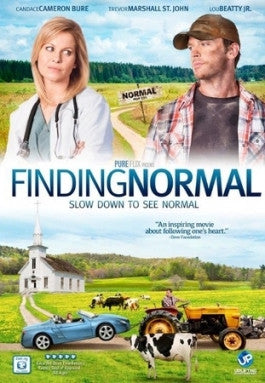 Sale price $8.99
Regular price
$14.99
Sale
—
Sold Out
Billy Graham Presents: Last Flight Out DVD
Last Flight Out is about a young woman who is called to the wilderness as a missionary in South America. There she assists medically to the natives who are strained to labor in a cocoa plantation. News about Colombia's current situation arrives worldwide. Drug lords and fighters have taken command over parts of the jungle, where they oppress natives and enslave them. The young woman's father sends her pilot ex-boyfriend to try to convince her to come back home. She denies leaving until all natives are free from the control of the narco-traffickers.
The story of Last Flight Out DVD
In Billy Graham Presents: Last Flight Out DVD Dan (Richard Tyson) is man who repossesses airplanes and decides to set an explosion diversion to steal a plan and reinstate it to its owner. The character of Dan is of cynicism and has not been able to get some real piloting experience due to an accident that caused his best friend to die therefore the family of the deceased decided to alienate him from them. The sister of Dan's deceased best friend, Ann Williams (Bobbie Phillips) is a missionary doctor placed in a jungle village in Colombia. The area is being terrorized by drug lords and led by malicious Salazar (Rene L. Moreno) who has captured all the men from the village and has forced them to work in cocoa farms. Ann's father, Tony Williams (Cliff De Young), has heard of the status of Colombia where his daughter is doing mission work and asks Dan, Ann's ex-boyfriend to go to Colombia and bring her back. As Dan arrives in Colombia he is greeted by joyous Dr. Mateo Barrero (Adriano Gonzalez) and asks Dan to take him to the village as well since he wants to take some medical supplies and gifts. When Dan arrives to the village, he's given a lesson about the tradition there and is worried for Ann's safety. The terrorists and drug lords menacing the village have located explosives all around so no one has a chance of escaping alive. In that moment Dan lets Ann know that he is her last flight out of Colombia although Ann turns down leaving without taking the remaining people with her. Dan thinks it's an impossible feat since the plane would be overweight.
It's definitely a struggle and difficulty to leave with explosives near and drug lords always in pursuit. Dr. Mateo Barrero from Billy Graham Presents: Last Flight Out DVD chooses to stay and help people escape. Ann and the remaining people from the village are aboard the plane but they can only take off if a head wind helps lift them up. The narco-traffickers arrive, draw close to them and shoot with their firearms just as the head wind comes in and lifts them off of the ground but Ann is hit with a bullet.
As they arrive in another community she starts healing but Dan decides to go back to the village and get Mateo back. With the help of a helicopter pilot of Samaritan's Pride International Relief Fund they rescue Mateo but he's seriously wounded. Mateo shows peace, demonstrates to Dan from Billy Graham Presents: Last Flight Out DVD that he knows where he's going and dies peacefully. That moment made a deep impression in Dan and in that moment he begins to learn to pray.
The cast of Billy Graham Presents: Last Flight Out DVD
Richard Tyson (Dan in Billy Graham Presents: Last Flight Out DVD) was born in Alabama and later on in his life he decides to move to Los Angeles, California to pursue his dream of becoming an actor. Before appearing in Billy Graham Presents: Last Flight Out DVD, one of his first acting jobs was on the popular show "Moonlighting" which starred Cybil Shepherd and Bruce Willis. Since that moment his acting career skyrocketed and continued to work. Recently accepted the Peacemaker Award given to him in Russia. Besides acting, Tyson has directing and producing his own movies as the next endeavors to pursue. Also will always look for characters and stories that seem interesting but also challenging for him.
Bobbie Pillips (Ann Williams in Last Flight Out DVD) finished high school at the young age of 16. In college she started taking classes in law so she could become a litigation attorney. At that time she took some drama classes and due to her professor encouraging her to give acting a try, she moved to Los Angeles. After a few months of being in California, Bobbie was chosen to appear in the 1990's sitcom "They Came from Outer Space."
Before Billy Graham Presents: Last Flight Out DVD, In 1998, Bobbie was the lead in a Paramount franchise called "Chameleon" where the actress used her acting abilities plus her martial arts knowledge. In the early 2000's she decided to leave Los Angeles and move to Costa Rica with her husband. There in Central America both of them built a very successful hotel named "Hotel Casa Chameleon". In addition to hotel managing, she was known in Costa Rica for rescuing animals and defending their rights. Later on Bobbie and her husband decided to sell the hotel and move to Canada. There she began acting again and had many projects to work on. She is an executive producer, a writer, a humanitarian and animal defender.
Billy Graham Presents: Last Flight Out DVD Features
Last Flight Out was released in 2004 and its duration is approximately 80 minutes. The film was produced by World Wide Pictures with an affiliation with River Stone Productions. The film was filmed on its entirety in Puerto Rico. The DVD includes movie trailers for the movies "Love's Enduring Promise" and "The Adventures of Ociee Nash". Directing Last Flight Out is Jerry Jameson (Captive) and writing the screenplay is Toby Lynch. Starring in the film is Bobbie Phillips (Chameleon), Richard Tyson (There's Something About Mary), Adriano Gonzalez (I Witness) and Rene L. Moreno (Band of Brothers).