---
Sale
King's Faith DVD
Additional Information
Cast: Crawford Wilson, Lynn Whitfield, James McDaniel, Kayla Compton, Brandon Correa, Christopher Jon Martin, Michael Leadbetter, Fiona Criddle
Director: Nicholas DiBella
Producer: Nicholas DiBella, Taine Riggio, Marc Wax
Languages: English
Dove Approved: Dove Family Approved
Release Date: 10/21/09
Run Time: 110 min

See More
Sale price $7.75 Regular price $19.99 You save 61%
Estimated arrival between and for USA.

---
You might also like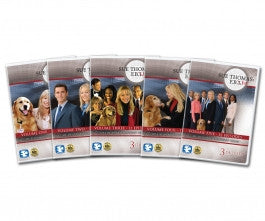 Sale price $95.99
Regular price
$119.99
Sale
—
Sold Out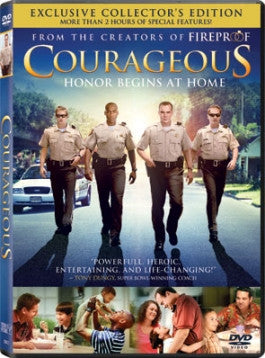 Sale price $5.99
Regular price
$24.99
Sale
—
Sold Out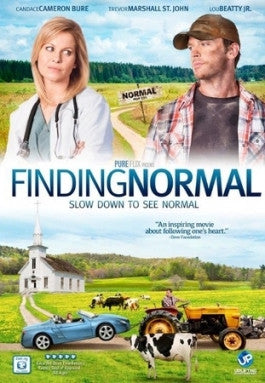 Sale price $8.99
Regular price
$14.99
Sale
—
Sold Out
King's Faith DVD
King's Faith is an action-packed film about the power of new beginnings and a young man's fight to keep his faith. The main character, Brendan King, overcomes his past and finds a new future that gives him hope and a relationship with God. However, this future is soon threatened when his past comes back to haunt him. Can he hold on to the faith that is so new to him and confront the temptations of his old life? Will he be able to stand his ground when a spiritual battle is raging all around him? King's Faith is full of exciting scenes and has a poignant lesson about new beginnings. This film is recommended for families with older children, as it does contain some scenes of intense violence, as well as thematic elements. It was awarded the Dove foundation's seal of approval for children twelve years and older.
Synopsis
King's Faith begins by showing viewers the life of Brendan King, before he discovered a relationship with Christ. He grew up as a foster kid and was immediately involved with the wrong type of people. He was caught up with those labeled as juvenile delinquents, and quickly started running with all the troublemakers. His life started out with fights on the playground, stealing a few inconsequential items, and threatening those around him. However, from there, he was involved in much more serious crimes.
Avenue D is a multi-racial gang that rules the streets where Brendan lives. They are involved in all sorts of business, including the selling of drugs and the illegal smuggling of weapons. Brendan is right in the middle of it all, and is heavily caught up in this. King's Faith finds him as a drug dealer and a gun runner, though he is only fifteen years old. All these changes when a federal raid comes through and exposes the inner workings of Avenue D. Brendan is arrested and taken into custody, where he is imprisoned in juvenile detention until he turns eighteen.
Now that he is eighteen, he is released on parole and is sent to live with a new foster family. He moves in with Mike and Vanessa Stubbs, a couple who is very strong in their faith. Mike pays careful attention to Brendan and does his best to fulfill the father role that he never had. Brendan, under the influence of Mike and Vanessa begins to soften toward the Lord and starts wondering what it would be like to become a Christian. He starts attending a high school near Mike and Vanessa's house, and discovers a group on campus called the Seekers. This group is dedicated to seeking the Lord and helping each other grow in their faith, and Brendan is greatly enticed by the idea. King's Faith finds him pursuing a relationship with God and eventually giving his entire life over to Christ. He becomes very active in the Seekers and helps bring others to Christ as well.
A girl named Natalie Jenkins wrecks her car one day, and Brendan just happens to be there. He helps her get out of the car and saves her life while doing so. Without her, she could be very injured or even dead. The reason she wrecked her car is that she was texting, and she is sentenced to community service. Brendan is also doing community service because of his past actions and he quickly connects with Natalie. He encourages her to join the Seekers and introduces her to a relationship with God. She is surprised at the amazing faith that Brendan has, and is very enticed by this. However, her boyfriend is not happy about her attending these meetings and spending so much time with Brendan. Despite this, she cannot forget the things that Brendan has taught her and continues to attend the Seekers.
King's Faith shows Brendan continuing to mature as he develops a heart for the Lord and a heart for others. First, he developed his own relationship with Christ and later found a passion for bringing others to the Seekers and helping them develop their relationships with God. While out one day, he finds an old house for sale, and quickly comes up with an idea. If he can raise the money for a property tax payment, he wants to buy the house and set it up as a home to give people like him a second chance. Because of the kindness of his foster family, Brendan was given a second chance at life and developed a relationship with Christ. If he had not had this, his life would have been very different and he most likely would have remained in jail for a very long time.
However, as he begins to develop the plans for this home, he is confronted by some of his old friends. They laugh at his newfound faith and taunt him at every turn. Though he is mocked and verbally abused by them, Brendan does not give up. However, things become very hard for him when they tempt him to return to the streets and return to their gang. They offer him wealth and power, things that are very important in the world of the streets. King's Faith shows the battle raging between good and evil as Brendan struggles with this decision. He does not wish to return to the gang and his life on the streets, but his old friends keep popping up in his life. He does not know how to help them without getting drawn into their lives and their actions. Can his faith remain strong and sustain him, though a spiritual battle is raging all around him? Will he make the right choice and better his future or will he be overcome and return to his old life?
King's Faith teaches a powerful lesson about new beginnings and the power of faith. This film is thought provoking and inspiring, as the character of Brendan King discovers what it means to truly have faith that can move mountains.