---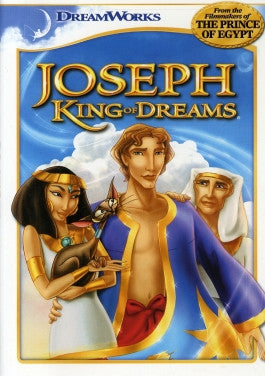 Sale
Joseph: King Of Dreams DVD
Additional Information
Cast: Jodi Benson, Ben Affleck
Languages: English
Run Time: 83 min
Screen Format: WS
Subtitles: English
Closed Captioning: Yes
Region Code: 1

See More
Sale price $3.99 Regular price $9.99 You save 60%
Estimated arrival between and for USA.

---
You might also like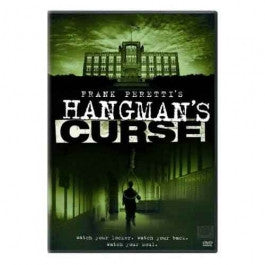 Sale price $3.99
Regular price
$14.98
Sale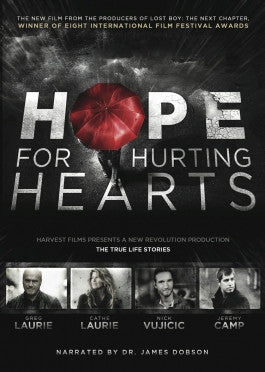 Sale price $3.99
Regular price
$19.99
Sale
—
Sold Out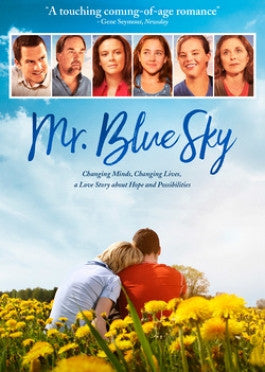 Sale price $3.99
Regular price
$19.95
Sale
—
Sold Out
Joseph: King of Dreams | Christian Movie, Film & DVD
Joseph: King of Dreams is the fantastic 2000 animated drama from Dreamworks Animation that tells the incredible true story of Joseph in the bible and his amazing story from being the favorite of his brothers to his ultimate downfall, all the way to his historic rise again in Egypt. Joseph: King of Dreams is an amazing musical experience that tells the story of Joseph like you've never seen it before. Serving as a prequel to the film Prince of Egypt, the smash 1998 success hit, this film helped popularize the series and both movies served as a great success for Dreamworks Animation, as they tell true Biblical tales. Follow along with Joseph and see his incredible adventure in a powerful animation perfect for kids and adults alike.
Biblical Animation
There have been a number of Christian children's movies designed to relive important Biblical tales, and Joseph: King of Dreams is an excellent addition to the repertoire. It's exciting to see films being made that show the Biblical message and are helping to teaching children about the stories of the Bible. These films help give kids background and a history of the Bible in a fun and engaging way, and they can be a truly wonderful way for kids to experience and learn more about the Bible. The Prince of Egypt was an amazing success and was able to reach millions of kids with the Biblical story of Moses. In Joseph King of Dreams, you will see that same amazing effect as millions of children are once again exposed to a bible story, this time the classic tale of Joseph and his many amazing experiences throughout life. Dreamworks Animation presents this amazing film on DVD, with stunning animation quality and an unforgettable soundtrack.
The Story of Joseph
In the true Biblical account of Joseph, he is born to his father Jacob, and is the favorite of his eleven sons. Jacob loves him, because he is the firstborn of his favorite wife Rachel. This makes Joseph greatly more desirable in Jacob's eyes than any of his other children and because of this, Jacob dotes upon Joseph an excessive amount, angering the other brothers and causing them to turn sour toward him. One day, Joseph awakes from a dream in which his brothers all bowed down and worshipped him. Joseph makes the foolish decision to share this dream with his brothers, who immediately get upset that Joseph thinks that they should all bow down and worship him. And so, the brothers begin to make plans to do away with Joseph. Joseph: King of Dreams follows this plot point and shows the brothers scheming to kill Joseph, or at least make it so he will never be around anymore. They eventually decide to throw him in a pit and leave him for dead, although eventually they decide to sell him into slavery, divide up the money among the twelve of them, and return home to Jacob. They don't return home empty-handed, however. Instead they return with Joseph's coat of a variety of colors, which they purposefully spilled sheep's blood on. They brought it back to Jacob and convinced him that Joseph had been killed.
But this is not where the story of Joseph ends. In Joseph: King of Dreams, we see him brought to the house of Potiphar, a rich and well-known man in the Egyptian world, and Joseph is sent there to work as his slave. Joseph continues to thrive in this new environment and it seems that everything he puts his mind to succeeds. He finds himself slowly being promoted and eventually, he is made the head of Potiphar's household. Soon, Potiphar has nothing to worry about, he simply allows Joseph to run the entire household for him. And because of this, Joseph became well respected in the community. However, the story takes an unfortunate downturn in Joseph: King of Dreams as we see Potiphar's wife begin to tempt Joseph. She tries to convince him to fall into sin, and when he resists, Potiphar's wife ends up getting him into trouble, claiming he attacked her. And so, Joseph is sent reeling to the bottom again, this time in a prison.
But once again, God's providence shines through and Joseph begins to work at the prison, rising through the ranks once more. Soon, Joseph is put in charge of the whole jail cell, where he looks after and cares for the prisoners. After successfully interpreting two dreams for two prisoners, words of his abilities to interpret dreams begin to spread around Egypt. One day, when Pharaoh himself is haunted by dream that he cannot determine the meaning behind, he calls for Joseph to interpret his dream. Joseph does as he is instructed and is able to determine that terror is about to strike the nation of Egypt. They are about to have seven years of plenty, where there will be more food than they can possibly eat. But afterwards, a great famine will ravage the land and make them unable to grow food for seven years. And so, Joseph encourages Pharaoh to stockpile food for the next seven years, so there will be enough to go around when the famine hits. Pharaoh puts Joseph in charge of the whole nation of Egypt and asks that Joseph oversees the entire process. Joseph: King of Dreams documents this whole process in stunning animation and shows how Joseph is forever watched over by God's amazing providence. And then another great spiritual element comes into play at the very end of the movie: forgiveness. In a surprising twist, Joseph encounters his brothers once more when they come to Egypt begging for food. Joseph must decide whether he will forgive his brothers, or turn them away after all they have put him through.
Joseph: King of Dreams is a spectacularly animated classic that tells an amazing Biblical story of forgiveness, providence, and redemption. If you're looking for a children's Biblical movie, Joseph: King of Dreams makes for an excellent choice with its stunning animation, amazing soundtrack, and timeless story.