---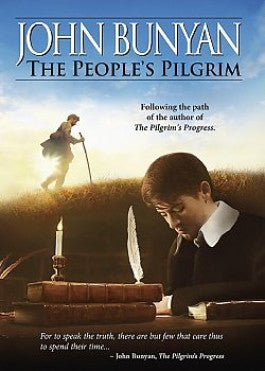 Sale
John Bunyan: The People's Pilgrim DVD
Additional Information
Languages: English
Release Date: 9/5/12
Run Time: 50 Minutes
Region Code: 1
Sale price $5.99 Regular price $14.99 You save 60%
Estimated arrival between and for USA.

---
You might also like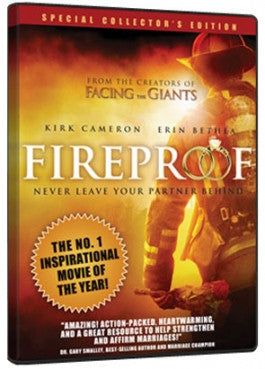 Sale price $5.99
Regular price
$14.99
Sale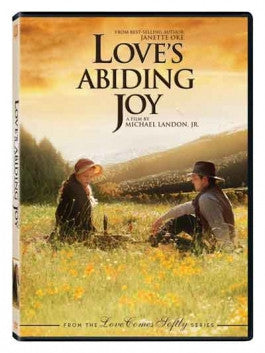 Sale price $5.99
Regular price
$9.98
Sale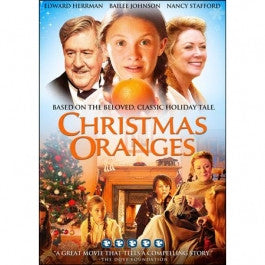 Sale price $5.99
Regular price
$19.98
Sale
—
Sold Out
John Bunyan: The People's Pilgrim
Follow along with the incredible true story of the man who penned one of the greatest Christian allegories ever written, Pilgrim's Progress. In John Bunyan: The People's Pilgrim, you will witness an incredible documentary that tells the life of a man who went through incredible suffering and was even jailed for his religious beliefs. Born to a poor father and mostly uneducated, Bunyan didn't allow anything to stop him from accomplishing his goals. After surviving the English Civil War, he was thrown in jail for his religious beliefs, and it was from this small and uncomfortable jail cell that John Bunyan penned one of the greatest manuscripts every written. This story, written by Bunyan over 300 years ago is still read by millions today and is considered to be one of the most well known pieces of Christian literature in history. If you've ever wondered how this book came to be or the story behind its creation, you'll be amazed by the incredible documentary John Bunyan: The People's Pilgrim.
More Details
John Bunyan: The People's Pilgrim is a release from Vision Video that has an approximate run time of 50 minutes. It tells the story of John Bunyan and is an incredible documentary featuring images and interviews about the life of John Bunyan and everything he went through and endured in his life. Bunyan was a unique life and his story is very unique one well worth exploring. This documentary is well put together and tells a riveting story of a man who was willing to be classified as a nonconformist if it meant taking a stand for what he believed about God. Bunyan was raised during a difficult time in history where religion wasn't well tolerated and because of this he was put in prison for twelve years because of his beliefs. He was willing to stand out from the crowd, and while this may have caused some problems for him in his lifetime his willingness to speak truth has lasted through the centuries as a powerful story of a man who did the right thing for the cause of Christ. Bunyan was able to use his writing talents for the Lord and he created something that could be easily accessible by the people, leading him to become known as the people's pilgrim. Bunyan lived an incredible life and was able to achieve great things and inspire many people to live a life worthy of Christ.
The Story of Pilgrim's Progress
John Bunyan is, of course, most notably known for his story, The Pilgrim's Progress. This book has easily become known as one of the most notable Christian novels ever written, and it has endured centuries and dozens of editions and reprints over the years. The story is essentially an allegory of a Christian's life. It starts off showing a life before Christ, one full of baggage and down in the dumps because they lack God. The name of our protagonist in this story is, of course, Christian, an obvious allusion to a person in Christianity. John Bunyan: The People's Pilgrim tells the story of the man who created this incredible novel, and Bunyan is certainly notable for the many incredible things he talked about in his book.
Through the story, we follow Christian as he encounters many different trials and tribulations. It seems everyone is trying to pull him off the road to the Celestial City. People try to stop him from reaching his end goal by tempting him with the many different desires of the world. The book is a gripping narrative full of insightful characters. It allows the reader to project themselves onto the character of Christian so they can better understand how to handle situations and how they can overcome difficult situations that they find in their life. Eventually, Christian surrenders his life to a higher power and is able to find new life through taking off his burden and continuing on with his life, journeying to the celestial city. Pilgrim's Progress is a powerful story with insightful characters and an overwhelming message of faith and a desire to find wholeness through Christ. It's a motivational story that encourages you to run the race and run it all the way to the end. John Bunyan: The People's Pilgrim tells this amazing story and shows what events led to its author John Bunyan writing this incredible work. He encountered many difficulties throughout his life, and because of the struggles he endured, it inspired him to write this incredible book.
John Bunyan
In John Bunyan: The People's Pilgrim, you learn about the man who wrote Pilgrim's Progress. Bunyan was born in 1628 and lived to be 60 years old. He was a writer and a preacher in the Baptist denomination. Although he had some difficulties in life and even found himself jailed for an extended period of time, he was best known for writing The Pilgrim's Progress, in addition to almost 60 more novels and titles, which were often expanded versions of some of his most well-remember sermons. When the monarchy was restored in the mid 1600s, Bunyan was found out for being a nonconformist preacher and was arrested. This was no small arrest, and Bunyan ended up spending the next 12 years in imprisonment. It was in this small jail cell that he began work on what would become known as The Pilgrim's Progress. Although it wouldn't be published for many years after, it was here he began work on the novel and laid out the foundation for what would become this incredibly well known book. Although he spent more time in jail in later sequences after his initial sentence, Bunyan spent his later years in life working as an author and pastor. Sadly, he became ill once when traveling to London and quickly passed away. However, the legacy he left behind and his commitment to faith is still remembered today. John Bunyan: The People's Pilgrim is a gripping documentary that follows his life and brings to light the incredible life he lived.