---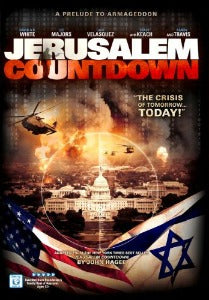 Sale
Jerusalem Countdown DVD
Watch Trailer
Additional Information
Languages: English
Dove Approved: Dove Approved Ages 12+
Release Date: 12/31/65
Run Time: 85 minutes
Subtitles: English
Closed Captioning: Yes
Region Code: A

See More
Sale price $7.49 Regular price $9.99 You save 25%
Estimated arrival between and for USA.

---
You might also like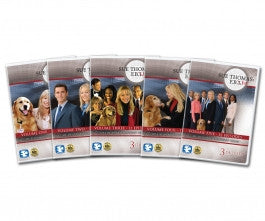 Sale price $95.99
Regular price
$119.99
Sale
—
Sold Out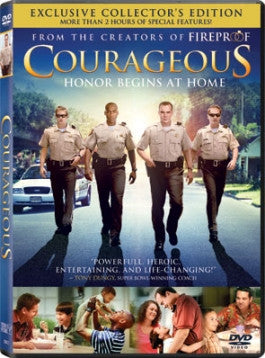 Sale price $5.99
Regular price
$24.99
Sale
—
Sold Out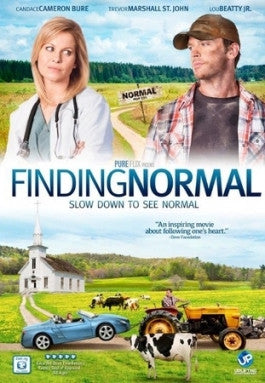 Sale price $8.99
Regular price
$14.99
Sale
—
Sold Out
Jerusalem Countdown
The Middle East is in turmoil, and as the battle for Jerusalem begins, Israel's main ally becomes an extreme target. America must face an unexpected battleground on their own soil. Join senior FBI Agent Shane Daughtry, as he sets off on an adventure against time to find seven nuclear bombs that have smuggled into the United States before they are detonated. From Pure Flix Entertainment comes an apocalyptic film full of action, adventure, thrill, and suspense, Jerusalem Countdown. Based on John Hagee's best selling novel, and starring David A.R. White, Anna Zielinski, Lee Majors, Stacy Keach, Randy Travis, and Christian artist Jaci Valasquez.
The
Countdown
The United States is in the midst of a battle with the Middle East over the Israeli capital of Jerusalem. The tide seems to be turning against the Americans, however, especially when it is revealed that the terrorists have created seven nuclear bombs that can be transported and detonated by a single individual. They are code named the Seven Wonders. The action heats up in the film Jerusalem Countdown as senior FBI agent Shane Daughtry (David A.R. White) must team up with a group of unlikely heroes. A washed up arms dealer named Rockwell (Lee Majors), Jackson (Stacy Keach) a converted Israeli Mossad Agent, strict CIA Deputy Director Jack Thompson (Randy Travis), and fellow FBI Agent Eve Rearden (Anna Zielinski). As the plausibility Nuclear Holocaust appears on the horizon the stability of the nation and globe begins falling to pieces and it appears the end of the world may be closer than anyone thought possible. Will Shane and his team be able to stop the terrorist organization before it is to late, or will the possible heroes of Jerusalem Countdown only loose their lives?
Based On A Book
The suspense filled, action packed film Jerusalem Countdown is based on the best selling book by the same title by John Hagee. John Hagee is a pastor in San Antonio, Texas as well as the CEO for Global Evangelism Television. He is known for his outspokenness on controversial issues, and for his support of the nation of Israel. He has met with eleven Prime Ministers of Israel, given financial support for several Israel related projects, and helped found the organization Christians United for Israel. His book Jerusalem Countdown, which the film is based on, weaves together fictional stories from the United States, Russia, the Middle East, and Asia to create an apocalyptic story full of action and suspense.
David A.R. White
The lead character in the film Jerusalem Countdown, FBI Agent Shane Daughtry, is played by the talented actor David A.R. White. David grew up in a small farming community outside of Dodge City, Kansas. At the age of nineteen he moved to the large, bustling city of Los Angeles, California to pursue a career in acting. After successfully working for three years on several television shows and movies David became one of the founding partners of well known Christian film production and distribution company Pure Flix Entertainment. Besides founding and running the company, David has starred in many of Pure Flix' films besides Jerusalem Countdown. These include Revelation Road: The Beginning of The End and Revelation Road 2: Sea of Fire and Glass-- two apocalyptic films equally as suspenseful; Six: The Mark Unleashed another apocalyptic film in which David stars as a political prisoner who find themselves part of a resistance movement, In The Blink of An Eye a film about the rapture; Hidden Secrets a comedic film about life's twists and turns. David A.R. White has also starred in well known Christian films God's Not Dead, God's Not Dead 2, and Faith Of Our Fathers. With a passion for promoting Christian films, family friendly movies, and the Lord, David's passion for life and desire for excellence carries into his films-- as does his faith. His love for the Lord, and desire to glorify his God shines through whether he plays a FBI agent or counseling minister. David A.R. White lives with his wife Andrea (a fellow actor and producer) in Los Angeles with their three children.
Pure Flix Entertainment
A well known name in the world of Christian films and entertainment today, the Christian film producer and distributor Pure Flix grew out of the desire to see the Christian film industry advanced and filled with quality entertainment that does not compromise Christian values or faith. With the goal to influence the globe for Christ through entertainment, Pure Flix has produced and distributed films like Jerusalem Countdown, God's Not Dead, and Faith Of Our Fathers. Their desire to positively influence the world for Christ shines in their many family friendly, and faith based films.
Conclusion
Filled with excitement, car chases, a few explosions, and plenty of suspense, the thrilling film Jerusalem Countdown is sure to keep viewers of all ages on the edge of their seats. As Shane, Rockwell, Jackson, Jack Thompson, and Eve Rearden race against time to save a nation-- and possibly the world-- from the hands of a group of dangerous terrorists, they will also embark on their own personal journeys to discover the truth about life, faith, and God. Will their efforts be enough, however, or will the code-named Seven Wonders escalate the downfall of the globe? Buckle your seatbelts for a ride like to other with one team of desperate yet determined individuals.
Jerusalem Countdown has not been rated by the Motion Picture Association of America and may contain violence and issues not suitable for younger viewers. This film received the "Faith-Friendly" award for ages twelve and up from the Dove Foundation. As always, it is recommended that parents preview all content to determine what is suitable for their children. The film Jerusalem Countdown is generally considered appropriate for older audiences.
The film Jerusalem Countdown includes these special features:
- A selection of deleted scenes
-Behind the Scenes footage
- Commentary
-Trailers
-English Subtitles