---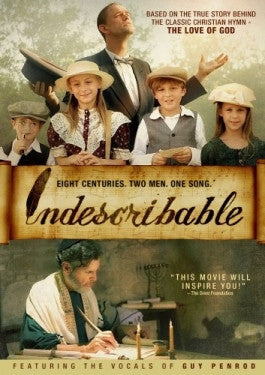 Sale
Indescribable DVD
Watch Trailer
Additional Information
Cast: Rich Swingle, Seth Pruski, JC Scott, Garry Nation
Director: Stacie Graber
Producer: Joseph J. Graber
Languages: English
Dove Approved: Dove Family Approved
Run Time: 94 Minutes
Screen Format: WS
Closed Captioning: Yes
Region Code: A

See More
Sale price $6.99 Regular price $19.99 You save 65%
Estimated arrival between and for USA.

---
You might also like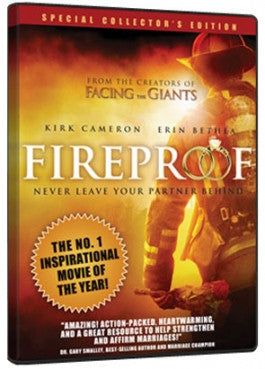 Sale price $5.99
Regular price
$14.99
Sale
—
Sold Out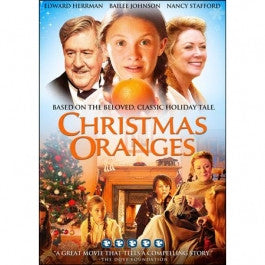 Sale price $5.99
Regular price
$19.98
Sale
—
Sold Out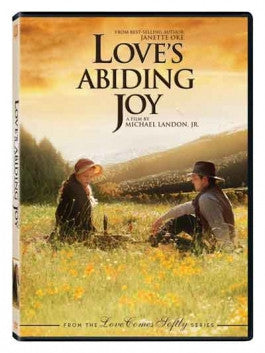 Sale price $5.99
Regular price
$9.98
Sale
—
Sold Out
Indescribable DVD
Indescribable is an inspiring film based on the true story behind the classic Christian hymn "The Love of God". Despite mounting financial pressure and the uncertainties coming with World War I, Pastor Fredrick Lehman manages to feel the great love of God. He decides to write a song about this, but gets stuck on the third verse. Meanwhile, his son receives a draft notice from the U.S. Army and is sent off to war. The whole family must reduce their spending in preparation for the war, putting more pressure on Lehman as he figures out how to feed his family on a small budget. One of Lehman's other sons, Blynn, sees how the older kids are pitching in by working and saving money. He is inspired to do something too, and he begins to plot how to make money for his family. Blynn realizes that writing a hit song would be helpful in easing their financial struggles, so he decides to help his father finish writing "The Love of God". Their failed attempts at trying to finish the song make Blynn realize that he does not quite understand what it means to love God. He stumbles across the perfect verse to complete the song, but unfortunately does not know who the author is. This begins a magnificent search to find the author so that Lehman can complete his song. Their adventure leads them to an ancient Jewish Rabbi living in Germany. Blynn finds out that this Rabbi wrote the verse during the first crusade, and they are able to use it in his father's song. At the end of the film, their family receives news that the son who had been drafted was killed in combat. Blynn struggles to understand how God could be loving in this situation, but eventually finds out just how great God's love is for him. He learns what it means to love God and pass this love on to others. Indescribable is a poignant film about learning how to be loved and how to love others. The inspiring story behind "The Love of God" is incredible and touching.
The Love of God Hymn
Indescribable details the amazing story behind Frederick M. Lehman's incredible hymn, "The Love of God". This song is beautiful and heartfelt and truly conveys the great love God has for his people. The first verse begins:
The love of God is greater far
Than tongue or pen can ever tell;
It goes beyond the highest star,
And reaches to the lowest hell;
The guilty pair, bowed down with care,
God gave His Son to win;
His erring child He reconciled,
And pardoned from his sin.
This beautiful first verse talks about how God loved his people so much that he reached down to us and saved our souls. Though we are a sinful people and are completely undeserving of his grace, he reached down from above and gave us deliverance. Lehman recognizes that it is impossible to ever fully convey the great depth of God's love for us, for it reaches farther than we can imagine. The greatest act of love ever is mentioned; the sacrifice of Jesus Christ. God loved his people so much that he was willing to sacrifice his only son to give them redemption. This hymn beautifully conveys such love and the great power of redemption.
The chorus of this hymn is:
O love of God, how rich and pure!
How measureless and strong!
It shall forevermore endure,
The Saints' and Angels' song.
Indescribable talks about Lehman's journey to writing these words, and what they meant to him. The love of God is rich and pure, unadulterated by anything on this earth. It comes from heaven and is therefore unlike anything we can experience on this earth. God's people can reflect his love and radiate this to others, but what we give is no match for what God gives to us. It is stronger than any love on this earth and is unbreakable and holy. He promises that his love is unchanging and will last forever. Nothing on this earth can separate us from our God, and there is no place that we cannot feel its amazing power. No matter what circumstance we are in or what we may be going through, God still loves us.
The character of Blynn experiences this in Indescribable. When his brother goes off to fight in the war, Blynn struggles with worrying. He loves his older brother dearly and doesn't want anything bad to happen to him. Later in the film, when he receives word of his brother's death, he is overcome with great sorrow. His heart is heavy and full of emotion. Questions and doubts plague him. Didn't God love him enough to save his brother? Where was God on the battlefield?
Blynn must come face to face with the realization that God's love for us doesn't always show up in the form that we would like it to. He expected God to reveal himself by saving his brother's life and bringing him home, safe and sound. When this does not happen, Blynn's expectations of God are shattered and he isn't sure what he believes. Can he love God even though he didn't save his brother's life?
He realizes that God is trying to teach him a lesson. Though these times are dark and full of sorrow, God's love for him is unchanging. It seems as if the Lehman family is in a terribly dark time that they can't escape from and that God is far away. However, God's love for them has always been there and always will be there supporting them and keeping them upright.
Indescribable is a beautiful film following the life of Frederick Lehman, author of the hymn, "The Love of God". It is not rated by the Motion Picture Association of America. However, it is considered suitable for all audiences. It is always recommended that parents preview all content to determine what is suitable for their family.
"Love the Lord Thy God with all thy heart, and with all thy soul, and with all thy mind, and with all thy strength."
Based on the true story behind the Classic Christian hymn - "The Love of God"
"This Movie will inspire you!" -The Dove Foundation
Featuring the Vocal of Guy Penrod
Special Features:
- Behind the Scenes
- Deleted Scenes
- Bloopers
- Love of God Music Video
- The Fantastic Four