---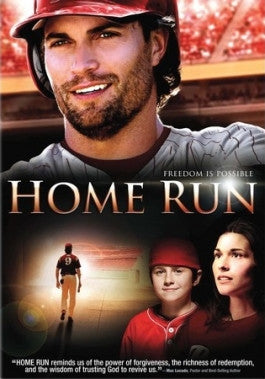 Sale
Home Run DVD
Watch Trailer
Additional Information
Cast: Scott Elrod, Dorian Brown, Charles Henry Wyson
Languages: English
Dove Approved: Dove Approved Ages 12+
Release Date: 7/22/09
Run Time: 113 minutes
Screen Format: FS
Subtitles: English, Spanish
Region Code: 1

See More
Sale price $8.33 Regular price $16.99 You save 51%
Estimated arrival between and for USA.

---
You might also like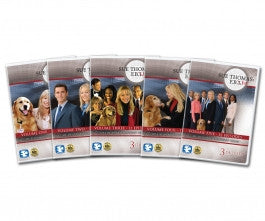 Sale price $95.99
Regular price
$119.99
Sale
—
Sold Out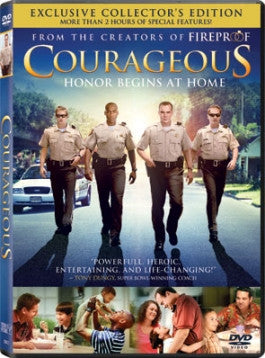 Sale price $5.99
Regular price
$24.99
Sale
—
Sold Out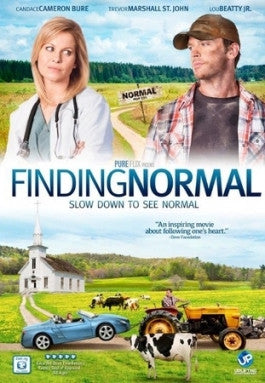 Sale price $8.99
Regular price
$14.99
Sale
—
Sold Out
Home Run
Cory Brand has a problem, but he does not want to admit it. The All-Star baseball player has built a powerful career, and he is hailed as a star both on and off the field, but off the field, his life takes a different turn. With memories of his past haunting him, Cory turns to drink. . . and lots of it. With his life starting to spiral out of control, Cory is forced by his team and agent to return to his hometown to coach a Little League team. . . and to get his life back under control. Just when he has hit rock bottom, he is offered another chance. Whether he takes it or not is another matter entirely. From Provident Films comes a story of redemption;̴ Home Run. Starring Scott Elrod, Dorian Brown, Vivica A. Fox, and Charles Henry Wyson.
Home Run or Running Home?
Cory Brand (played by Scott Elrod) had a childhood most people would want to forget. An angry father, beer in hand, hurling fastballs toward him as he stood in the batting cage. Sometimes he feared for his very life as the baseballs came flying toward him from the hands of his drunken father. And Cory wants to forget his past as well. There is just one problem. He can't.
Now, twenty years later, he has made a stellar career from those flying baseballs. He is a professional All-Star slugger for the Denver Grizzlies. He is famous, living the dream. His dad has been dead since more drunken fits of rage and fastballs directed at his head. But Cory's past still haunts him, in the film Home Run. They push him to perform, to do better, to be faster. His father's addiction haunts him as well. It has become his own. Nowadays, he even finds himself drinking at the ballpark, in the locker room, even before he takes to the field. And one day it gets out of control. To make matters worse, it's caught on camera and soon on YouTube. Cory's life is spiraling out of control faster and faster. . . and he still has not hit the bottom yet.
Soon, Cory ,the once popular, successful baseball star, finds himself with an eight week suspension from his team, and a DUI. Hoping to save his reputation, and his career, Cory's agent Helene Landy (played by Vivica A. Fox) sends him back from whence he came. . . the small town where he grew up, out in the middle of Oklahoma. But not only was Cory sent home, in the film Home Run, he was sent home with some clear instructions. Coach the local Little League team "the Bulldogs", spend eight weeks in the only recovery program in town, get your life back together, and most importantly quit drinking.
That might be his agents plan, but Cory has different thoughts. Survive eight weeks, suffer through recovery, get back home as quick as possible, live on the drink until the eight weeks of hell end. The star of Home Run can't wait to get back to his old life before he has even started out for Oklahoma.
But things do not turn out to be quite as he expected. For starters his team of boys is made up of kids who really need a role model, not a bum baseball dropout. Then there's Emma (played by Dorian Brown), his high school sweetheart who is struggling to raise her son Tyler (played by Charles Henry Wyson) after the death of her husband. And what's more she wants nothing to do with him. And from the outside things look like they might be changing in Home Run. But inside, behind locked doors, the pieces of his past still rise up to haunt him. This is his second chance, but will he take it? And will those who once loved him ,his friends and family, welcome him back into their lives after everything he has done?
Fighting Addictions
The film Home Run is filled with many positive messages. Cody's story is one of a man seeking redemption, hope, healing, and forgiveness. His story is more than that, however. It is a story of a man fighting a powerful addiction. A man struggling with the pain of his past. A man suffering the consequences of his actions and decisions. But the film Home Run infuses hope into a story of a broken man. It is a story of a man learning how to fight his addiction. A man learning how to find the source of his contentment in Jesus. A man learning to humbly ask for humility, and those around him learning how to graciously give it to him. A man learning that his past does not define his future; God does. A man learning to close the door to his past and walk into the future God has prepared for him. This film will encourage and speak to anyone who has struggled with addiction, or anyone who has had to watch a loved one "family or friend" struggle with the grip and consequences of an addiction. Home Run is a way to start a conversation, a stepping stone to asking and receiving forgiveness, and most importantly it is a reminder that there is hope for those in the midst of a struggle because the struggle and pain is not what defines us. . . God and his grace are what define us.
What makes Home Run even more impactful is that Cody's story is based on pieces of real stories. The real struggles and pain and heartache, and redemption of addicts who have gone through a real-life faith-based program called Celebrate Recovery. Home Run is an encouraging and inspiring film, but it is also a film based on the true testimonies of those who have overcome their past and walked into the future God is writing for them.
Home Run has been rated PG-13 by the Motion Picture Association of America for some mature thematic material. This film received the "Faith Friendly" award for ages twelve and up from the Dove Foundation and four and a half out of five reviews from Focus on the Family's "Plugged In". As always, it is recommended that parents preview all content to determine what is suitable for their children, but the film Home Run is generally considered appropriate for most older audiences.