---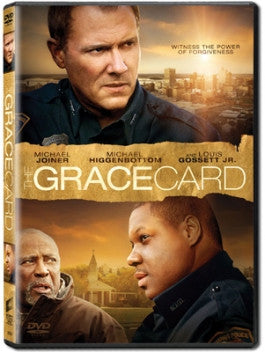 Sale
The Grace Card DVD
Watch Trailer
Additional Information
Cast: Michael Joiner, Michael Higgenbottom, Louis Gossett Jr.
Languages: English, Spanish, Portuguese
Run Time: 102 minutes
Screen Format: WS
Subtitles: English, Spanish, French, Portuguese, Chinese, Korean, Thai
Region Code: 1

See More
Sale price $5.99 Regular price $14.99 You save 60%
Estimated arrival between and for USA.

---
You might also like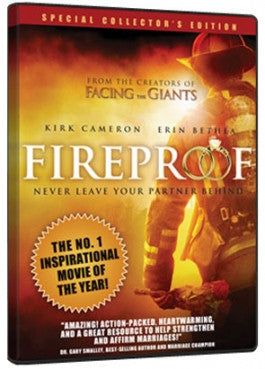 Sale price $5.99
Regular price
$14.99
Sale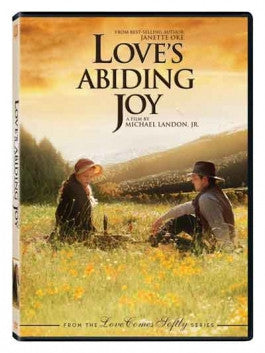 Sale price $5.99
Regular price
$9.98
Sale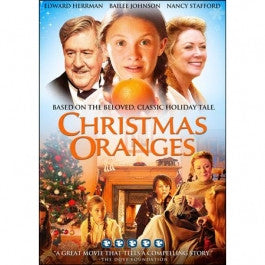 Sale price $5.99
Regular price
$19.98
Sale
—
Sold Out
The Grace Card
In this amazing story, you will learn aboutt devastating grief and where to find hope in times of loss. You will see the incredible and transforming ability of forgiveness in The Grace Card, a powerful Christian film starring Michael Joiner and Michael Higgenbottom. When police officer Mac's son dies in an unfortunate accident, he is absolutely devastated by grief. This traumatic incident completely ruins his career and sabotages his life as a whole. He has no idea how to recover from this horrific blow to his life. How can he continue to recover after seeing his son gone like this? The situation is worsened when his new police partner turns out to be a pastor. As his partner Sam begins to share more about his faith, Mac is frustrated by him and doesn't know how to continue working with him. While Sam is just trying to reach out to give Mac hope, Mac is simply unable to cope with the changes in his life. While Mac resists God, Sam is determined to pull him out of his misery and show him the light of Christ. Will Mac be able to get rid of his bitterness? Or will he be content to stay in his own turmoil of a life? Find out in this incredible Christian drama, The Grace Card.
The Story of The Grace Card
Released in 2010, this Christian movie was directed by David Evans. The film focuses majorly on rebuilding relationships. We have people in our lives every day that we can restore our relationships with or we can be content to stay angry and upset with them. In The Grace Card, an important lesson is taught about the importance of rebuilding relationships and restoring what was once lost. We're given the opportunities every day to fix broken relationships and heal hurt hearts but we choose to keep pressing on in our stubbornness and anger. This film gives us a choice and asks us how we will continue to live. The end result is up to us.
In The Grace Card, Mac McDonald, popular and well-respected police officer loses his son in a horrible accident at an incredibly young age. The next 17 years are a dark time for Mac as he becomes full of hatred, anger, and deep wounds. In this dark time, he begins to lose his family due to the ensuing pain and he becomes angry with nearly everyone in his life, including God. Mac's anger toward others begins to hurt his career as a police officer and his family life at home is a horrific mess. As money becomes scarce, fights with his wife become utterly commonplace, and his other son by the name of Blake begins to fail, Mac feels that his whole world is crashing in around him. He doesn't know how to escape it, but he knows something needs to change -- and quickly.
In an effort to hopefully help Mac and draw him out of his depression so he doesn't lose his job and family, Mac is partnered with a new partner by the name of Sam Wright. This man is quickly becoming a recognized member of the police force and is beginning to become very popular around the facility. But what Mac didn't realize is he is also a part-time pastor at a new church and a total family man. It seems that Sam has his life together, which only serves to anger Mac more as he is forced to spend time with this man who has everything that Mac once had. But, The Grace Card, is ultimately a story of restoration, and that is something that Sam hopes to do with Mac.
Sam doesn't have great aspirations for being on the police force and if he's honest with himself, he'd much rather be a pastor full time. But, he needs to help support the family and so he was able to secure a job as a police officer to help support them. Sam eventually gets promoted to Sergeant though, and it's at this point that he begins to wonder if police work may indeed be where he is being called. Along the way, he is able to help Mac and encourage him to find faith. This is an incredible story about redemption and forgiveness. And while in the beginning of The Grace Card, Mac has an unbelievable amount of baggage that he is carrying, he is able to begin removing that baggage and he begins to wonder if Faith is what he needs to get himself through his situation.
Conclusion
Everything seems to be against Mac and Sam ever becoming friends. There are a number of barriers that divide them. Mac can't see eye to eye with Sam on anything, be it faith, how to be a cop, or even race. Whatever the situation, they can't seem to find common ground. Sam begins to learn more about Mac though, and he begins to see that Mac is truly just a lost man who needs help to get through his situation. The Grace Card is a powerful story of redemption and it is an excellent film to show people who need to be reminded of the call from God to forgive those who have wronged us. The thing about life is that we will always have those in our lives who hurt us or do us wrong. Sometimes it's partially our fault, sometimes it's all our fault, and sometimes it's by no fault of our own. Whatever the situation, though, we can find comfort in God and we must learn that it is vital that we learn to forgive and forget. There's nothing more incredible than repairing broken walls. The Grace Card is a powerful reminder that we can restore broken relationships and even if our lives are in total decay, there is a way to pull ourselves out of the horrific situations we may find ourselves in.
The Grace Card is a powerful family film perfect for couples or families to watch and enjoy together.