---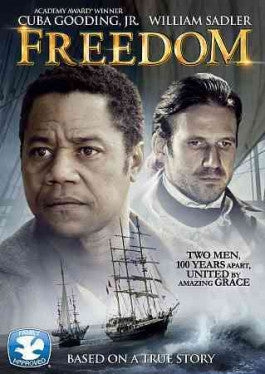 Sale
Freedom DVD
Additional Information
Cast: Cuba Gooding Jr, Sharon Leal, David Rache, William Sadler
Director: Peter Cousens
Producer: Tim Chey
Languages: English
Release Date: 7/13/11
Run Time: 96 minutes

See More
Sale price $3.99 Regular price $19.99 You save 80%
Estimated arrival between and for USA.

---
You might also like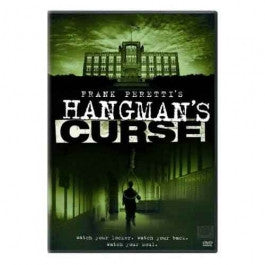 Sale price $3.99
Regular price
$14.98
Sale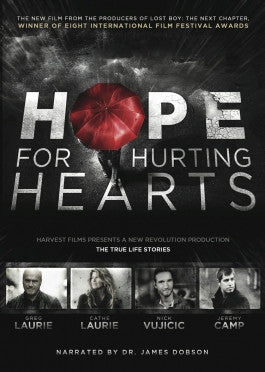 Sale price $3.99
Regular price
$19.99
Sale
—
Sold Out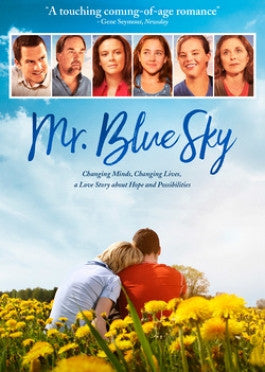 Sale price $3.99
Regular price
$19.95
Sale
—
Sold Out
Freedom DVD
Two men with 100 years in between are suddenly unified by their desire to obtain freedom. In 1856 Samuel Woodward, a slave, and his family flee from a plantation in Virginia. A secret network of people mostly known as the Underground Railroad lead Samuel and his family on their trek to Canada. From the beginning of their journey they are constantly being chased by a slave huntsman named Plimpton. Run after like a hunted dog and troubled by the ludicrous hurt him and those before him have undergone. In that moment Samuel has to choose freedom or vengeance. In 1748 about 100 years before, John Newton was the commander of a slave trading ship which sailed to America filled with African slaves. In the vessel is Samuel great-grandfather whose survival is connected to John Newton himself. The journey transforms John Newton's life and therefore his legacy inspires others like Samuel and all the generations after.
The story of Freedom movie
In Freedom DVD, we see how two stories are united in this film. It unifies a fictional story of a group of slaves escaping the region of Virginia through the Underground Railroad and the real tale of the captain of a slave vessel who had a sudden change of heart towards the slaves and wrote the famously known hymn ̴Amazing Grace̴, John Newton. Freedom movie is a spectacular story of history made perfectly for churches and small groups. Playing the role of Samuel is Academy Award winner, Cuba Gooding Jr. In the movie, Samuel, his wife and grandmother in 1856 escape from the grasp of their wicked slave owner called Jefferson Monroe. To obtain his slaves back, he looks for the help of expert slave huntsman Plimpton (William Sadler). The Huntsman shows some hesitation on accepting the offer since he has ceased from working those kinds of jobs.
Samuel and his family are helped by several people like Thomas Garrett (Michael Goodwin), an abolitionist and Frederick Douglass (Byron Utley) who in the film shows his encouragement. Barney Fagan (Terrence Mann) also helps in protecting the family from those who want to capture them. It is shown in Freedom DVD that Samuel is a nonbeliever who doesn‰ۡó»t really like receiving help from those that are considered Christian. Wanting to uplift him, his grandmother Adira (Phyllis Bash) who tells him the story of his past relative Ozias (Jubilant Sykes) who 100 years earlier was in a slave ship with John Newton (Bernhard Forcher) as captain of a slave ship who was taking those slaves from Africa to America. Newton'sransformation causes Samuel to reclaim hope and faith. Also having a change of heart in Freedom DVD is Plimpton the slave hunter, who stops one of his trusty men from shooting Samuel and his family as he declares that there would be no executions and killings.
Also intertwined in the story of Freedom DVD is its selection of songs and hymns which are sung by the characters of the film. There a mix of them throughout the film. Between the different acts, songs like Swing Low, Sweet Chariot, Hard Times and Sometimes I Feel Like a Motherless Child are heard. These are among some of the best songs and hymns  ever written since they are sung by the cast it makes it even more of an authentic experience.
The message of Freedom DVD
The faith-based story Freedom directed by Peter Cousens intertwines the fictional tale of a collective of slaves escaping through the Underground Railroad in hopes of finding freedom at the end of it and the true story of Amazing Grace.
In America, throughout history, some really hard times have come upon it that sadly cannot be altered and enslavement is definitely one of those. Freedom DVD is precisely a film about freedom but also the kind of faith in God that saved the main characters of the story. Faith that motivated them and made them have hope that one day them & the oppressed slaves will become free and live in a place where they'll be chained no more. The film also shows how one person's turned around life towards God will change the course of those slaves brought to the country.
When captive slaves were brought to the land they were treated badly, whipped and basically treated like animals. Those moments were truly difficult and the majority of the owners of the plantations were wicked and barbarous. But even though those were terrible times, there was their faith in God, what they held onto to keep going forward. Samuel Woodward and his family journeyed to obtain freedom with the aid of faith-filled people who truly knew that they deserved to be free. As the family's trek continues, the tale of Samuel's great-grandfather is mentioned to him, a story that has to do with the famously known hymn written by John Newton Amazing Grace. The story of Freedom DVD is one inspired by on real life experiences of those in the time of slavery. Outside of God, without His aid, some people would not have made a change into their lives and others gained strength with Him in the most horrible moments. This is a tale filled with faith and hope but also has real depictions of the barbaric treatment slaves received and endured. Due to some violence, parent discretion is advised.
Freedom DVD Features and Info
Freedom movie was released in 2014 by Production One and its duration is 1 hour and 34 minutes. It is rated R due to some violence that may be inappropriate for young children to watch. Directing Freedom DVD is Peter Cousens and written by Timothy Chey and John Senczuk. Starring in the film is Cuba Gooding Jr. (Men of Honor), William Sadler (The Green Mile), Sharon Leal (Dreamgirls), David Rasche (Men in Black 3), Terrence Mann (Liberty! The American Revolution), Phyllis Bash (Stake Land, Law & Order) and Michael Goodwin (Matlock).