---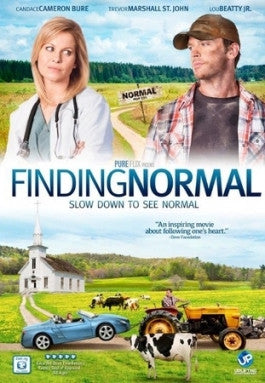 Sale
Finding Normal DVD
Watch Trailer
Additional Information
Cast: Cameron Bure, Marshall St. John, Beatty Jr.
Director: Brian Herzlinger
Producer: PureFlix.com
Languages: English
Dove Approved: Dove Family Approved
Run Time: 90 minutes
Subtitles: English, Spanish
Region Code: 0

See More
Sale price $8.99 Regular price $14.99 You save 40%
Estimated arrival between and for USA.

---
You might also like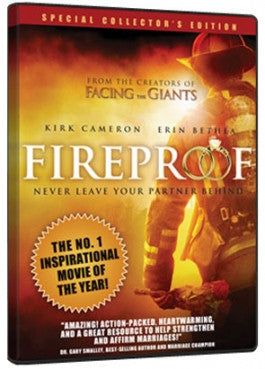 Sale price $5.99
Regular price
$14.99
Sale
—
Sold Out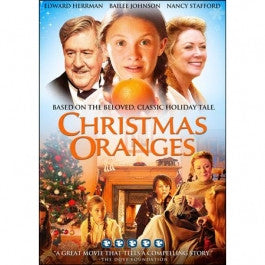 Sale price $5.99
Regular price
$19.98
Sale
—
Sold Out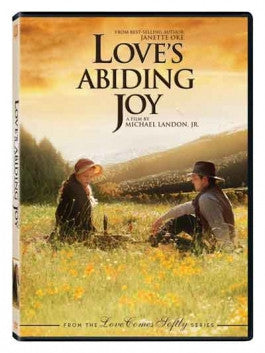 Sale price $5.99
Regular price
$9.98
Sale
—
Sold Out
Finding Normal DVD
Finding Normal is a heartwarming Christian comedy that follows the adventures of a doctor named Lisa Leland. Played by Candace Cameron Bure, her character is witty and delightful, providing viewers with lots of laughs as well as touching moments. This film discusses the idea of what it means to truly make a life for yourself, and not just make a living out of money. Filled with good family values and important lessons, this film is one that you will not want to miss. Finding Normal is a hilarious and touching film that is bound to please the entire family.
Synopsis
Finding Normal is a film that tells the story of a young doctor who finds what it means to truly live. Dr. Lisa Leland has everything that she could ever want. Or at least, so she thinks. She is a successful doctor who has done very well for herself in the world of business. On her left hand is a shiny ring signaling that she is engaged to someone who is just as well off as she is. Her fiance is also a well-to-do doctor with a promising future. Together, they are the ultimate "power couple" and seem to have life figured out. Their wedding is not far off and everything seems to be going just as they expected.
However, all that changes when Lisa has to make the 2600 mile drive from her home in Los Angeles to her destination in Long Island. What could possibly go wrong on this drive? As she is passing through the town of Normal, Tennessee, Lisa is pulled over by a cop there for speeding. Her initial offense is not that great, but when her license is scanned, the cop discovers that she has 23 outstanding parking tickets that she has never paid. Finding Normal watches as Lisa is brought before the local judge in order to discover what her sentence will be.
He declares that she could be put in jail for having so many outstanding fines, which causes great fear in Lisa's heart. She desperately needs to get to Long Island in order to pursue her future and secure the marriage between her and her fiance, and this time spent in Normal, Tennessee is threatening that future. However, the judge is also the local pastor and he decides that he will show Lisa mercy. Instead of going to jail, she is sentenced to three days of community service. Lisa must remain in the town of Normal for three days and serve as their doctor before she can be allowed to leave. If she does not do this, she will have to endure jail time. Finding Normal shows how distressed Lisa is with the possibility that things are not going exactly as she planned them. She is very uptight and likes to know just how things will play out. This time spent in Normal is greatly challenging the comfortable and predictable lifestyle that she has grown used to.
As she begins to fulfill her community service requirement, Lisa is surprised at the things she is discovering in Normal. Her heart is inexplicably drawn to the quiet community there and the lives that they all lead. The people are very genuine and are not focused on their careers or on monetary gain. This is so much different from the people that she is used to, as she has spent most of her years in the world of business. Finding Normal takes an unexpected turn when Lisa literally bumps into a man named Lucas. He is the complete opposite of her and presents a challenge to everything that she does.
However, despite their differences, Lisa is very attracted to him. They form a unique friendship in the three days that she spends in Normal, and become very close to each other. She is intrigued by his way of life and sees something in him that she can't quite describe. Everyone in this small town seems at peace, as if they do not need to constantly be chasing success. The things that they have been given are enough to make them content, and they are filled with a peace that Lisa has never seen before. Life in normal seems to run much slower than what she is used to, and she cannot help but feel attracted to this lifestyle. Finding Normal shows Lisa doing some unexpected soul-searching as a result of her community service time.
All her life, Lisa thought that the only way to be happy was to chase down success and to become financially stable. Her life was figured out when she decided to become a doctor, and it only made sense that she married someone as successful as she. However, she begins to reevaluate her relationship with her fiance and wonders if she truly loves him. They are a good couple in the eyes of the world, but she wonders if they have what it takes to truly have a happy marriage. Finding Normal eventually watches as Lisa's community service time is fulfilled, and she is faced with a decision. It becomes increasingly difficult for her to fathom leaving the town of Normal, as she has grown very close to the townspeople in just a matter of three days. Her friendship with Lucas seems impossible to surrender, and she can't help but wonder if perhaps they could pursue a romantic relationship one day.
Taking her life by the reins, leading with her heart and not her head, Lisa makes a life-changing decision. She decides to break off her engagement, forget about her high-powered career, and settle down in the small town of Normal, Tennessee. She accepts the position of full-time doctor here and begins to live her life in a way that she never has before. Though she does not have any of the things that she once thought would make her happy, Lisa is truly living for the very first time in her life. Finding Normal teaches viewers the important lesson of finding true contentment and fulfillment in life, and chasing down the things that really matter.